WORLD
Socceroos v Argentina live: Australia hit with bizarre doping claim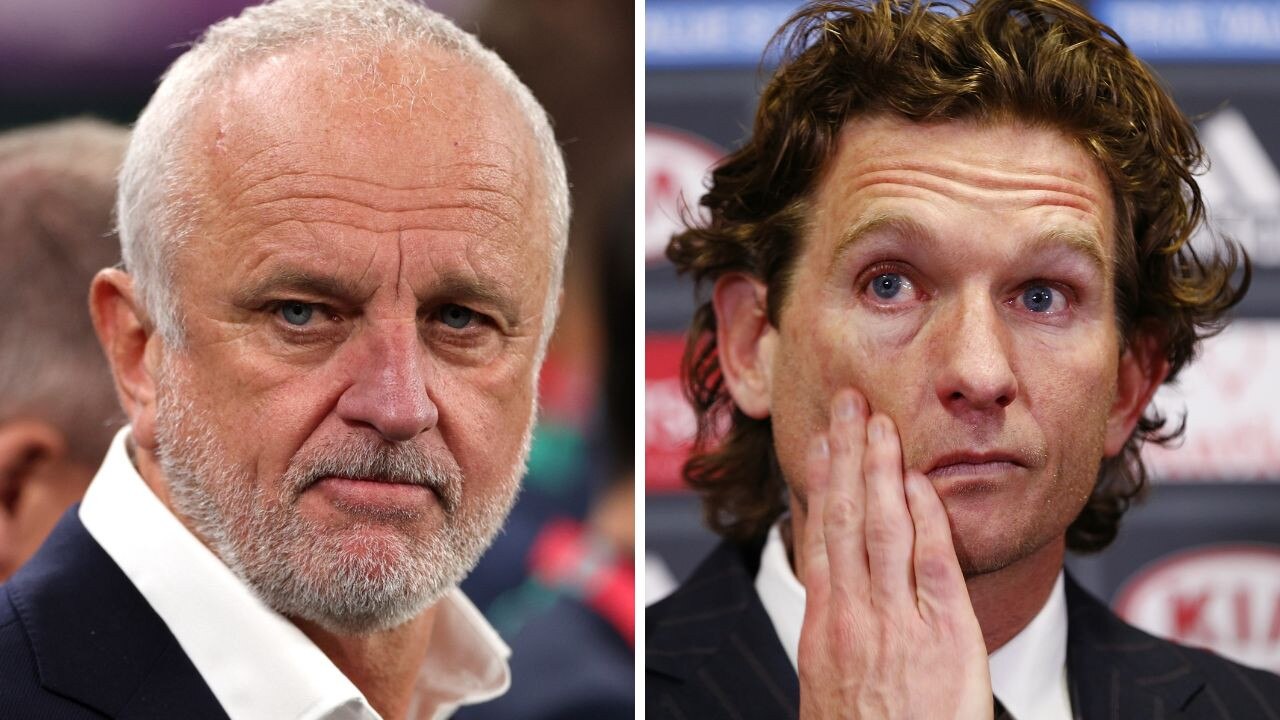 The Socceroos carry the hopes of a nation as they square off with Argentina in the World Cup round of 16 on Sunday morning.
A quarterfinal against the Netherlands is on the line after the Dutch easily dispatched of the USA in the early game.
RELATED: How to stream Australia-Argentina
All eyes are now on Australia as it attempts to record the biggest win in our football history against the might of Lionel Messi. Kick-off is at 6am (AEDT).
4.40am — Socceroos reveal starting 11
Graham Arnold has opted to start Keanu Baccus ahead of Craig Goodwin.
Goodwin scored the Socceroos' first goal of the tournament against France but was replaced by Baccus midway through the most recent game against Denmark.
Baccus impressed in that opportunity and will start in an international for the very first time.
Socceroos XI: 1. Ryan (c), 2. Degenek, 4. Rowles, 19. Souttar, 16. Behich, 26. Baccus, 13. Mooy, 22. Irvine, 7. Leckie, 15. Duke, 14. McGree
3am (AEDT) – Graham Arnold rubbishes doping question
Graham Arnold has had to bat away a truly bizarre question ahead of Australia's showdown against Argentina.
The Socceroos boss sat in front of the world media when a Tunisian journalist, through a translator, quizzed the man in charge about rumours of failed drug tests within the Australian camp.
A confused Arnold shook his head as he responded: "I don't know what you're talking about."
According to CODE Sports' Adam Peacock, rumours had been swirling around on social media regarding a breaking story of 34 Australians having failed drug tests.
If that sounds familiar it's because it isn't new news. It's not even related to the Socceroos nor is it even the right code.
The story in question relates to eight years ago when the James Hird-led Essendon Football Club had 34 players suspended for using banned substances.
Arnold was right to rubbish the question with the social media rumour mill not only a mile off, but also years behind.
Perhaps the Tunisia fans and journalist were angling for a way to get the Aussies eliminated and advance into second place in the group.
2am — Arnold: Argentina brings the best out of Australia
Australia coach Graham Arnold said his side were not intimidated by the might of football powerhouse Argentina ahead of their World Cup clash, insisting the South Americans "bring out the best in us".
Pointing to last year's 2-0 Olympic triumph over Argentina as well as a 4-1 win in the Bicentennial Gold Cup in 1988, Arnold said underdogs Australia were "inspired" to face the two-time world champions.
"When I think back to my playing career it is one of the highlights of my life, being able to play against Argentina," Arnold said on the eve of the last-16 match in Qatar.
"I just think that Argentina bring the best out of Australia. Our performances every time against Argentina have been very strong and very good.
"Playing against that type of talent, and that name I think resonates right across the world — It's a football nation and it is inspiring to play against them."
Arnold said the Socceroos, who were swept aside 4-1 in their opening game against France before winning their next two against Tunisia and Denmark, needed a 120-minute performance.
"We have to make sure our brains are switched on. When you relax, that's when they hit you," he said.
Australia's performances have captivated people back home, with fans celebrating in huge numbers on the streets and Arnold said he was proud that the team had "united" the country after the coronavirus pandemic.
"One thing that we have achieved back in Australia is obviously reuniting the nation after Covid and reuniting our sport of football," he said.
"But we want more. We haven't finished yet. We're turning up to win another game tomorrow."
Arnold recalled his playing days, when Australia came up against a Diego Maradona-led Argentina in World Cup play-offs in 1993.
Maradona set up a goal in a 1-1 draw in Sydney and Argentina won the return fixture 1-0.
"I don't think he had that much of an influence — he set up a goal in Sydney — but you couldn't get near him. You couldn't kick him, he was that smart," said Arnold.
— with AFP