WORLD
Mega AFL Brownlow Betting Guide: Best Bets + Value Tips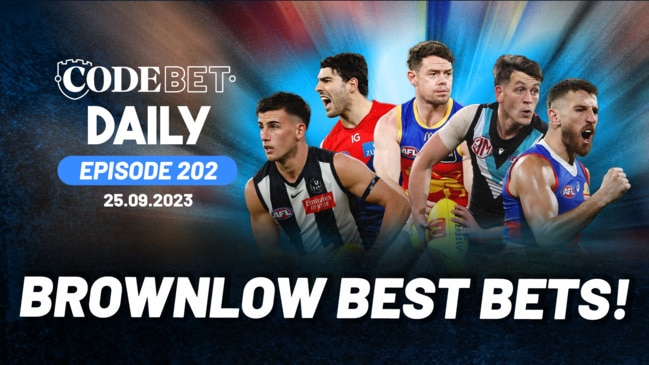 CODE Bet Daily Podcast – Episode 202, Monday September 25 – AFL Brownlow betting guide: Best bets and value tips!
CODE Bet Daily today starts off with the best top five, 10 and 20 looks in the Brownlow Medal count, with Tim Taranto pushing for the top five and Zak Butters a top three lock.
Random bets are always a fun part of the Brownlow, as we delve into the best over/under vote lines, to poll one vote and handicap betting.
Also looking at the best value picks for head to head betting with Jordan Dawson set to down Zach Merrett in total votes and build multiple Rate my Multis!
Best bets today cover our picks in order for the Brownlow's top five, who will win, if there could be a tie and a huge multi that covers who will lead the votes for most teams in the competition.
CODE Bet Daily's Jaymz Clements, Alex Donnelly and Liam 'Stats Guy' McAllion delve into betting tips for teams and players who will win the 2023 AFL Brownlow Medal and other best bets along the way.
Read Next