LIFESTYLE
Balasore: Tracks restored, train services back to normal, Vande Bharat passes through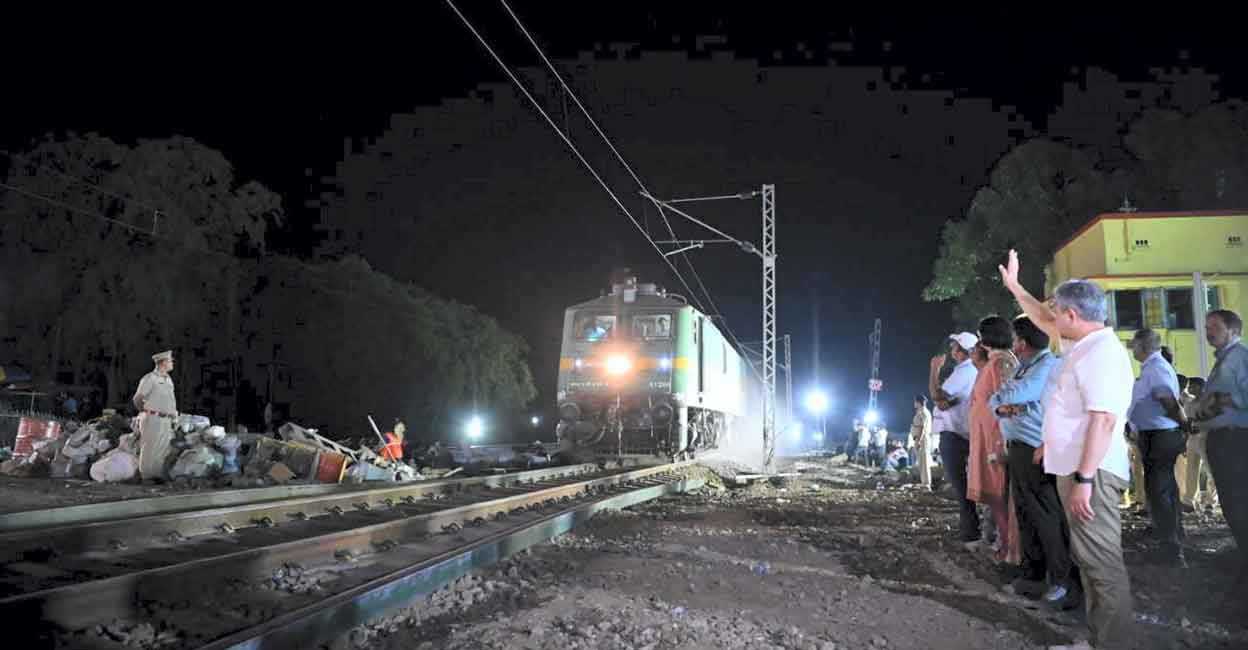 New Delhi: The first train chugged out of Balasore in Odisha on Sunday night 51 hours after 275 people died in a horrific three-train crash there on Friday.
The goods train seen off by Railway Minister Ashwini Vaishnaw started its journey around 10.40 pm on Sunday.
The train carrying coal headed towards Rourkela Steel plant from Vizag port ran on the same track where the ill-fated Bangalore-Howrah train met with the tragedy. The Howrah–Puri Vande Bharat Express also crossed Balasore further on.
Three trains left from the section
"Down-line restoration complete. First train movement in section," tweeted Ashwini Vaishnaw on Sunday night. Barely two hours after the restoration of the down-line, the up-line was also restored.
"Three trains have left from the section (two down and one up) and we have planned to run around seven tonight. We have to take this entire section towards normalisation.
"Our objective is to ensure that all the missing persons' family members find them as soon as possible. Our responsibility is not over yet," said a visibly emotional Vaishnaw as he announced the restoration of the accident affected section.