BUSINESS
Bank holidays ALERT in October 2021: Banks will remain closed for 21 days next month – Check full list here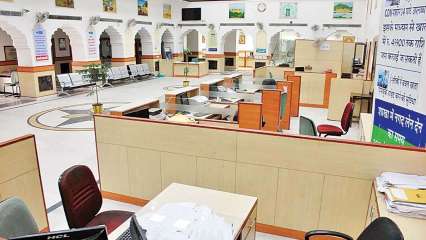 The month of October 2021 is just around the corner and it is important to know all private and public bank holidays before we plan a visit to these financial institutes. All private and government banks will remain closed for a total of 21 days in October. In such a situation, if you have any important work related to the bank next week, you should plan your work keeping in mind the holidays.
The guidelines released by RBI mentions that the public sector, private sector, foreign banks, cooperative banks, and regional banks across the country will stay shut on the mentioned dates. RBI notified holidays for lenders under these categories—the Negotiable Instruments Act, Holiday, Real Time Gross Settlement Holiday, and Banks' Closing of Accounts.
Bank holidays differ from state to state but on the following days, all the banks remain shut.
Republic Day (January 26), Independence Day (August 15), and Gandhi Jayanti (October 2), Christmas Day (December 25). Banks also remain shut on festivals including Diwali, Christmas, Eid, Guru Nanak Jayanti, Good Friday.
Another important thing to take note of is that banks remain closed on the second and fourth Saturdays of the month, and on Sundays, as it has been made compulsory by the RBI. Totally, banks can expect to have around 21 holidays in the month of October, which is quite significant. 
Gandhi Jayanti, which is on October 2, and is a holiday across all the banks of the country uniformly. October 15 is another big holiday that will be widely celebrated. On this date, Durga Puja/Dasara/Dusshera (Vijaya Dashmi) will take place and all banks will have a holiday for that day except the banks located in Imphal and Shimla.
Here is the complete list of bank holidays in ​October 2021, as per RBI mandate: 
1) October 1 – Half Yearly Closing of Bank Accounts (Gangtok)
2) October 2 – Mahatma Gandhi Jayanti (All States)
3) October 3 – Sunday
4) October 6 – Mahalaya Amavasye (Agartala, Bengaluru, Kolkata)
5) October 7 – Mera Chaoren Houba of Lainingthou Sanamahi (Imphal)
6) October 9 – 2nd Saturday
7) October 10 – Sunday
8) October 12 – Durga Puja (Maha Saptami) / (Agartala, Kolkata)
9) October 13 – Durga Puja (Maha Ashtami) / (Agartala, Bhubaneswar, Gangtok, Guwahati, Imphal, Kolkata, Patna, Ranchi)
10) October 14 – Durga Puja/Dussehra (Maha Navami)/Ayutha Pooja (Agartala, Bengaluru, Chennai, Gangtok, Guwahati, Kanpur, Kochi, Kolkata, Lucknow, Patna, Ranchi, Shillong, Srinagar, Thiruvananthapuram)
11) October 15 – Durga Puja/Dasara/Dusshera (Vijaya Dashmi) / (All Banks except those in Imphal and Shimla)
12) October 16 – Durga Puja (Dasain) / (Gangtok)
13) October 17 – Sunday
14) October 18 – Kati Bihu (Guwahati)
15) October 19 – Id-E-Milad/Eid-e-Miladunnabi/Milad-i-Sherif (Prophet Mohammad's Birthday)/Baravafat / (Ahmedabad, Belapur, Bhopal, Chennai, Dehradun, Hyderabad, Imphal, Jammu, Kanpur, Kochi, Lucknow, Mumbai, Nagpur, New Delhi, Raipur, Ranchi, Srinagar, Thiruvananthapuram)
16) October 20 – Maharishi Valmiki's Birthday/Lakshmi Puja/Id-E-Milad (Agartala, Bengaluru, Chandigarh, Kolkata, Shimla)
17) October 22 – Friday following Eid-i-Milad-ul-Nabi (Jammu, Srinagar)
18) October 23 – 4th Saturday
19) October 24 – Sunday
20) October 26 – Accession Day (Jammu, Srinagar)
21) October 31 – Sunda