ENTERTAINMENTS
Bhavana, Sharafudheen's 'Ntikkakkakkoru Premandaarnnu' is quite bold in the way it explores love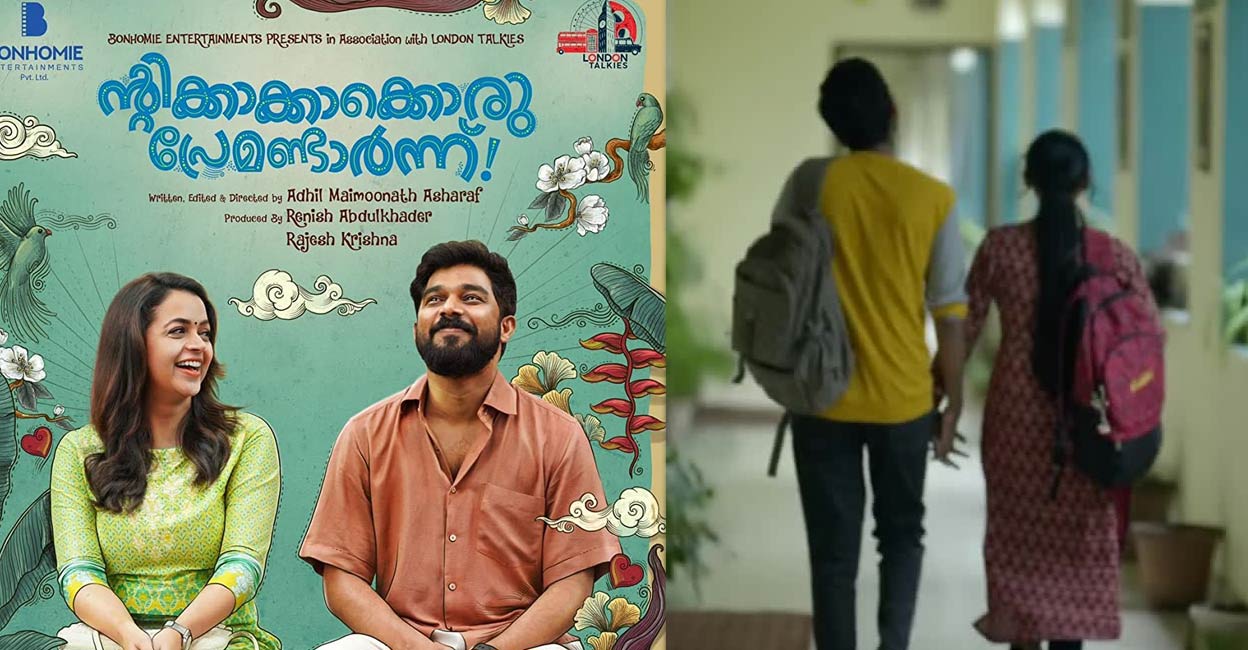 What if you meet your former lover at the most unexpected place? Do old sparks fly or have you moved on to even care? 'Ntikkakkakkoru Premandaarnnu', starring Bhavana and Sharafudheen, explores those golden moments of love from their past while dwelling on their present lives. Nithya, played by Bhavana, and Jimmy (Sharafudheen) fall in love at a young age. Though they care for each other, their relationship comes to an end after their parents find out.
After the breakup, they lead separate lives till, one day, fate brings them together. But Nithya is married for nine years and has a son, while Jimmy's relatives are moving ahead with plans for his marriage.
Whether Nithya, who is on the verge of a divorce, and Jimmy, who is afraid to take a bold stand regarding his relationship, take the risk to be together again? This is the crux of the movie. Though this is not a '96' – the Tamil film featuring Vijay Sethupathi and Trisha Krishnan that so vividly delves into the longing and joy of two people meeting after a long time – 'Ntikkakkakkoru Premandaarnnu' reminds you that some relationships are special. The joy of being in love, the butterflies in your stomach on seeing special someone and the smile filled with passion and longing, have been captured nicely through cinematographer Arun Rushdie's frames.
We learn more about Nithya and Jimmy's past relationships through the songs composed by Bijibal, mostly when the two lovers reminisce about their childhood romance. Bhavana's comeback to Mollywood after a gap of six years has been celebrated widely and 'Ntikkakkakkoru…' gives her enough space to make her presence felt. The character is very different from the role she played in 'Adam Joan' and has a resemblance to some of the bubbly, cute characters she essayed in the past. She is back to her old self and her trademark laughter is an essential treat to watch in the movie. Sharafudheen, who started in comic roles, once again proves his ability to essay roles as a lover. Yet, it feels a little tiresome to see him play the romantic hero who is there at every beck-and-call of his loved ones.
His character shares a strong relationship with his sister, much younger to him in age. The dynamics between them lighten the mood of the story. Asokan, Jimmy's father, and Anarkali Nazar, his prospective bride, also nail their roles.
However, 'Ntikkakkakkoru…' is not perfect. Some scenes, including the visuals in one of the songs, feel a little outdated because of their treatment. The movie also lacks essential humour, which could have added more zest to the film. Director Adhil M Ashraf, who has also written the screenplay, could have explored this aspect since the main actors have handled comedic roles exemplarily