WORLD
Biden Acted Like Trump, France Says After Losing Submarine Deal With Australia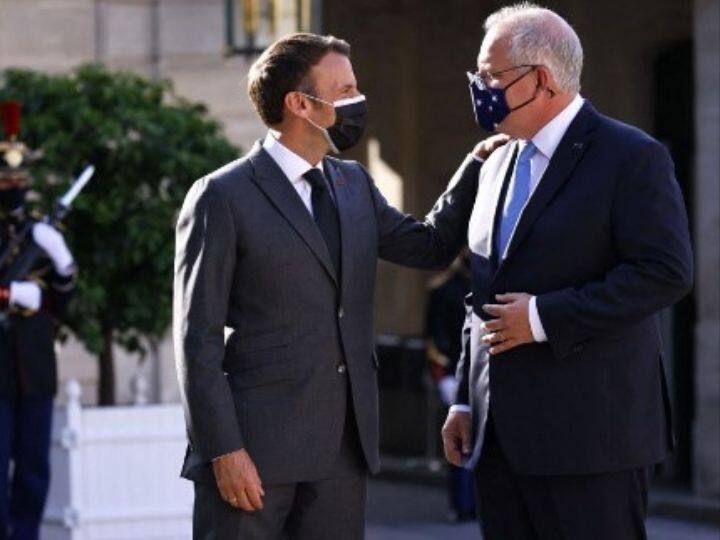 New Delhi: France accused US President Joe Biden of acting like his predecessor Donald Trump after the US, Britain and Australia announced to establish a security partnership for the Indo-Pacific.
The partnership will help Australia acquire US nuclear-powered submarines and set aside a $40 billion deal it had signed with France for submarines. 
Australian Prime Minister Scott Morrison said on Thursday the country has decided to invest in US nuclear-powered submarines and scrap its contract with France to build diesel-electric submarines, an Associated Press report said.
President Joe Biden had said Wednesday the new US security alliance with Australia and Britain would develop an Australian nuclear-powered submarine fleet, after which Australia notified France that it would end its contract, according to the report. 
Quoting Morrison, the AP report said the US nuclear submarine tech wasn't an option open to Australia when the latter struck the deal with France in 2016. Until now, the US had shared the technology only with Britain.
France has now accused the US of stabbing it in the back.
"This brutal, unilateral and unpredictable decision reminds me a lot of what Mr Trump used to do," Foreign Minister Jean-Yves Le Drian told Franceinfo radio, according to a Reuters report. "I am angry and bitter. This isn't done between allies," he added.
In a bid to replace its old Collins submarines, Australia had in 2016 selected French shipbuilder Naval Group to build a new fleet of submarines worth $40 billion.
Australia is said to have spent $1.8 billion on the project since the contract was signed.
When Morrison visited France in June, French President Emmanuel Macron had stressed on decades of future cooperation, and the Australian defence and foreign ministers had only two weeks ago reconfirmed the deal to France, according to media reports.
"It's a stab in the back. We created a relationship of trust with Australia and that trust has been broken," Le Drian was quoted as saying in the Reuters report.
Biden, however, said on Wednesday France was still a "key partner in the Indo-Pacific zone".
In a statement, Morrison also said that Australia would continue to work "closely and positively" with France. "France is a key friend and partner to Australia and the Indo-Pacific," he said.