LIFESTYLE
'Bigg Boss 15': Salman Khan reflects on his relationship with Bigg Boss, says it's the only one that's lasted so long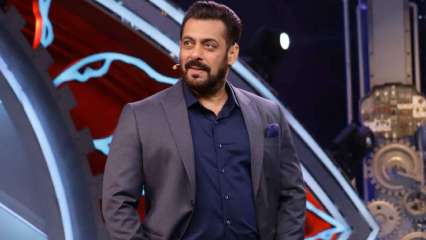 On Thursday, the much-awaited season 15 of the controversial reality show 'Bigg Boss' was launched in Pench National Camp, Madhya Pradesh in the presence of former contestants Arti Singh and Devoleena Bhattacharjee. All set to premiere on October 2, the challenge level for this season has been increased by the showrunners by introducing the 'jungle theme'. 
At the press conference, besides former contestants Devoleena and Arti, 'Bigg Boss 15' host Salman Khan was present too and he gave interesting answers to a few questions that were posed to him. 
As per a report in TOI, on being asked about his relationship with 'Bigg Boss', superstar Salman Khan said, "Bigg Boss is the only relationship of my life which has lasted so long. Warna mere rishtey chodiye jaane dijiye. My relationship with Bigg Boss has brought 'permanent' factor in my life.
About what was similar between Bigg Boss and him, Salman Khan mentioned that both of them are unmarried, the reason why they consider themselves 'Boss' without any fear. 
Further, during the interaction with the media, Salman Khan while talking about his pay package joked, "I keep telling the makers I put in so much hard work, they should consider it and increase my pay, but nobody listens. I just pray to God that a time comes when the channel tells me, Salman we will increase your pay and I would tell them, no let it be. Do you really feel this can happen? (Laughs)."
For the unversed, several media outlets recently reported that Salman Khan has been charging a whopping Rs 350 crore for hosting 'Bigg Boss 15'.
Meanwhile, speaking about what brings him back to host the show every year, Salman Khan said, "I like this show, it challenges and tests my patience level. Every time I lose my cool, I feel I shouldn't have lost it and then I try harder and harder to control it. But the contestants again end up doing something which I have to come and correct it. And it's not like I am purposely scolding them or giving them lectures, we as a team just try to guide the contestants when they go wrong. We just try to make them understand but sometimes their reaction is such that our reaction also goes up and it comes across as if I am scolding them."