ENTERTAINMENTS
Box Office – Avatar: The Way of Water crosses lifetime of War and Bajrangi Bhaijaan, Drishyam 2 enjoys yet another day of over 2 crores :Bollywood Box Office – Bollywood Hungama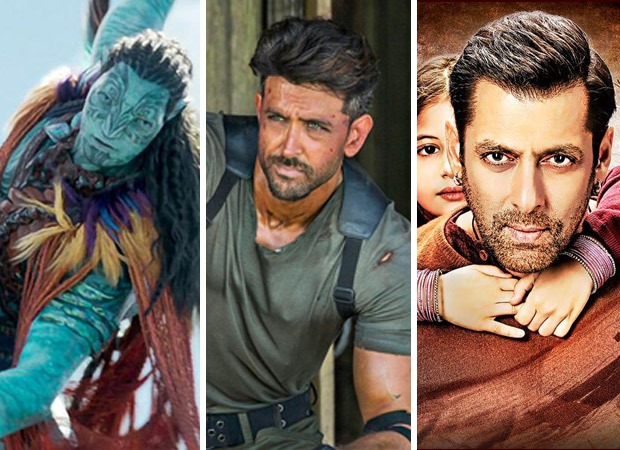 It turned out to be a super Sunday for Avatar: The Way of Water as collections stayed on to be stupendous all over again. This one was a big day indeed as a huge Rs 15 crores* came all over again and further established the supremacy that the film has been enjoying world over, and especially in India. The fact that our country is contributing immensely to the James Cameron film with the collections featuring amongst the Top-10 territories globally shows yet again how important is this territory turning out to be for the West.
No wonder, lifetime records of several Bollywood movies are being broken as well and the ones that were left behind in the weekend gone by are  War (Rs 318 crores) and Bajrangi Bhaijaan (Rs 321 crores). While former was an action entertainer, latter was a family drama and in a way, Avatar: The Way of Water mixes both these genres, and rather successfully. Currently standing at Rs 326 crores*, the film should find itself close to Rs 345 crores mark by the time the third week is through.
Meanwhile, Drishyam 2 has its best case scenario pegged at Rs 245 crores and that would be nothing short of all expectations been exceeded and that too in a big way. On Sunday, the collections were quite good all over again with Rs 2.15 crores coming in and that's yet another day of over Rs 2 crores been collected.
One wonders whether the Ajay Devgn-starrer has one more shot at achieving at least over Rs 2 crores next Sunday as well due to lack of competition. However, it would be touch and go. Meanwhile what it has done till now is also a boost for the industry and a total of Rs 235.01 crores so far is a testimony to that.
*Estimates. Final numbers awaited
Note: All collections as per production and distribution sources
Loading…