WORLD
Bud Light sagging sales becoming 'business as usual' following disastrous promotion, beer industry expert says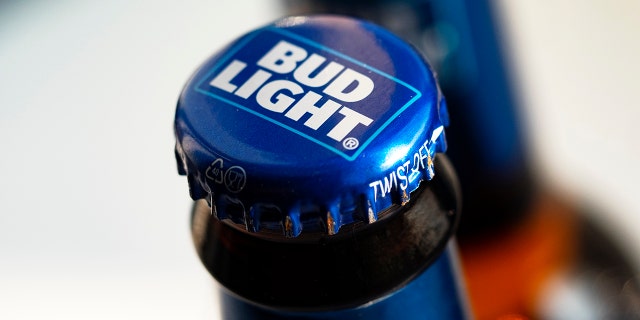 Beer Business Daily publisher Harry Schuhmacher said the industry is shocked that Bud Light sales haven't bounced back from its disastrous promo celebrating transgender influencer Dylan Mulvaney's "365 Days of Girlhood," but the sagging sales are beginning to look like "business as usual."
Schuhmacher said things are actually getting "a little bit worse" and cited recent Nielsen data that indicated Bud Light volumes were down 31% for the week going into Father's Day weekend. At the same time, Miller Lite and Coors Light were both up. 
"The trends have remained almost the same since about mid-May… now it's almost like business as usual," Schuhmacher told Fox News Digital. 
"It's surprised a lot of people, even their competitors, who are really struggling to keep up to supply the beer," he added. "It's not like flipping a switch." 
BUD LIGHT PARENT ANHEUSER-BUSCH TO HELP DISTRIBUTORS AMID MULVANEY CONTROVERSY
Bud Light sales have plummeted since the beermaker gifted Mulvaney special cans in April to celebrate a full year of "girlhood," which the influencer quickly claimed were her "most prized possession" on Instagram with a post that featured "#budlightpartner." A second video then featured Mulvaney in a bathtub drinking a Bud Light beer as part of the campaign — and the company has been mocked and boycotted ever since. 
Schuhmacher noted that Anheuser-Busch has taken several steps to alleviate backlash, such as heavily discounting beer and offering rebates that make Bud Light "basically free to the consumers" in some markets. The beermaker has also taken steps to help distributors, increased its marketing budget, launched a new summer ad campaign, and dispatched CEO Brendan Whitworth to appear on "CBS Mornings" to provide clarity on the now-infamous debacle. 
ANHEUSER-BUSCH CEO REFUSES TO SAY IF HE'D ALLOW BUD LIGHT'S DISASTROUS DYLAN MULVANEY PROMO IN HINDSIGHT
Whitworth raised eyebrows on Wednesday when he declined to provide a clear answer when asked if he would send Mulvaney the can again, in hindsight. Schuhmacher is among the viewers who wasn't particularly impressed with the Anheuser-Busch CEO.
"I think he skirted around a lot of the tough questions. The main one being, 'Would you do this Mulvaney promotion again?' And he wouldn't answer yes or no. He kind of danced around it," Schuhmacher said. 
"I see that's the issue there. But I mean, they're down 30%. I think the answer is 'no, you wouldn't do it again,'" he continued. "Without… throwing any shade to the trans community, I think just from a business perspective, you know, it wasn't a great idea, clearly."
Schuhmacher believes Whitworth essentially doubled down on previous Anheuser-Busch talking points about beer not being divisive, and how it should bring people together, that didn't go over well during the early weeks of the controversy.
"He got really hounded for that narrative, but he repeated it. So, I think they're just going with the message and hoping to move on," Schuhmacher said.
BUD LIGHT LAUNCHES SUMMER MARKETING CAMPAIGN IN WAKE OF MULVANEY CONTROVERSY
Schuhmacher has also noticed that Bud Light and Anheuser-Busch get "cruelly ratioed" on social media whenever the company posts anything. Critics frequently respond with disparaging comments mocking the company with an onslaught of jokes and memes, often directly targeting the pact with Mulvaney.
"Everything they post just gets slammed by consumers. And I think their strategy now is just to keep posting, just keep moving on," he said. "And at some point, maybe people will get tired of posting memes and making fun of the brewery, and I think that's their strategy for now." 
OutKick founder Clay Travis recently shared that he was sitting at a bar over the weekend when a man sitting next to him ordered a Coors Light. The bartender informed the customer that Coors Lights were out of stock, so Travis joked, "Give him a Bud Light instead." Travis said the bartender and customer both burst into laughter, offering a glimpse of the polarizing reputation Bud Light quickly developed following the promotion with Mulvaney. 
CLICK HERE TO GET THE FOX NEWS APP
"I think the reputation that they've gotten is going to be hard to shake," Schuhmacher said. 
"Having said that, I do think that there is a chance — maybe a small chance, but a chance — that you can beat a dead horse too dead. And, you know, maybe at this time next year, Bud Light might be cool to drink again because it is so out there," Schuhmacher said. "I could see a younger crowd thinking that it's the cool beer to drink because their dads and granddads don't want to drink it. It's kind of a Hail Mary, but you never know."