HEALTH & FITNESS
Polycystic Liver Disease: Can This Condition Develop Cysts In The Liver?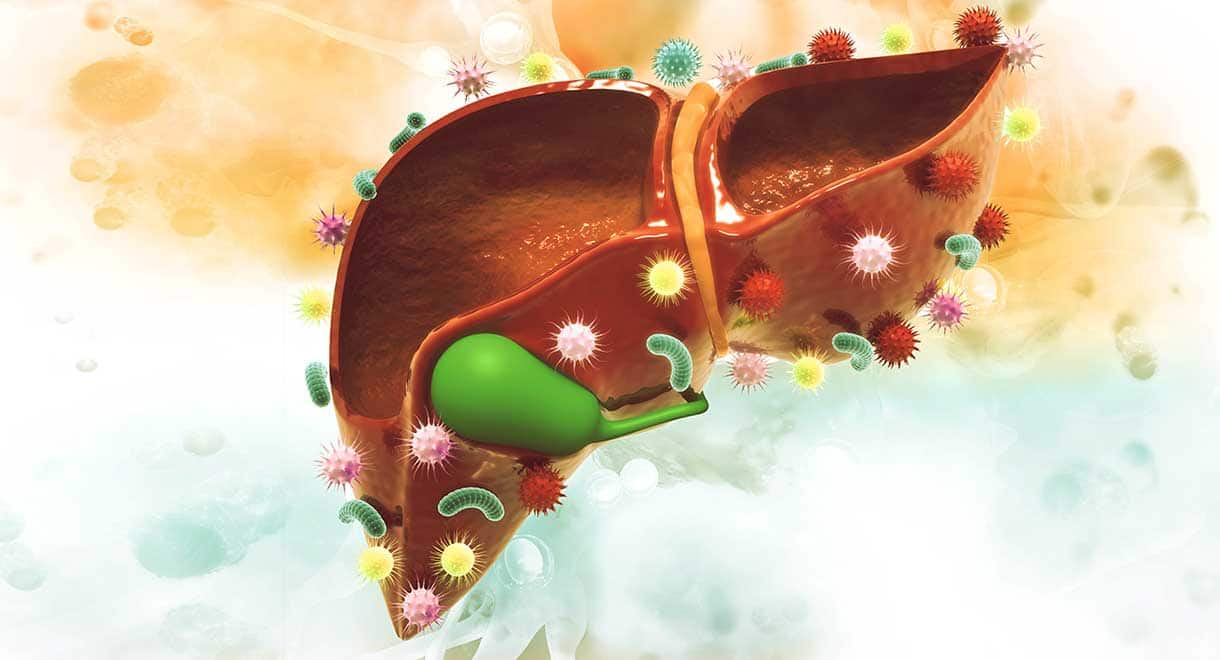 There are many spectrums of polycystic liver disease; most of them can be treated with simple procedures.
Polycystic Liver Disease (PCLD) is the presence of multiple cysts (usually more than 10), fluid-filled spaces of varying size (2 mm- 20 cm) – like small balloons in the liver. It is a rare genetic disorder, with one case per 100,000 population. However, PCLD cases have been on the rise in recent years; it is more so due to imaging techniques and health consciousness. Dr Sanjeev Rohatgi, Lead Consultant – Liver Transplant & HPB Surgery, Manipal Hospital Whitefield, Bangalore, says that this condition occurs almost equally in men & women. Still, due to the influence of hormones (estrogen) and, fertility & oral contraceptives, the growth of liver cysts is more rampant in females; hence, they are more symptomatic.
This condition presents in 2 variants:
PCLD with ADPKD (Autosomal dominant Polycystic Kidney disease) is genetically related and due to mutation of the PKD 1 or PKD2 gene
PCLD alone without APDKD- transformation in LRP 5 gene
Differential Diagnosis of PCLD
This condition is sometimes confused with the following:
A Simple hepatic cyst of the Liver.
Biliary Hamartomas.
A Juvenile Hydatid Cyst.
A Parasitic Biliary Cyst.
Cystadenoma.
Can Kidney Also Be Affected by Polycystic Liver Disease? Explains Dr Sanjeev
PCLD is usually accompanied by polycystic kidney disease. Around 90% of all patients who suffer from Adult PCLD are also diagnosed with ADPKD. The incidence of ADPKD is also high, with approximately seen in one in 800 live births.
Symptoms of PCLD: The fantastic thing about polycystic liver disease is that the liver doesn't fail in these patients; the liver function is more or less normal, and only a marginal increase in serum Alkaline Phosphatase and GGT (Gamma Glutaryl Transferase) is noted. The symptoms occur because of the cyst's size and the patient's increasing weight. The patient loses muscle mass considerably even though they gain weight.
Nonspecific symptoms: Include discomfort, pain, acidity, and difficulty breathing. Specific symptoms may include swelling of the abdomen, nausea, vomiting, early satiety (meaning they feel full after eating a small meal), and shortness of breath. They may also experience swelling in the legs (leg oedema) as the main blood vessel, and the inferior vena cava gets compressed due to the enlarged liver. In addition, abdominal pain can result from bleeding in one of the cysts. Thus, when there are episodes of severe pain, one must seek immediate medical attention.
Managing Patients with PCLD: It is difficult to identify these patients early because they don't show much derangement in blood tests. The usual story is that the patient visits the doctor for some other ailment or nonspecific symptoms, and Ultrasonography, CT scan, or MRI scan reveals this condition.
Treatment Non-Surgical Approach: The first line of therapy is watchful waiting meaning doing nothing till the symptoms become pressing. Medical therapies are recommended to decrease fluid production (long-acting injections of somatostatin analogues). In addition, as these cysts relate to the female hormone estrogens, anti-hormone treatments are prescribed for women, and the avoidance of hormonal contraceptives is recommended.
Treatment Surgical Approach: There are many spectrums of polycystic liver disease; most of them can be treated with simple procedures. The results are very gratifying, and the patients can lead healthy lives.
The surgical approach includes:
Laparoscopic fenestration of the cysts.
Liver transplant.
Laparoscopic Fenestration
It is best when one or two cysts cause significant problems. In simple terms, it means bursting the fluid-filled spaces and removing the part of the wall of the cyst so that it doesn't form again. In particular large cysts located near vital structures and restricted to one or two segments of the liver, causing many symptoms, then part of the liver is removed by surgery.
Burnt Out Syndrome
In severe cases, especially with Burnt out syndrome (when the whole liver is studded with small and large fluid-filled cysts), the patient experiences extreme discomfort, abdominal distension, and umbilical hernias. As this is a rare occurrence, the number of patients needing transplants is even lesser. If cysts are present in both the liver and kidney and the kidney functions start to deteriorate, which is usually the case, a transplant for both the liver and kidney may be performed together.
Total Wellness is now just a click away.
Follow us on
window.addEventListener('load', (event) => {
// $(document).ready(function(){
$('#commentbtn').on("click",function(){
(function(d, s, id) { var js, fjs = d.getElementsByTagName(s)[0]; if (d.getElementById(id)) return; js = d.createElement(s); js.id = id; js.src = "//connect.facebook.net/en_US/sdk.js#xfbml=1&version=v2.3"; fjs.parentNode.insertBefore(js, fjs);}(document, 'script', 'facebook-jssdk'));
$(".cmntbox").toggle();
});
// });
});