INDIA
CBI nabs impersonator who looted lakhs posing as NHAI chairman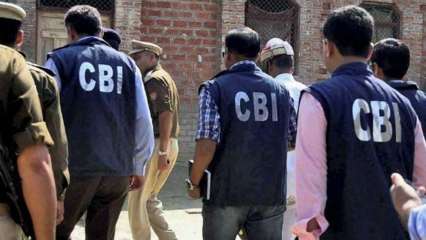 The Central Bureau of Investigation has revealed that it has arrested a man found to be impersonating the chairman of the National Highways Authority of India (NHAI).
The accused man cheated an individual for around ₹ 80 lakh, all the while posing as the NHAI top official.
The accused impersonator is called Manoj Kumar Jha and was nabbed by CBI from Gurugram. Jha is originally from Madhubani in Bihar.
The agency also carried out raids at eight locations connected to the accused after his arrest in Delhi, Kolkata, Madhubani and Bokaro Steel City. The CBI recovered approximately 200 sim cards as well as a range of incriminating documents from its search.
CBI spokesperson RC Joshi reportedly said, "It was alleged that the impersonator called one senior officer in NHAI. It was also alleged that the complainant was advised to talk to the said chairman, as he has informed to refer two-three big reputed contractors for some urgent purpose."
As per the CBI, the hawala network was allegedly used for the transfer of money. The impersonator has been taken into custody by CBI and will remain so till August 9.