LIFESTYLE
CBSE Class 10, 12 Term 1 Board Exam 2022: Datesheet release date, exam pattern, syllabus – Latest updates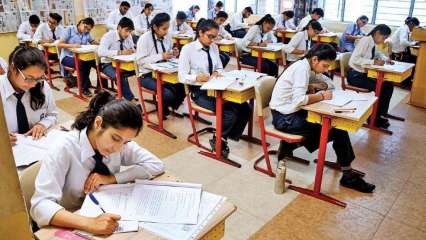 The CBSE is expected to release the date sheet for the term 1 exam for CBSE Class 10, 12 Board Exam soon t the official website – cbse.gov.in. It is speculated that the CBSE would release term 1 datesheet for CBSE Class 10, 12 Board Exam by mid-October.
It is to be noted that due to COVID-19 pandemic, the CBSE has decided to conduct CBSE Class 10, 12 Board Exam into 2 terms. As per the CBSE's plan, the first term will cover 50 per cent while second term will cover the remaining syllabus. The term 1 exam is scheduled to be held in November-December 2021 and term 2 exams are scheduled for March-April, 2022. 
Term 1 exam pattern
– The exams will be held within 4-8 weeks.- MCQ-based questions will be asked- Case-based reasoning-type MCQ questions- The exam duration will be of 90 minutes.
Term 2 exam pattern
– Exams will have case-based, situation-based, open-ended questions- Short and long answer type question will be asked in term 2 exam- The exam duration will be of 2 hours
Earlier, the CBSE had said that if the COVID-19 situation deteriorates again, then Term 2 exam will be held in MCQ pattern and time duration will be 90 minutes.
Meanwhile, CBSE Controller of Examination Sanyam Bhardwaj had said tha if the Term 2 exam gets disrupted due to any reason then more weightage would be given to the Term 1 exam. He further added that the decision for the same will be taken "only towards the end of Term II exams."
The CBSE will declare Class 10, 12 Board Exam final results after Term 2 exams. The CBSE will however release the separate marksheets of Term 1 exams. 
It is to be noted that the CBSE has has collaborated with Centre of Excellence for BlockChain Technology of National Informatics Centre to provide CBSE Board Results.