WORLD
F1 Australian Grand Prix 2023 schedule, race time live, results, grid, qualifying Oscar Piastri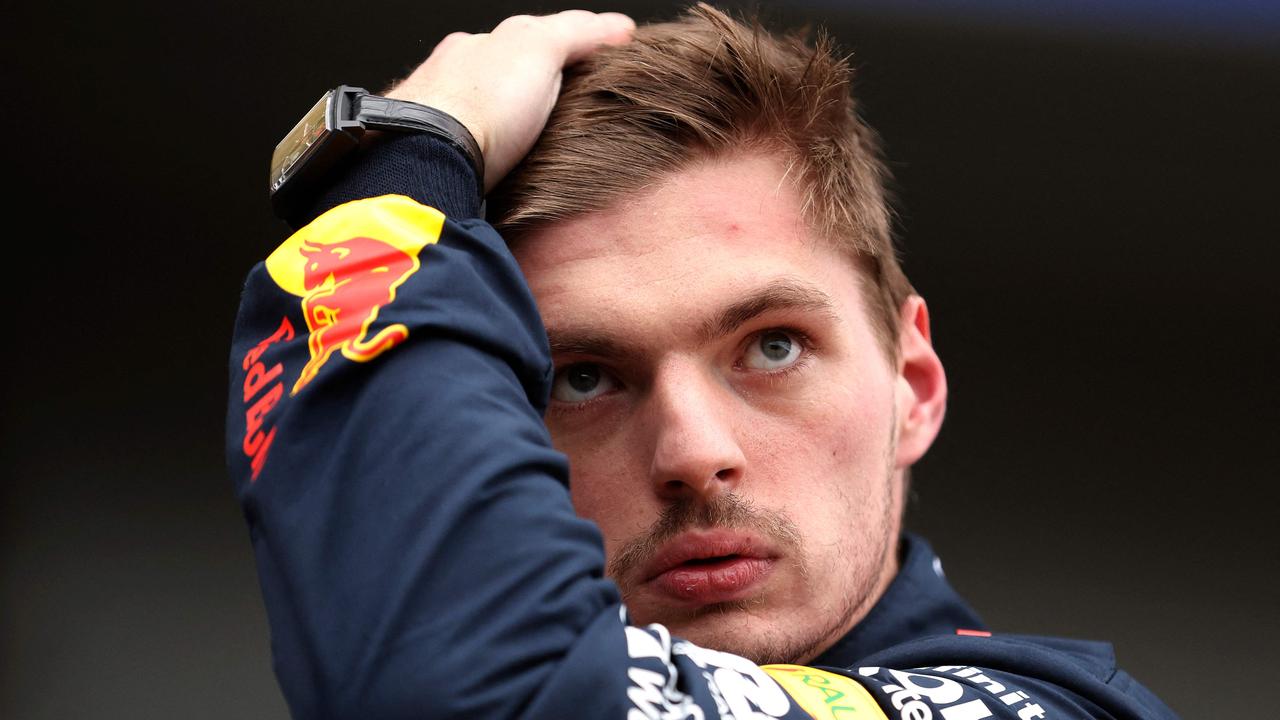 In a post-qualifying rant after putting his Red Bull on pole position for the Australian Grand Prix, Verstappen voiced his displeasure for the sprint format amid more suggested format changes.
The fourth round in Azerbaijan is set to host the first of six sprint events on this year's F1 calendar and there has been discussion about tweaking the format to introduce a second qualifying session in place of FP2.
As he prepared to hunt his first Australian Grand Prix victory, Verstappen shot down the proposed changes, saying the race weekends were intense enough already.
The Dutch star suggested Formula One would be better off condensing the weekend and racing only on Saturdays and Sundays.
"I'm not a fan of it at all," Verstappen said.
"But also, I think when we're going to do all that kind of stuff, the weekend becomes even more intense and we're already doing so many races.
"So I think that it is not the right way to go at it. I understand, of course, they want to have basically every day exciting, but then I think maybe it's better to just reduce the weekend, only race on Saturday and Sunday and make those two days exciting.
"We're heading into seasons where you have at one point 24/25 races, because that's where we're going to head into, and if we then start adding even more stuff, it's not worth it for me anyway. I'm not enjoying that."
Lamenting the sprint format, Verstappen said it was not a part of the sport's DNA.
"For me, a sprint race is all about surviving, it's not about racing," Verstappen said.
"For me, when you have a quick car, there's nothing to risk. I prefer to just keep my car alive and make sure that you have a good race car for Sunday.
"And even if you change the format, I don't find it's the DNA of Formula 1 to do these kinds of sprint races.
"F1 is about getting the most out of it in qualifying and then having an amazing Sunday, good long race distances.
"That's the DNA of the sport and I don't understand or I don't know why we should change that because I think the action has been good."
Verstappen said the solution to providing a more exciting racing product was to have more teams fighting for race wins rather than format changes.
"How do you get even more action is about getting the cars closer, getting more teams able to fight for the win," Verstappen said.
"And I think naturally the show will be great. If we have six, seven teams already fighting for a win, that will be insane. Then you really don't need to change anything."
10:45AM CAN PEREZ RECOVER?
A dejected Sergio Perez said he was hoping Red Bull can fix the issue that wrecked his Australian Grand Prix qualifying so he can "minimise the damage" in the race.
The Mexican, who won in Saudi Arabia a fortnight ago, had a horror day in Melbourne as he struggled with grip and balance.
He joined the third practice session 20 minutes late as mechanics worked on his car, but left the track four times when he finally got on the circuit.
The problem persisted in qualifying when he locked up and careened into the gravel at Turn 3 on his first lap, beaching the car that had to be removed by a crane.
It means he will start last on Sunday, with a mountain to climb to get in the points on a track where overtaking isn't easy.
He told reporters the issue seemed to be brake balance, which he thought had been sorted out.
"I hope we are able to fix the technical issue for tomorrow, otherwise it will be really hard to race like this," he said.
"We are confident that together as a team we will be able to sort it out because it's very important that we do so.
"This morning we had the issue. We thought we had fixed it," he added. "So I was pretty confident on that part, but that wasn't the case, as soon as I touched the brake in Turn 3 (in qualifying)."
10AM MAX FACTOR: CAN ANYONE STOP VERSTAPPEN BLITZ?
First pole position in Melbourne? Check.
First Australian Grand Prix win? Possibly.
Two of our experts are expecting a victory for Red Bull world champion Max Verstappen on Sunday, one year after he was forced out of the race won by Charles Leclerc.
It promises to be a race full of storylines.
Can one of the pre-race favourites Sergio Perez cause havoc from the back of the grid?
Could George Russell and Lewis Hamilton work together to dethrone Verstappen?
Can Oscar Piastri defy starting in 16th to finish in the points?
All those questions will be answered on what promises to be an epic day of racing.
Scroll down to see who our experts have tipped to triumph and follow all Sunday's action live here.
EXPERT PREDICTIONS
REBECCA WILLIAMS
Herald Sun
1st Max Verstappen
2nd Fernando Alonso
3rd George Russell
Piastri to finish … 15th
Verstappen proved he's the best in qualifying. He can repel all challengers. Alonso has looked better than the two Mercedes this season and can leapfrog Russell for second. Can't see Piastri moving far up the grid, unfortunately.
CALLUM DICK
Sunday Herald Sun
1st Fernando Alonso
2nd Max Verstappen
3rd George Russell
Piastri to finish … 14th
Verstappen is the heavy favourite but his Red Bull was on edge all Saturday. Alonso looked in complete control. The Spaniard can win. Piastri will struggle to move up the grid.
MARK SKAIFE
Fox Sports commentator
1st Verstappen
2nd Russell
3rd Alonso
Piastri to finish … outside top 10
If Piastri finishes inside the top 10 that would be a great result.
\
Originally published as F1 Australian Grand Prix 2023 race start time, live, results, grid, Oscar Piastri