WORLD
NBA news: Ben Simmons, Charles Barkley, Boston Celtics defeat Brooklyn Nets, scores, highlights, video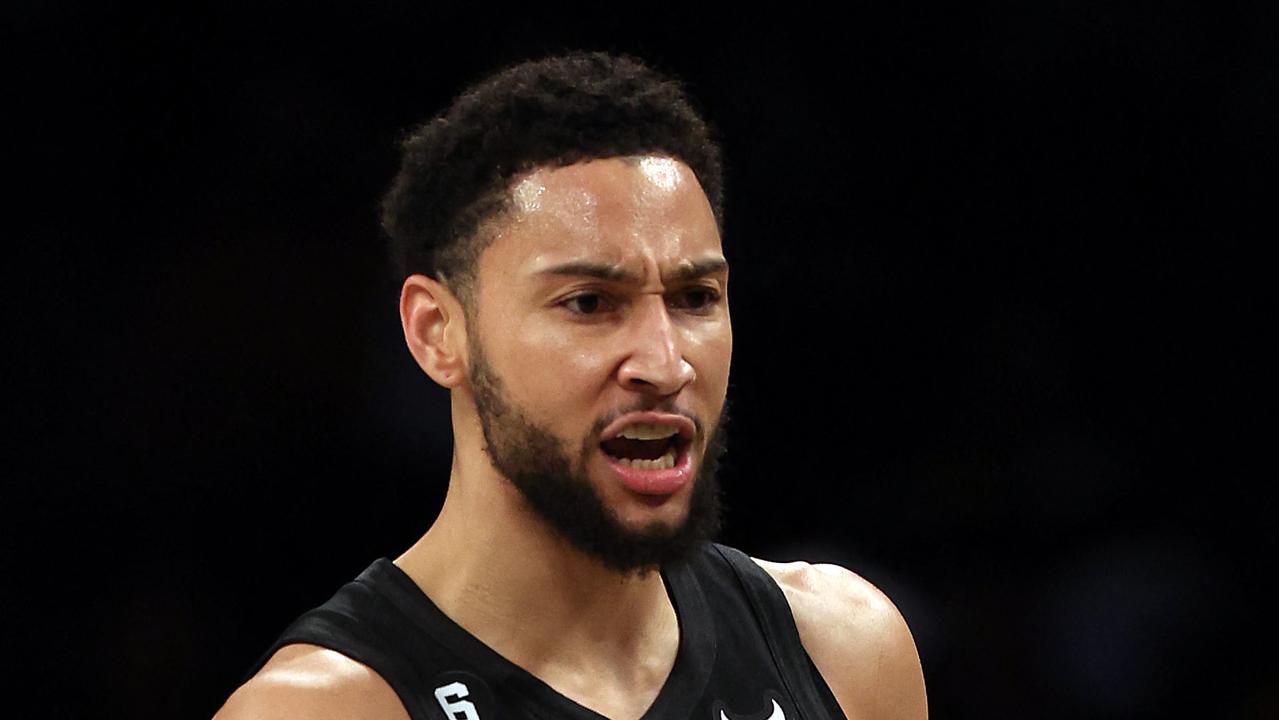 The Ben Simmons era is back in Brooklyn, but one NBA legend isn't happy with him.
Simmons and his Nets teammates took to the floor against division rival and league leaders, the Boston Celtics.
Watch an average of 9 LIVE NBA Regular Season games per week on ESPN on Kayo Sports on ESPN on Kayo Sports. New to Kayo? Start your free trial now >
Having won 14 of their past 15 games, the Nets went into the contest with a full head of steam in a battle of the two top teams in the Eastern Conference.
The Nets however were without superstar forward Kevin Durant who sustained a knee injury in their last contest against the Miami Heat, an injury which is expected to sideline him for a month.
Simmons turned it on against the Celtics, but couldn't rally his team past the powerful Celtics outfit as the league-leaders claimed the 109-98 victory.
The 26-year-old's display on Friday saw him once again join the record books, equalling a truly bizarre record.
Having finished with 13 assists and nine rebounds, Simmons finished the contest with zero points after going 0-3 shooting.
It is only the 18th time in NBA history that a player has recorded 13 assists while registering no points.
Simmons entered the halftime break with 10 assists to his name as he picked apart the Celtics defence, but it was his 0-1 shooting that had former players questioning his impact.
Richard Jefferson was quick to praise the Aussie's display, but wanted to see him go at the rim more often.
"The pace has been picked up allowing Ben Simmons to play in transition. I'd say half his assists have come on the break," he said.
"But he needs to look at the rim more. He can't just rely on Kyrie, Seth Curry and Joe Harris."
Kenny Smith on the NBA TNT halftime show said he didn't care if Simmons ended games with no points, his impact was in other areas of games.
"I think there's such a misconception at times about scoring," he said.
"Yes he could score more but his biggest value is that he can defend, rebound and pass the ball at pace like no one else can do.
"Yes he can score more, that would be great. But give me 20 assists and 10 rebounds, I don't care how many baskets you score.
Fellow panellist and NBA legend Charles Barkley wasn't having it and got stuck into Simmons' output.
"100 per cent I disagree with Kenny.
"You can't go a whole half without scoring.
"It's almost impossible for a guy that talented to go a whole half without scoring. He ain't even looking at the basket."
Despite not directly impacting the scoreboard, the Nets outscored the Celtics by 10 points during Simmons 26 minutes of playing time.
He also utilised his biggest weapon, his defensive ability, as he helped quell the impact of Celtics superstar Jayson Tatum.
Tatum has been among the MVP conversation all season long, but with Simmons closely defending he was held to 20 points.
Simmons addressed his lack of offensive output post-game and said he needs to remain aggressive for the team.
"Being assertive, being aggressive and knowing my team needs that," he said.
"I think I've given the ball away too many times. I know I need to get to get buckets and that's also going to help my teammates and get them going."
Despite the backlash to his scoring, Simmons' wizardry with the ball in hand left those watching on in disbelief.