INDIA
Chandrayaan-3 rover avoids fatal fall, sidesteps a crater during lunar expedition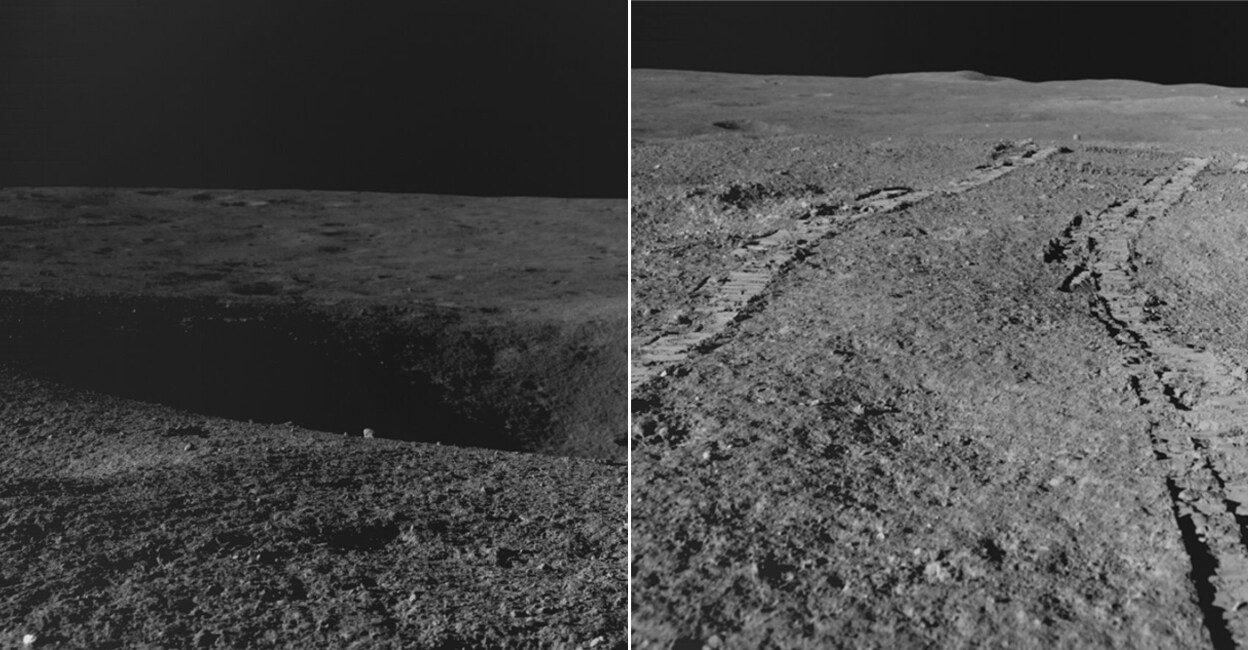 The Indian Space Research Organisation (ISRO) said on Monday that the Chandrayaan-3 mission's rover 'Pragyan' avoided a crater on the lunar surface.
The ISRO said in a post on X, the social media platform previously called Twitter that "the rover came across a 4-meter diameter crater positioned 3 meters ahead of its location. The Rover was commanded to retrace the path. It's now safely heading on a new path".
ISRO has shared two images taken from a navigation camera onboard the rover. The first one shows the crater and second the path retraced by the rover after avoiding the hurdle.
It turns out the skillful maneuver away from the crater was essential for the success of the 14-day mission. "The Pragyan rover has a mass of a nearly 30-kg sack of rice. An accidental fall into a crater can severely damage it's 3D cameras and X-ray spectrometer that would determine the composition of lunar soil and rocks around the landing site," said a space scientist.
India had made a successful moon landing on August 23 when Chandrayaan-3 touched down on the lunar south pole. In the process, India became only the fourth country to complete a successful moon landing and the first nation to make contact with the south pole.
On Saturday, ISRO said it has accomplished two of the three objectives of the mission while the third – in-situ scientific experiments – was underway.
A safe and soft landing on the lunar surface and demonstrating the rover movement were the two objectives, besides all payloads onboard were also reported to be functioning properly.