WORLD
Chiefs' Patrick Mahomes says he knew he had to get ball to Travis Kelce with Taylor Swift watching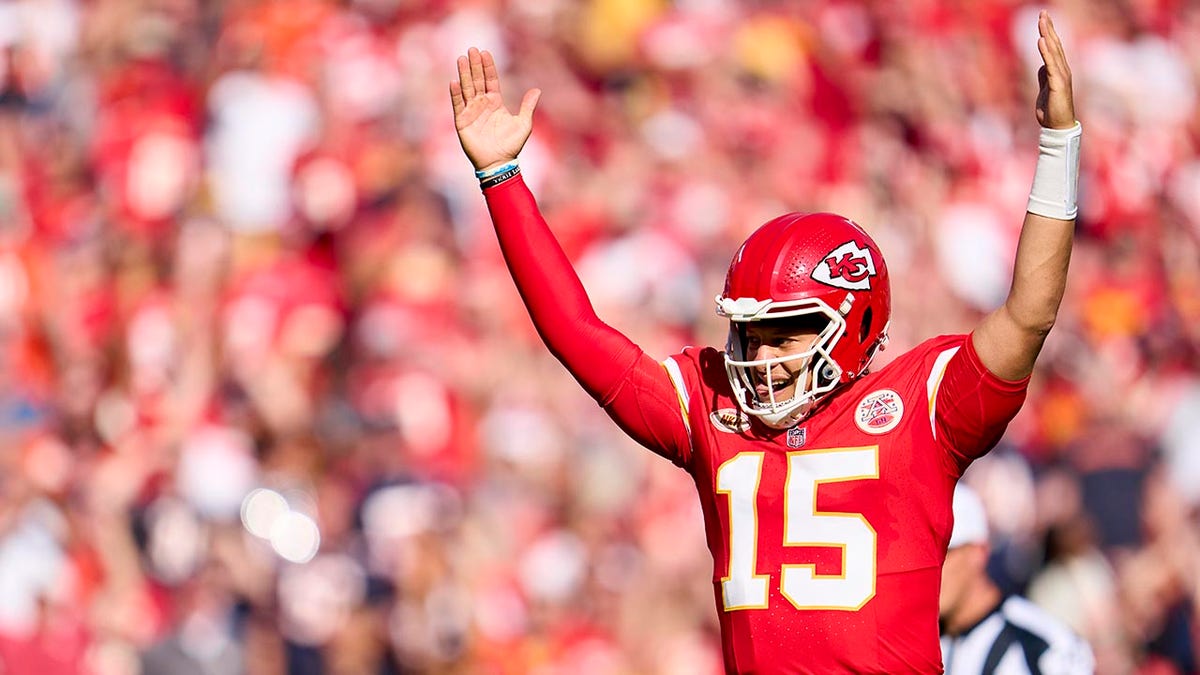 The pressure was on for the Kansas City Chiefs on Sunday.
The team had to make sure they weren't going to underestimate the Chicago Bears and put up a win with one of the most famous musical artists on the planet watching from high above Arrowhead Stadium. Taylor Swift was on hand as rumors of a budding relationship with Travis Kelce hit a fever pitch.
CLICK HERE FOR MORE SPORTS COVERAGE ON FOXNEWS.COM
Kelce led the team in receiving and scored a touchdown in the third quarter. Patrick Mahomes said he felt a little more pressure to get Kelce the ball for a touchdown with Swift in attendance.
"I heard she was in the house," he told FOX's Erin Andrews after the game. "I felt a little bit of pressure. So, I knew I had to get it to Trav. And of course, it was on a route that Travis – he does his own thing and just makes up a route and I throw it to him.
TAYLOR SWIFT WATCHES TRAVIS KELCE SCORE AS CHIEFS DOMINATE BEARS
"I think he wanted to get in the end zone just as much as all the Swifties wanted him to."
APP USERS VIEW THE INTERVIEW HERE.
Mahomes had 272 passing yards and three touchdown passes in the win. He crossed the 25,000 passing yards mark and moved to 199 career touchdown passes.
Kelce had seven catches for 69 yards and the score.
Kansas City went into halftime up 34-0 and won the game, 41-10.
Blaine Gabbert would later make an appearance. He had two interceptions on five pass attempts.
CLICK HERE TO GET THE FOX NEWS APP
The Chiefs moved to 2-1 on the year and Chicago fell to 0-3.