COVID-19
China Claims To Fully Vaccinate More Than 1 Billion People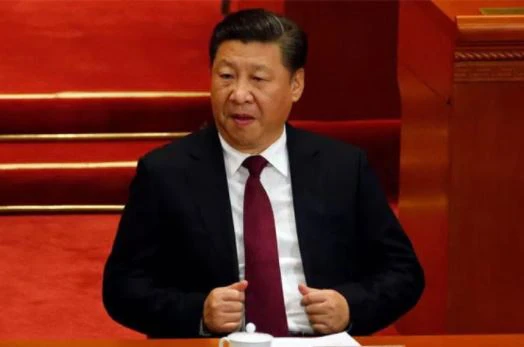 Beijing: Days after India categorically stated that more doses of vaccines were administered in the country against the coronavirus disease than all G7 nations put together, China has now claimed to have fully vaccinated more than one billion people against Covid-19.
According to official figures on Thursday, China has claimed to have vaccinated 71 percent of its population.
READ: Ozone Day 2021: Theme, Threats And 1987 Montreal Protocol That's Keeping Us, Our Food & Vaccines Cool
"As of September 15, 2.16 billion vaccine doses have been administered nationwide," China's National Health Commission spokesman Mi Feng told a press briefing, AFP reported.
The health authorities in China, where the virus was first detected, had last month said that 890 million people in the country had been fully vaccinated and two billion doses administered.
Top virologist Zhong Nanshan had last month said China is likely to have 80 percent of its population inoculated by the end of the year. The Chinese government has, however, so far not announced publicly a target for vaccination coverage.
As of now, China is battling an outbreak of the Delta variant in the southeastern province of Fujian with around 200 people, including schoolchildren, infected.
This comes after China declared the Delta variant under control.
Earlier in July, China rolled out its vaccine campaign to include minors aged 12-17. Most young children, however, remain unvaccinated, sparking fears that the latest Fujian outbreak could hit the most vulnerable people in China disproportionately.
Prime Minister Narendra Modi-led government had while sharing the data earlier this month said that more than 180 million vaccine doses were administered in India in August, while the G7 states administered only 101 million doses.
ALSO READ: 'Committed To Transparency': Taliban Hands Over 12.3 Million USD & Gold To Afghanistan's Central Bank
"Yet another achievement! With more than 180 million vaccine doses administered in the month of August, India leaves a mark on the global map of leading its way in vaccinating its population on priority. #LargestVaccineDrive," the official MyGovIndia Twitter handle said, sharing the data.