CITIES
Chintha's thesis blooper: Governor Khan seeks urgent clarification from Kerala University VC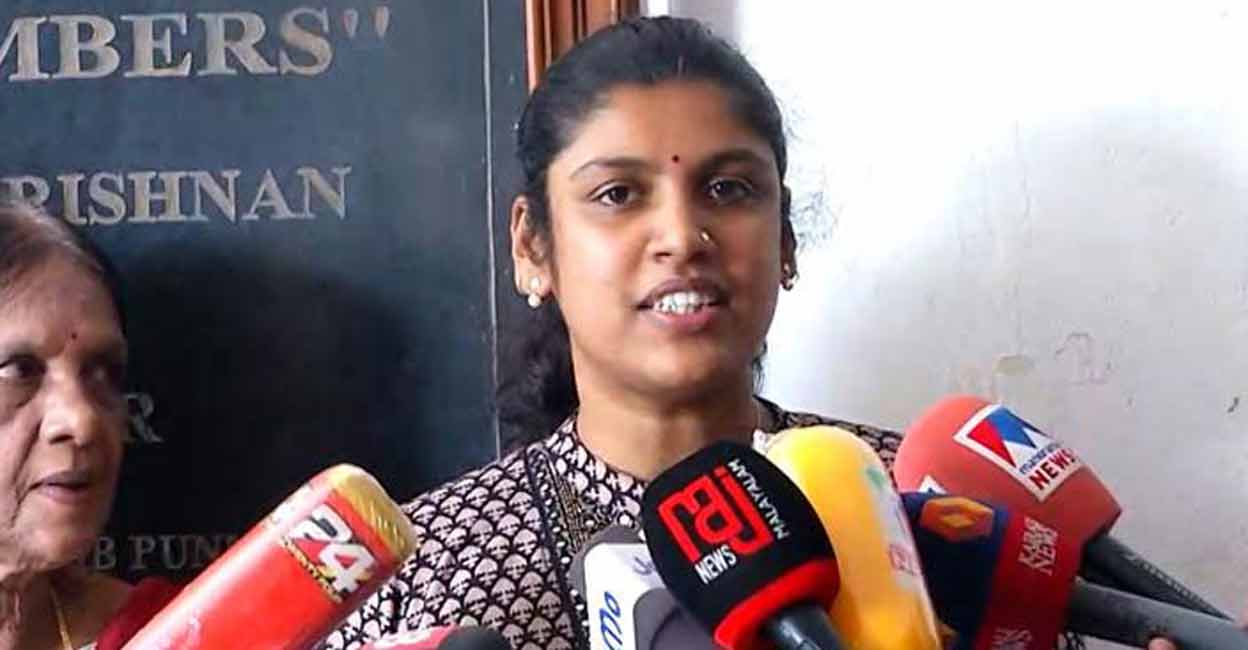 Governor Arif Mohammad Khan on Tuesday sought an urgent clarification from the Kerala University vice chancellor on the allegations Youth Commission chairperson Chintha Jerome has not just made fundamental errors in her research thesis but had also plagiarised parts of it.
The Governor has acted on the basis of a petition submitted to him by Save University Forum Campaign Committee(SUFCC), the group that had been relentlessly fighting what it terms as the CPM-sponsored nepotism in university appointments.
Some of the Governor's moves that had provoked the CPM most – like his disapproval of the re-appointment of Gopinath Ravindran as Kannur University VC or his diktat to strike down Priya Varghese's appointment in the Malayalam Department of Kannur University – were based on the SUFCC's petitions.
The SUFCC, in a petition submitted to the Governor and the vice chancellor on January 30, called for a review of Chintha's thesis by an Expert Committee. Action has also been sought against Chintha's guide P P Ajayakumar, a former pro vice chancellor who now heads the Human Resource Development Centre (HRDC) under the Kerala University. The SUCCF wants Ajayakumar removed as director of HRDC.
<!– –>
<!–


–>
Chintha's doctoral thesis initially came under the spotlight for wrongly attributing the Changampuzha poem 'Vazhakkula' to Vyloppilly Sreedhara Menon.
Following this, the SUFCC came up with the charge that portions of Chintha's thesis, including the Vyloppilly blooper, were lifted from a study titled 'The Mindspace of Mainstream Malayalam Cinema' that was published in the October 17, 2010, issue of the magazine Bodhi Commons.
The SUFCC allegation is that Chintha had plagiarised the content from this 2010 piece, written by Brahmaprakash. The Vyloppilly blooper, it is said, was originally made in this 2010 study. "In Chintha's thesis, Vyloppilly's name was also spelt wrong, just like in the 2010 study," said Shajir Khan, the secretary of SUFCC.
The 2010 study explores how films of Priyadarshan and Ranjith deal with caste, class and politics. The SUFCC says Chintha's thesis, too, deals with a similar theme. It is titled 'The ideological foundation of Malayalam commercial cinema in the neoliberal times'. The work was awarded the doctorate in 2021.
Chintha, on her part, has acknowledged that she was aware of the 2010 study. However, she maintained that she had only adopted the concept of the Bodhi Commons essay. As for the Vyloppilly blooper, she termed it an "incidental error".
The Youth Commission chairperson received support from senior CPM leader and LDF convener E P Jayarajan, himself a target of trolls for some major blunders he had made in the last few years. Jayarajan said to err was human. He said there was a conspiracy to selectively persecute upcoming CPM leaders with the intention of stalling their growth.