HEALTH & FITNESS
Chronic Kidney Disease Of Unknown Causes In India: Know the details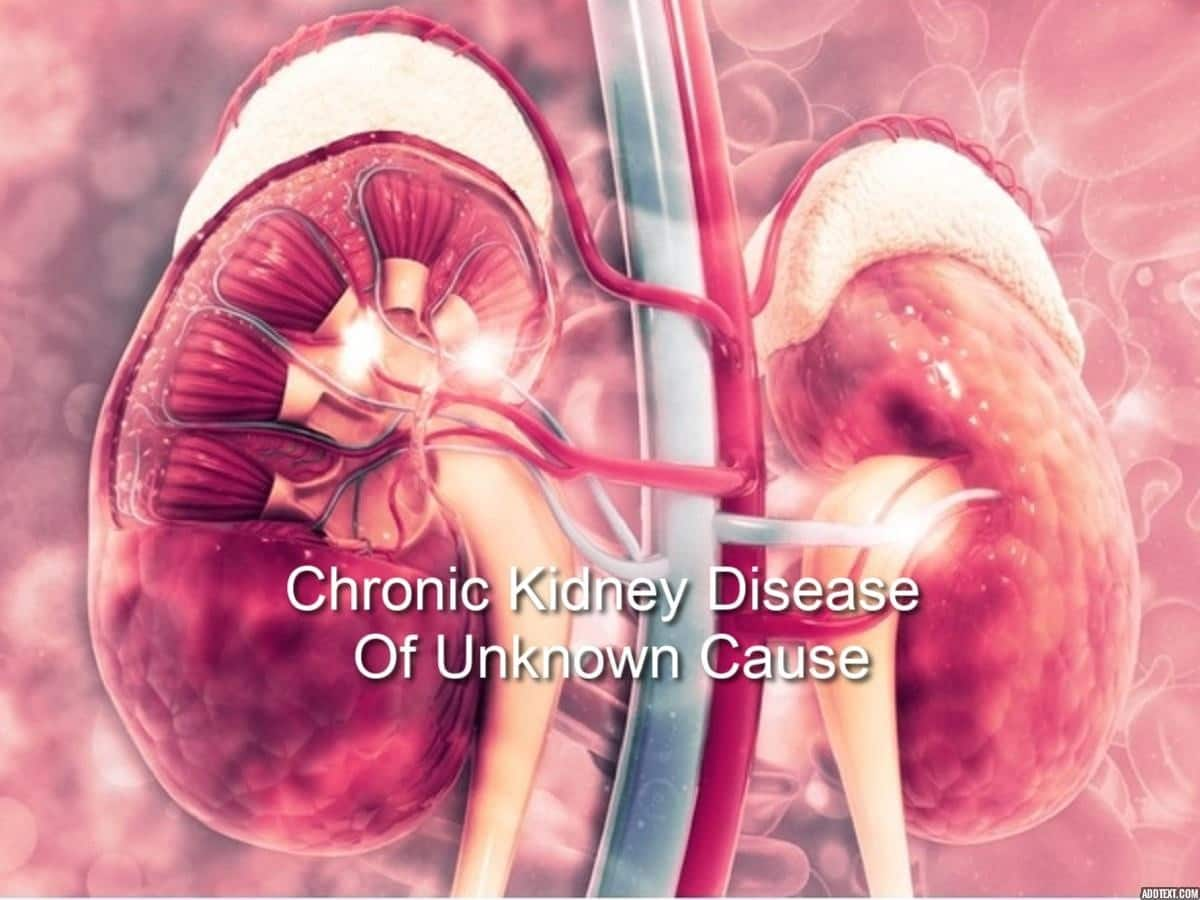 The road to kidney disease management has its silver linings. With wholesome efforts, we can transform this gruesome entity into a docile, manageable one.
The spectre of kidney diseases has recently been garnering rising awareness as a growing public health threat, considering the tremendous burden of disease and the ever-present gulf between diagnosis and treatment. If one were to analyse the metamorphosing statistics of this malady, the global mortality burden from chronic kidney disease rose from 29.3 per cent to 41.5 per cent from 1990 to 2017 [1] . The World Kidney Day theme for 2022, 'Kidney health for all' must resonate with greater emphasis in the current scenario, with the prevalence of chronic kidney disease estimated to be nearly 17 per cent in India, the numbers only growing more daunting by the day. [2] More than a lakh patients are estimated to lapse into renal replacement therapy every year, implying their induction into dialysis or having to undergo kidney transplantation.
ATTRIBUTABLE RISK FACTORS FOR KIDNEY DISEASES
Our nation has gained ignominy as the diabetes capital of the world, and this non-communicable disease is one of the foremost contributors to chronic kidney disease burden. Other attributable risk factors include
Systemic hypertension
Indigenous drug use
Analgesic drug abuse
Renal stone disease
And a family history of kidney disease among many.
Sedentary lifestyle, and the use of tobacco have proven detrimental with regard to kidney heath. Even the onslaught of COVID -19 has generated a multitude of kidney diseases in its wake, some plunging into chronicity.
CHRONIC KIDNEY DISEASE OF UNKNOWN ORIGIN
Perhaps, something more concerning is the fact that all potential causes of chronic kidney disease cannot be stated categorically, leading to the emergence of a new entity termed chronic kidney disease of unknown origin. This entity, reported predominantly in agricultural populations across various parts of the country, is found to affect individuals with none of the common risk factors of kidney disease. Experts point to several novel triggers, such as:
Rise in ambient temperature
Nephrotoxicity of silica
Pesticides and chemicals leaching into drinking water
This new ailment is estimated to be the second most common cause of kidney diseases in India at present, surpassing chronic interstitial nephritis, polycystic kidney disease and hypertensive kidney disease.
TREATMENTS AND CHALLENGES
We have certainly come a long way since the advent of dialysis and kidney transplantation to treat end stage kidney disease. Haemodialysis made its foray in India in 1962, and peritoneal dialysis in 1991. The first successful kidney transplantation in India dates back to 1971. Despite these sound initiatives, why do we falter when it comes to kidney health?
Expensive dialysis
The answer lies in a multitude of factors, perhaps the most challenging of them being the mammoth expenditure incurred that looms more ferocious than the disease itself. The recurring cost of each dialysis session often precludes any definitive treatment in a huge chunk of our population. Access to treatment also remains a luxury that not everyone can afford, which is where peritoneal dialysis offers some solace, since it can be done from the comfort of home. However, if hygienic practices and optimal sanitation are not followed, this saviour may take a lethal turn with the risk of infection and peritonitis.
Lack of awareness
Yet another roadblock to treatment is the fact that kidney disease does not present with florid features as many other illnesses do, and diagnosis very often comes late when the patient has already sustained significant damage. Lack of awareness and misguided fear of treatment remain issues to be addressed, particularly in the rural setting where an ingrained fear of invasive modalities like dialysis might pave way for disastrous consequences.
Gender-based inequities
Several socio-economic factors also do come into play, with myriad studies highlighting gender-based inequities in treatment, with access to care grossly diminished among women , who wait longer before dialysis induction, and are disproportionately represented on kidney transplant waiting lists. Greater irony lies in the fact that majority of transplant programs find more willing female kidney donors than their male counterparts.
Transplantation costs
Kidney transplantation, albeit a more definitive solution when it comes to kidney disease, becomes challenging owing to the inherent financial liability of surgery and the subsequent cost of immunosuppression required to prevent rejection of the transplanted organ.
SOLUTIONS
The road to kidney disease management has its silver linings as well. With wholesome efforts, we can transform this gruesome entity into a docile, manageable one.
Adopting healthy lifestyles and dietary practices is a gamechanger in preventing the disease from taking shape.
Raising public awareness can flatten the curve of ignorance and engender early diagnosis and considerably allay disease progression.
This will in turn, reduce the burden on available resources for dialysis and kidney transplantation, and prevent exhaustion of kidney care facilities.
Integrating kidney disease into national non-communicable disease programmes and strengthening primary health care facilities plays a tremendous role in disease detection.
Keeping non communicable diseases under close monitoring and stringent control will keep kidney diseases at bay, to a great extent.
Bridging socioeconomic, cultural and gender-based gulfs that still maroon our society is inevitable for the dissolution of disease and its harbingers.
Understanding the nature of disease and the potential for remission in several cases with prompt treatment is paramount.
Kidney transplantation remains a viable option in individuals who are willing to stringently abide by necessary immunosuppression protocols and close follow up that is one of the cornerstones of transplant kidney survival. With dissemination of information and education regarding donor health and safety, living donor kidney donation is on the rise. The growing awareness and acceptance for deceased donor kidney donation has also enhanced greater donor availability and brought down transplant waiting times.
Despite the rising challenges looming on the firmament of kidney health and well-being, sound practices and informed treatment decisions can tame this malady at the very start. Let us, together, resolve to preserve our kidneys and step into brighter, healthier tomorrows.
References:
Vivek Kumar, Ashok Kumar Yadav, Jasmine Sethi, Arpita Ghosh, Manisha Sahay, Narayan Prasad et al. The Indian Chronic Kidney Disease (ICKD) study: baseline characteristics, Clinical Kidney Journal, Volume 15, Issue 1, January 2022: 60-69
Singh AK, Farag YM, Mittal BV, Subramanian KK, Reddy SR, Acharya VN. et al. Epidemiology and risk factors of chronic kidney disease in India – results from the SEEK (Screening and Early Evaluation of Kidney Disease) study. BMC Nephrol. 2013 May 28;14:114.
(This article is authored by Dr Fousiya Yoonus, Associate Consultant, Nephrology, KIMSHEALTH, Trivandrum)
Total Wellness is now just a click away.
Follow us on
window.addEventListener('load', (event) => {
// $(document).ready(function(){
$('#commentbtn').on("click",function(){
(function(d, s, id) { var js, fjs = d.getElementsByTagName(s)[0]; if (d.getElementById(id)) return; js = d.createElement(s); js.id = id; js.src = "//connect.facebook.net/en_US/sdk.js#xfbml=1&version=v2.3"; fjs.parentNode.insertBefore(js, fjs);}(document, 'script', 'facebook-jssdk'));
$(".cmntbox").toggle();
});
// });
});