WORLD
Coast Guard: Reported California shark attack prompts search for missing swimmer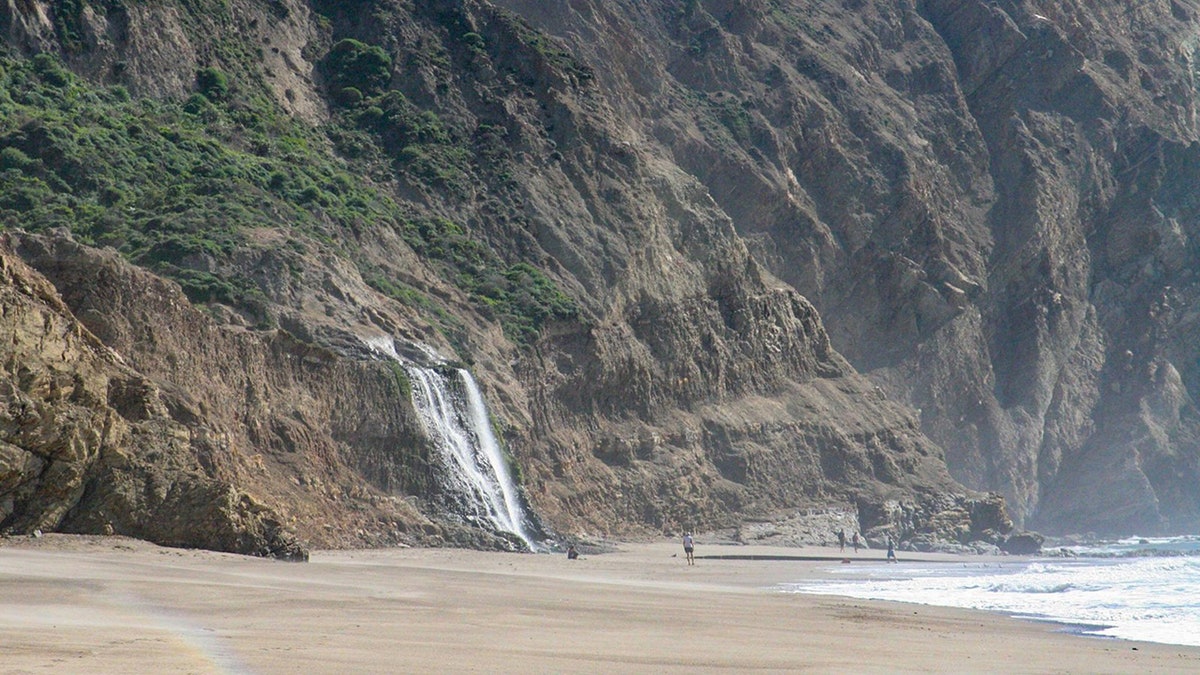 The U.S. Coast Guard is among the agencies searching Monday for a missing swimmer off a beach in California following a reported shark attack near San Francisco. 
Coast Guard San Francisco Public Information Officer Grace Patton told Fox News Digital a witness had informed authorities Sunday about the alleged incident in the Wildcat Beach area of the Point Reyes National Seashore. 
"It was reported as a shark attack – we have not confirmed that," she said Monday. 
The National Park Service said Sunday that "Point Reyes National Seashore, with support from cooperating agencies, has an active search and rescue in the Wildcat Beach area" after a person was "reported missing in the water." 
SHARK BITES SOUTH CAROLINA SURFER'S FACE AT POPULAR FLORIDA BEACH, OFFICIALS SAY 
"The search continues for a missing person last seen in the water at Wildcat Beach this morning," NPS later said Sunday afternoon. "On scene are personnel from NPS, Marin County/ Stinson Beach Fire, engines and UTVs, Reach 3 medical helicopter and a U.S. Coast Guard helicopter and Cutter." 
Marin County firefighters determined that three men went for a swim when one of them was attacked by a shark, according to CBS San Francisco. 
The other swimmers told first responders that there was a large pool of blood in the water and that they were swimming between 25 and 50 yards from the shoreline, the station added. 
"After searching 21 square nautical miles in ideal search conditions, we've been unsuccessful so far. The intent here is to continue the search," U.S. Coast Guard Lt. Rachel Davis told CBS San Francisco on Sunday. 
MAN PULLED FROM WATER BY FISHING CREW AFTER FALLING NEARLY 40 FEET FROM TANKER INTO BOSTON HARBOR DIES
The missing swimmer, who has not been identified, is believed to be around 50 years old. 
"To my knowledge, yeah, this could be the first fatal shark attack [in the Marin County area]. But we're hopeful that he'll be found," Marin County Fire Department Senior Captain Ben Ghisletta told CBS San Francisco. 
Authorities also said to the station that the three swimmers, including the missing swimmer, were camping with up to 15 others at an area near the beach. 
"Wildcat Beach is a 2.9-miles-long beach deep within the Phillip Burton Wilderness in the southern part of the national seashore," the National Park Service says on its website. 
CLICK HERE TO GET THE FOX NEWS APP 
"Hypothermia (the ocean water may be as low as 50°F [10°C]), sneaker waves, and rip currents are just a few beach hazards of which visitors should be aware while visiting Point Reyes Beaches," the site adds.