COVID-19
Covid-19 Cases In Delhi Dip Below 1,000; Sisodia Blames Centre Of 'Sitting Over' Vaccine Distribution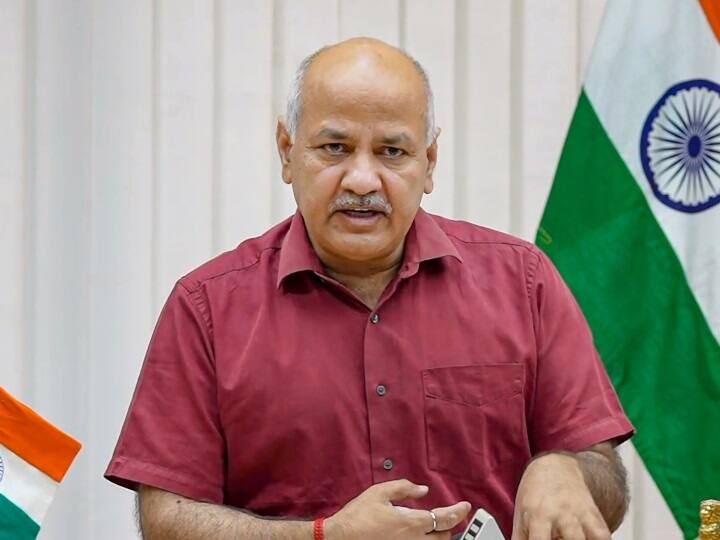 New Delhi: Delhi Deputy Chief Minister Manish Sisodia on Saturday said that inoculation of citizens in the 18-44 age group will begin only after June 10, that too in a limited capacity.
Delhi government will receive 5.5 lakh Covid-19 jabs for beneficiaries in the 18-44 age group from the Centre in June, he informed.
ALSO READ | IT Rules Row: Is Twitter Stalling Compliance Despite Strong Response By Centre? | All You Need To Know
Addressing a press conference, Deputy CM Sisodia alleged that the central government was "sitting over" the vaccine distribution system.
He also accused the centre of "mismanagement" and sought to know how private hospitals were getting vaccines while states were being told that there are no stocks.
Against a requirement of 1.84 crore doses to vaccinate 92 lakh people in the 18-44 age group in Delhi, the Centre provided 4.5 lakh doses in April and 3.67 lakh doses in May, he said.
"Now the Centre has informed us that a limited stock of 5.5 lakh doses will be provided, that too after June 10," Sisodia added.
Earlier in the day, Delhi Chief Minister Arvind Kejriwal said that for the first time amid Covid second wave, the national capital has recorded less than 1,000 fresh cases.
He reiterated that if new infections continue to decline, more activities will be allowed to open up in the city.
The process of lifting the lockdown gradually in the capital will begin from Monday, starting with the resumption of construction activities and reopening of factories for a week, Kejriwal had announced on Friday.
The phase-wise unlocking process in Delhi will begin after over a month long lockdown was enforced in view of the second wave of Coronavirus.
"Delhi recorded around 900 cases in the last 24 hours. Cases have come down below 1000 and the infections decline, we will begin unlocking more activities. We want the economic activities to come on track," Kejriwal said on the sidelines of an event.
The Delhi CM visited the government's drive-through Covid-19 vaccination centre at the Chhatrasal Stadium.
"People can come to this centre in a car or on a motorcycle. They are also coming on foot. As soon as we receive vaccines for the 18-44 age group, we will also start this for them," he said.
Earlier, the Delhi government announced that it had floated a global expression of interest (EOI) for procurement of Covid-19 vaccine on an urgent basis. It has invited bidding for procurement of 10 million doses of vaccine. The last date for the same is June 7.
"We have done global tender and are hoping that some company comes. Different governments have done global tendering but the results have not been inspiring. If some company approaches us, it will be good. But what I understand is that world over companies want to talk to the Centre for procurement of vaccines," he told reporters.
The national capital on Saturday reported 956 new cases along with 2380 recoveries and 122 deaths. With this the total caseload reached 14,24,646, total recoveries were at 13,87,538. The cumulative death toll is 24,073 and there are 13,035 active cases.
Meanwhile, Union Health Ministry had reported that more than 22.77 crore vaccine doses (22,77,62,450) have been provided to States/UTs. Of this, the total consumption, including wastages is 20,80,09,397 doses (as per data available at 8 am today).
More than 1.82 crore COVID vaccine doses (1,82,21,403) are still available with the States/UTs to be administered. More than 4 lakh (4,86,180) vaccine doses are in the pipeline and will be received by the States/UTs within the next 3 days, the Health Ministry stated
(With Agency Inputs)