LIFESTYLE
COVID-19 is not a respiratory disease, says study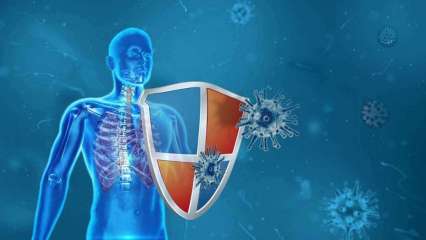 The majority of patients infected with the COVID-19 virus will have mild to moderate respiratory symptoms and will recover without needing any care and professionals. People over 65, as well as those with medical issues including diabetes, cardiovascular disease, chronic respiratory disease, and cancer, are at higher risk of developing serious symptoms.
But a new study claims that COVID-19 is a vascular condition rather than a pulmonary illness, as is often assumed. According to Euronews, the study, sponsored by the University of California-San Diego, could reveal blood clots in some COVID patients as well as other concerns such as "COVID feet," which are not usual indicators of a respiratory problem.
The research, which was published in the journal Circulation Research, demonstrated how the virus targets the arterial or circulatory system. The virus's S protein, which forms the crown, assaults the ACE2 receptor, causing damage to the cells' mitocondrias, which create energy, and consequently the endothelium, which covers the blood artery.
The researcher formulated a pseudo-virus that only included the S protein and no other parts of the virus in order to demonstrate in the lab that this protein is sufficient to induce sickness on its own. This has already been seen, but the exact method and function of the S protein were unknown until recently. According to the researchers, this protein is recreated by all currently known vaccinations.
The vascular problem could be related to the patient's immune response, according to Professor Rafael Manez Mendiluce, chief of intensive care of Bellvitge University Hospital in Spain.
The impacts on the respiratory system are caused by inflammation of the lung vascular tissue.
This, as per scientists, coult explain why some people suffer from strokes or ailments in other body parts because of COVID-19.