CITIES
COVID-19: Maharashtra CM Thackeray appeals to be cautious; Centre orders curbs during festive season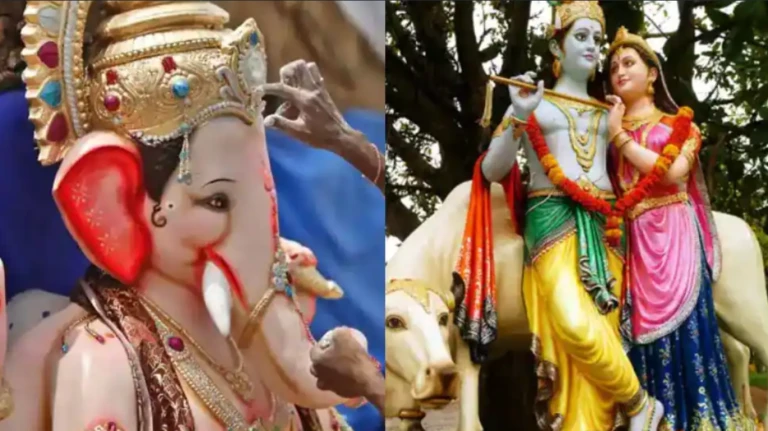 Amid the fear of the possible third wave of coronavirus, the central government, last week, had suggested that local restrictions should be imposed to avoid crowds at the upcoming festivals — Dahihandi and Ganeshotsav (Ganpati festival). 
Union Health Secretary Rajesh Bhushan has given these instructions in a letter to the Chief Secretary. In the wake of rising cases in Maharashtra, the Centre had advised the government to avoid mass gatherings to prevent the spread of COVID-19.
Also Read: COVID-19: Negative RT-PCR test report must for these travellers arriving in Maharashtra
Although the incidence of infection in Maharashtra is declining, the Center has made this suggestion due to the increasing positivity rate and the number of COVID-19 patients in some districts.
Earlier, the state government had issued instructions in this regard. Now the central health department has also said that care needs to be taken in these festivals.
With the festival of #DahiHandi and #Ganeshotsav just round the corner in Maharashtra, the Centre has advised the state government to consider imposing local restrictions on mass events and public gatherings during the celebrations to prevent the spread of #COVID19.

— All India Radio News (@airnewsalerts) August 29, 2021
A day later, the Maharashtra Chief Minister Uddhav Thackeray on Saturday, August 28, appealed to the citizens to be cautious and not let their guards down against the virus during the upcoming festive season.
In a public appeal, Thackeray sought cooperation from political and social groups as well as all spheres of society as COVID-19 continued to hang over everyone's heads like the sword of Damocles.
Maharashtra and the country have succeeded in preventing the infection. Therefore, it is important to emphasize on the test-track-treatment as well as to see that all COVID-related protocols are strictly followed, Thackeray added.
The state government has already banned the celebration of Dahihandi. However, BJP MLA Ram Kadam has announced that he will hold a Dahihandi festival no matter what happens. Following him, MNS has also announced to hold Dahi Handi celebrations.
Indian Council of Medical Research (ICMR) previously expressed fears that the festival could become a super-spreader as the threat of coronavirus is not over yet. A new strain of the virus is on the rise in Maharashtra and some other states. Therefore, it is necessary to take care of this, said the letter from the Central Health Department.
The state is going to celebrate two of its popular festivities, the Dahi Handi festival on 30 August and Ganpati Utsav on 10 September.
Also Read: 18 people from Mankhurd-based children's home test positive for COVID-19