COVID-19
Covid-19: Maharashtra, Kerala Rule Out Lockdown Amid Rising Cases Of Infection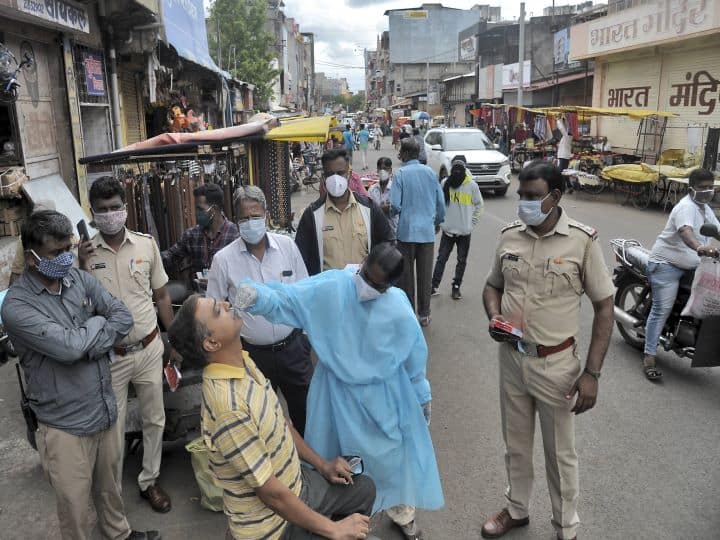 Mumbai: Even as the overall coronavirus situation has shown improvements, Kerala and Maharasthra continue to report maximum number of cases on a daily basis offering little respite. Addressing concerns of a lockdown in Maharasthra, health minister Rajesh Tope ruled out reinstating lockdown in Maharashtra in the coming days.
Maharashtra contributed 4,313 cases and 92 fatalities to the country's daily count. There are now 50,466 active coronavirus cases in Maharashtra and the state's case recovery rate stands at 97.04 per cent while the fatality rate is 2.12 per cent. "There is no possibility of fresh lockdown in the near future. I appeal to people to avoid crowding while celebrating the Ganesh festival. The celebration should be simple," the health minister told reporters.
ALSO READ: Even Third Wave Will Be Over: SC Slams Centre Over Delay In Framing Covid Relief Guidelines
"The government has been issuing various guidelines, and they should be followed all the time," he added.
On the other hand, sharing concerns over laxity in Covid-19 protocols in rural areas, Maharashtra Deputy Chief Minister Ajit Pawar on Friday urged citizens not to put the state government in a position where it has to shut everything in the event of a third wave of the pandemic.
Pawar said the Centre has already cautioned all the states, citing that Kerala and Maharashtra have been reporting the highest number of cases.
Meanwhile, Kerala CM Pinarayi Vijayan also ruled out a complete lockdown in the state citing that it may lead to a huge crisis for the economy and livelihoods. "No one supports measures like statewide lockdown. This will create a huge crisis for the economy and livelihoods. Expert opinion is that we need to build social immunity and move back to normal. Caution should not be compromised at all," CM Vijayan said while addressing local body officials, according to news agency.
The CM informed that neighbourhood monitoring committees would be set up for Covid-19 prevention comprising government officials, local volunteers and residence associations
Kerala continues to register a steep rise in infections daily and reported 29,322 new cases and 131 deaths as on Friday.
(With inputs from PTI)