HEALTH & FITNESS
Cutting Edge Technologies For People With Coronary Artery Disease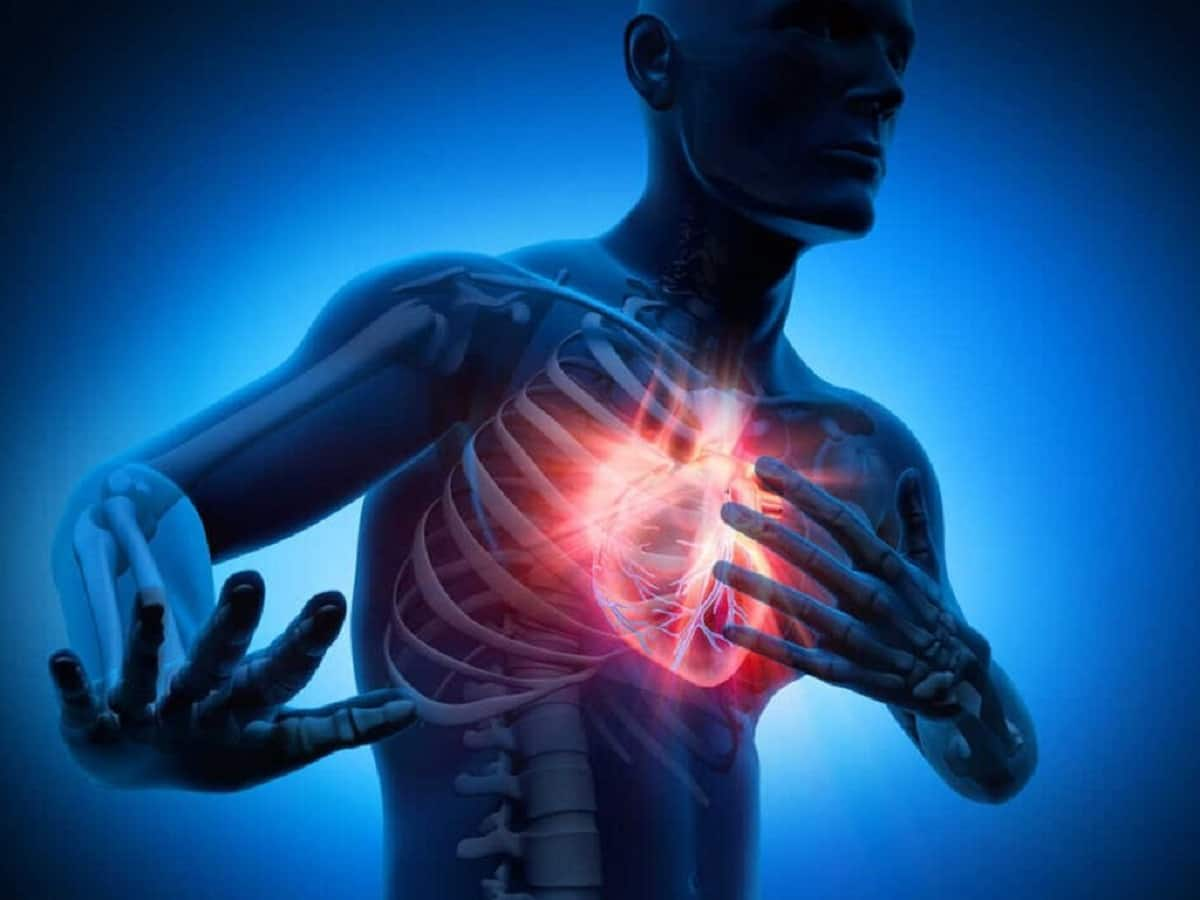 Innovative technology like OCT and IVUS (intravascular ultrasound) signi cantly enhances the doctor's decision-making in the real-world practice of PCI.
Adarsh, a 40-year-old man, had a mini-stroke in 2017 as he felt numbness on one side of his body. However, the numbness lasted only for a few minutes. Post-intervention and suggestions he underwent some major tests like heart rhythm monitoring and CT angiography (CTA). The reports suggested that Adrash had a blood clot in the artery that disrupted the blood supply to the brain and caused a stroke. Since it was diagnosed at a very initial stage, it was treatable through medication. A few years later, when he was returning from work and by the time he reached the second floor of his building, he felt breathless and had chest discomfort. He somehow managed to reach home and sat down in his living room. He had a glass of water and thought some rest would make him feel better but the moment he tried walking toward his room, he collapsed.
OCT technology to the rescue
His family immediately took him to the hospital where after a thorough examination and investigations, it was diagnosed that he has suffered from a heart attack. The doctors then performed a coronary angiography and found that one of the crucial arteries which supply blood to the heart had narrowed due to a blood clot. With the help of OCT technology which captures high-resolution images inside the arteries, it was detected that the blood clot was due to a tear in the artery of the heart a condition called spontaneous dissection of coronary artery (SCAD). The cardiologist immediately performed a procedure called Percutaneous Coronary Intervention (PCI) and inserted a stent to keep the artery open so that oxygen-rich blood flows easily to the heart. A post procedure OCT was carried out again to confirm a coverage of the SCAD. The post procedure course was uneventful, and Adarsh was soon discharged after just one day's stay with instructions and medications.
Advanced imaging tech essential in CVD treatment
This is one incident, but there are many such examples of how these cutting-edge imaging technologies like OCT have enhanced the treatment of cardiovascular conditions. Coronary artery disease is the most common heart condition among cardiovascular diseases (CVDs) and a major cause of mortality and morbidity in India. According to global burden of disease study estimates, nearly 24.8% of all deaths in India are attributable to CVD. While CVD is still a major concern in India, technological advances have significantly played a vital role in saving many lives.
Treatment options for coronary artery disease
There are multiple ways to treat coronary artery disease (CAD). However, coronary angioplasty or PCI is the most familiar and recognised form of treatment. Coronary angioplasty is a procedure that squashes the fatty deposits on the walls of the coronary artery to make way for the blood to flow. This process involves identifying a blockage in a vessel and then opening the blockage with stent placement. Earlier, for decades, PCI has mostly been guided through coronary angiography (CAG), which is still used as a standard procedure to diagnose coronary artery disease but, CAG has several drawbacks.
Angiography cannot confirm the severity of the condition, does not provide adequate information about plaque, and does not provide accurate lumen sizing. Innovative technology like OCT and IVUS (intravascular ultrasound) signi cantly enhances the doctor's decision-making in the real-world practice of PCI. It provides automated and accurate measurements to help guide stent selection, placement, and deployment. It also helps to identify post complications and helps to optimize PCI results in the best possible manner.
The last word
The heart is one of the body's most important and intense working organ. Though there are many ways to treat heart diseases and continuous technological advancements have helped improve outcomes, but it is also important to adapt a healthy lifestyle if you want to prevent a heart attack from recurring. No matter where your recovery stands post PCI procedure, you need to focus on making healthy lifestyle choices to better support heart health. A small change in lifestyle including diet, regular exercise and rectification of risk factors can though make a huge difference in prevention and outcomes amongst patients with CAD.
(This article is authored by Dr Hemant Madan, Senior Consultant & Director, Cardiology, Narayana Superspeciality Hospital, Gurugram & Dharamshila Narayana Superspeciality Hospital, Delhi)
Total Wellness is now just a click away.
Follow us on
window.addEventListener('load', (event) => {
// $(document).ready(function(){
$('#commentbtn').on("click",function(){
(function(d, s, id) { var js, fjs = d.getElementsByTagName(s)[0]; if (d.getElementById(id)) return; js = d.createElement(s); js.id = id; js.src = "//connect.facebook.net/en_US/sdk.js#xfbml=1&version=v2.3"; fjs.parentNode.insertBefore(js, fjs);}(document, 'script', 'facebook-jssdk'));
$(".cmntbox").toggle();
});
// });
});