LATEST
Lithium explorers set to deliver a maiden this year on the ASX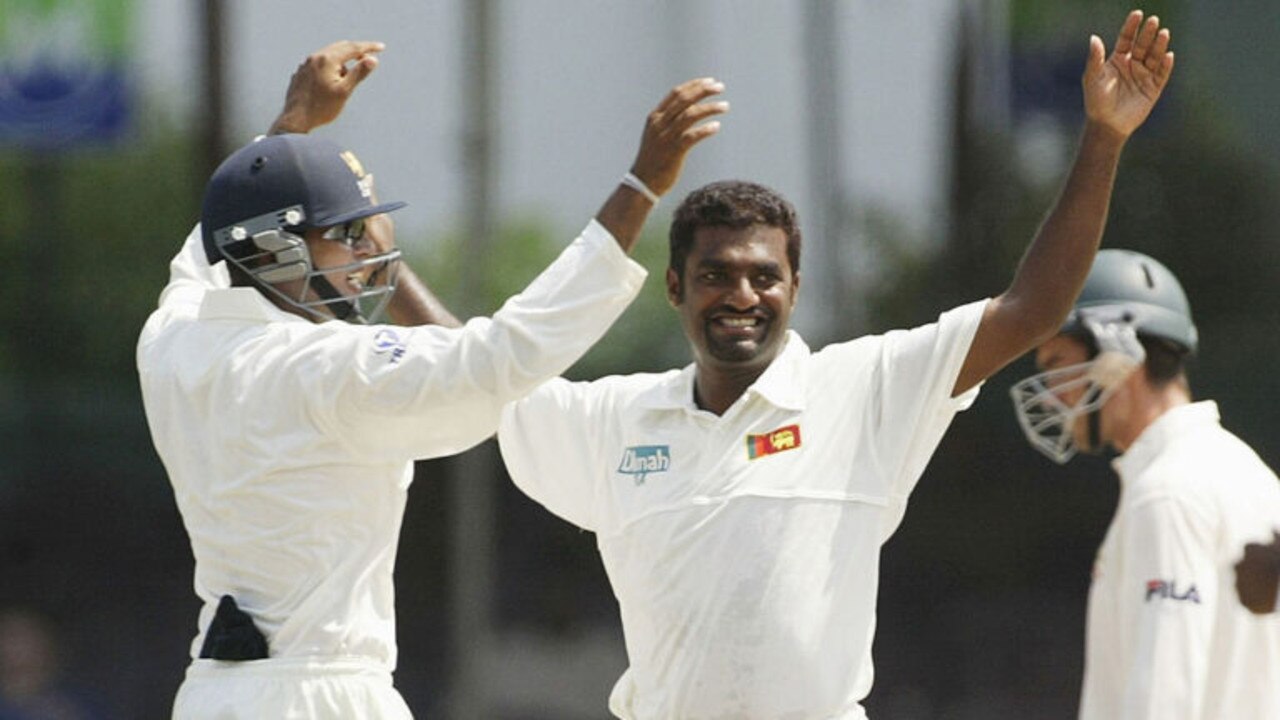 Maiden is a word with so many positive connotations, none more so than the cricketing experience of bowling down six straight deliveries of hot fire while a terrified batsman prods, pads and ducks out of the way without a run scored.
Maiden mineral resources can be similarly exhilarating.
Those are the magical moments when the hard work of identifying a target, drilling it out, finding the good stuff – and enough of it to work economically – take shape in one important number.
Read Next
---
For the latest mining news, sign up here for free Stockhead daily newsletters
---
There are several components to developing a mineral resource, which in Australia have to be completed to the standards and rules outlined in the 2012 update of the Joint Ore Reserves Committee (JORC) Code.
While drill results and geophysics can be used to make a mineral discovery, only once a resource has been announced or is likely to be announced do companies really use the term "deposit" when referring to their projects.
Finding a fair maiden
A maiden resource estimate is the first time a resource has been announced, or at least the first time it has been compiled to modern standards.
And it has to stack up. A resource is calculated at a particular commodity price, with parameters placed around it to show the metal contained within it can, at least theoretically, be extracted economically.
Drilling down even further, there are three confidence levels of resources, based on how wide the spacing is between drilling results. "Inferred" resources are the lowest confidence level, with "indicated" and then "measured" above them.
Indicated and measured resources are considered to have a high enough drill density that there is a strong probability the resources claimed will match up in a mining scenario.
---
MORE FROM STOCKHEAD: Patriot's outrageous lithium hit | Mincor chases 300pc nickel production lift | Why natural hydrogen's good as gold
---
These can then be used to calculate a project's ore reserves, suitable for use in definitive or bankable feasibility studies.
Maiden resource estimates can be key, make or break moments for ASX-listed explorers. They can meet or exceed expectations, putting junior companies on the fast-track to a major rerate.
Or they can undershoot and disappoint investors, hurting a project's prospects of success or sending companies who have built a fanbase on the apparent strength of their drilling results back to the drawing board entirely.
It's like becoming a real boy.
Here at Stockhead we've pared through hundreds of ASX-listed explorers to identify those expected to enjoy their Pinocchio moment in 2023.
And in our first examination we're starting with the ASX small cap market's hottest commodity, lithium.
Here are nine lithium plays expected to bowl a maiden (resource estimate) in 2023.
WINSOME RESOURCES (ASX:WR1)
Led by former Altura Mining GM Chris Evans, Winsome is hot on the trail of a big lithium pegmatite discovery in Quebec's James Bay region, where the $300 million capped explorer appeared to hit paydirt last year at its Cancet project.
Located to the north of Allkem's 40Mt James Bay deposit, Nemaska's 55Mt Whabouchi (both ~1.4 per cent Li2O) and Critical Elements' 37Mt Rose (0.94 per cent Li2O), Winsome caused a stir almost immediately after beginning exploration last year with grades of up to 5.6 per cent Li2O in its first drilling program in June.
Assays from the nearby Adina discovery have been impressive as well, with a recent intercept of 1.34 per cent Li2O over 107.6m prompting WR1 to ratchet up a drilling program this year from 5000m to 20,000m.
Drilling is also ongoing at Cancet with plans to formulate a resource over the coming months through the first half of 2023.
It's certainly one of the most anticipated resource announcements on the ASX this year. Winsome's share price is up almost 500 per cent since its spin-off from MetalsTech (ASX:MTC) in late 2021, and over 100 per cent over the past month.
---
Visit Stockhead, where ASX small caps are big deals
---
LITHIUM ENERGY (ASX:LEL)
Lithium Energy is understood to be working towards a first-half maiden resource at its Solaroz project in Argentina's Lithium Triangle.
The $50 million capped junior could not be better located.
It's based directly next to $10 billion ASX lithium giant Allkem's (ASX:AKE) Olaroz concession in Argentina's Lithium Triangle, home to some of the world's largest brine-based lithium deposits.
LEL is sinking 10 holes at Solaroz on the Salar de Olaroz Basin, where it boasts 12,000 hectares of prospective lithium ground and an exploration target of 1.5-8.7Mt of lithium carbonate equivalent at concentrations of between 500mg/L and 700mg/L.
It is already three holes into the 5000m program, hitting lithium concentrations of more than 400mg/L in its first hole, prior to hitting its intended target zone, eventually returning cumulative intersections of up to 235m of lithium brine mineralisation on the Mario Angel concession at up to 55mg/L Li, with positive flow rates and mg/L ratio.
Drilling at the Chico V and Chico 1 concessions have also returned evidence of conductive brines.
The initial resource is expected to be compiled after the program and is likely to largely be in the inferred category, with follow up drilling to improve LEL's confidence in the resource.
ASKARI METALS (ASX:AS2)
Askari Metals launched as a NSW copper play a couple of years ago, but has been moving aggressively to establish a resource at its Uis lithium project in Namibia since its acquisition in October last year.
Led by executive director Gino D'Anna and also boasting Winsome's Chris Evans as its technical director of lithium, Uis has the advantage of being located right next to existing infrastructure, surrounding London-listed AfriTin Mining's operating Uis tin, lithium and tantalum mine.
That contains a resource of 71.54Mt at 0.63 per cent Li2O, 0.134 per cent Sn and 85ppm Ta. When it acquired the project, Askari had identified 80 pegmatites including evidence of altered spodumene, historic workings mined for tin and semiprecious stone, and lithium rock chips of up to 3.1 per cent.
The next part of a 10,000m RC drilling program is set to start in February after a first phase program wrapped up in December, drilling 3017m across 59 holes.
Askari is also planning a gold resource this year at its Burracoppin project in regional WA.
PATRIOT BATTERY METALS (ASX:PMT)
Chaired by legendary former Pilbara Minerals (ASX:PLS) boss Ken Brinsden, this one already piqued the interest of investors before the drill results started rolling in.
Listed initially only in Canada, PMT has made the move to the Australian bourse to tap an investor market with lithium at the forefront of its collective hive mind.
And since then it has not disappointed, with a ridiculous strike of 156.9m at 2.12 per cent Li2O (176.4m to 333.4m), including 25m at 5.04 per cent Li2O or 5m at 6.36 per cent Li2O in its CV5 pegmatite showing why investors should sit up and take notice.
"It is hard to find words to adequately describe the impressive nature of the lithium mineralisation in drill hole CV22-083," Darren Smith, PMT's vice president of exploration, said.
"Visual estimates of spodumene abundance may give you a sense, but assays are the true measure and have certainly astounded with this hole."
It followed up with a hit on Monday (AEST) of 52.2m at a rambunctious 3.34 per cent Li2O, including 15m at 5.1 per cent Li2O. By way of comparison, the highest grade hard rock mine in the world, Greenbushes in WA's South West, carries a reserve grade of around 2 per cent Li2O, though deposits are rarely as impressive as their strongest hits.
A maiden resource for its Corvette discovery in Canada's James Bay region is due in the first quarter of 2023. There's a lot of pressure to deliver as well, those hits have the company up an incredible 116 per cent year to date, trading at a producer level market cap of CAD$1.31 billion.
---
Knowledge is power. Learn what you need to know with Stockhead's primers.
---
GREENWING RESOURCES (ASX:GW1)
Greenwing Resources already boasts a battery metals resource in the Graphmada Mining Complex in Madgascar, where it holds a major deposit of graphite.
But it lit up the market in September last year with a placement to Chinese EV manufacturer Nio.
Nio placed $12m with Greenwing at a 124 per cent premium in September last year, with the New York listed giant also claiming offtake rights and a call option to acquire between 20-40 per cent of its San Jorge Lithium Project in Argentina's lithium triangle.
The EV makers are so desperate to get the fingers in as many pies as they can the deal was made before San Jorge even had a resource.
"These global automakers have ambitious targets to deliver into over the next few years," Greenwing boss Peter Wright told Stockhead's Reuben Adams last year.
"Their businesses are largely redundant without raw materials supply."
One of the commitments of the deal? Greenwing has committed to compile a JORC 2012 compliant resource by December 31 this year.
GW1's maiden drilling program will target the western margins of the San Francisco salar.
Three diamond holes have been planned to the bedrock depth, estimated to be around 400m, in aim of confirming the lithium concentration of the 2800 hectare salar and providing initial info on host lithologies (rock types).
Should positive results arrive a drilling program would be planned to follow up on a resource grid, with brine samples taken for processing and direct lithium extraction pathway evaluations.
AZURE MINERALS (ASX:AZS)
Chilean lithium giant Sociedad Quimica y Minera de Chile, or SQM, has played its cards close to its chest since stepping into WA's lithium scene via its purchase of half of the Mt Holland lithium deposit in 2017.
But after scouring investments across the state it settled on Mark Creasy backed Azure Minerals (ASX:AZS), tipping an initial $4.2m and up to $20m once certain conditions are satisfied to take a 19.99 per cent stake in the junior explorer.
Azure partnered with Creasy's private investment vehicle the Creasy Group in a 60-40 JV to explore and develop the Andover nickel sulphide deposit, where a resource containing 51,700t of nickel metal, 21,700t of copper and 2290t of cobalt was defined last year.
But since identifying lithium bearing pegmatites at Andover, located near Port Hedland in WA's rich Pilbara region -which is home to PLS and MinRes/Albemarle's massive Pilgangoora and Wodgina mines – Azure has stepped up another level.
Sampling across the project has returned high grades, with 20 of 109 recently assays rock samples from Andover returning grades in excess of 3.5 per cent Li2O, the highest 4.87 per cent.
MD Tony Rovira says the project has the potential to host "substantial lithium resources".
"It is particularly pleasing to see these types of results given the recent announcement that global mining and chemical company SQM would invest $20 million to take a 19.99 per cent stake in Azure, which is not only an endorsement of our strategy and the prospectivity of our projects, but also gives us the financial firepower to aggressively tackle this opportunity," he said.
"Work completed by our dedicated lithium exploration team has built a strong foundation for future growth, with high grade lithium identified in multiple pegmatites along a strike length of approximately 5km, within the now defined 9km-long extent of the Andover pegmatite swarm.
"Several hundred pegmatite bodies remain to be sampled and mapped within the project area, and this work will continue in parallel with upcoming diamond and RC drilling programs."
CYGNUS GOLD (ASX:CY5)
Don't let the name fool you, the new iteration of Cygnus Gold is absolutely a Canadian lithium play, another Quebecois stock whose Pontax project triangulates the major regional resources at James Bay, Whabouchi and Rose.
The company, which will welcome experienced resources executive David Southam as its managing director in the coming months and boasts Raymond Shorrocks and Michael Naylor of Bellevue Gold (ASX:BGL) renown on its board, recently hit rock chip results of 3.3 per cent Li2O 80m southwest of the Pontax Central target, extending its strike to 700m.
It's open in all directions, with the adjacent Pontax North target returning rock chips of 2.5 per cent, 1.4 per cent and 1.3 per cent Li2O, demonstrating the potential to replicate Pontax Central, where drilling has already doubled defined mineralisation to a depth of 230m.
A resource is set of mid-2023, with a 10,000m drill program ongoing and two extra rigs due on site this month to add to a first rig to focus on step out drilling and new discoveries.
"The ground and being in Quebec, which is really encouraging exploration and production of lithium to be a lithium powerhouse in Canada, is another reason," Southam said on why he got involved in Cygnus after leaving a high profile post as the MD of nickel miner Mincor Resources (ASX:MCR).
"It's got lithium spodumene intersections of high grade already in the area and for me, having been around resources for 30 years, it's got those critical elements where there's a fairly simple strategy that you can put together to build this company up in a relatively quick time."
CRITICAL RESOURCES (ASX:CRR)
Critical Resources is up 27.5 per cent year-to-date, as it progresses exploration at the Mavis Lake asset in Ontario, near the port of Thunder Bay.
The region has been overshadowed by the James Bay and Abitibi regions of Quebec, where the most advanced lithium prospects in Canada are centred.
But along with Green Technology Metals (ASX:GT1) and new entrant Battery Age Minerals (ASX:BM8) getting involved, a new Australian-flavoured lithium ecosystem is developing just down the road from major North American auto hubs Windsor and Detroit.
CRR drilled over 19,500m at Mavis Lake in 2022 having completed the acquisition early last year, commencing drilling in April.
Another 20,000m is due to be completed this year, with a maiden resource likely either this quarter or later in the year.
Under new MD Alex Cheeseman, CRR is moving fast.
Along with high grade assays including hits of up to 4.32 per cent Li2O, CRR has already started metallurgical test work, a key step to determine the processing characteristics of converting a specific lithium ore into spodumene concentrate.
In support of a future scoping study, a first concentrate was produced from Mavis Lake core by SGS Canada, from samples with a representative head grade of 1.2 per cent Li2O.
The first con was produced by simple heavy liquid separation followed by magnetic separation, with assays to determine concentrate grade and recovery and yield estimates due in March.
DISCOVERY ALASKA (ASX:DAF)
Penny stock Discovery Alaska is an under-the-radar name in lithium circles, with a market cap of just $5 million.
This one remains earlier stage and more speculative than the bulk of the companies on this list, and unlike others, no definitive time frame for a maiden resource has been given.
But it does have a big name on its board in Jerko Zuvela, head of the next ASX-listed lithium producer Argosy Minerals (ASX:AGY).
Recent sampling of initial priority drill holes from an historical core resampling program at the Coal Creek prospect in its Chulitna project have returned significant but low-grade lithium mineralisation.
The company says it remains open at depth and along strike, basing its initial assessments off 46 historic drillholes and over 5000m of Coal Creek core stored at the Geological Materials Centre in Anchorage.
"The company is excited with the first stage laboratory analysis results confirming significant broad zones of lithium mineralisation at our Coal Creek prospect, with potential for strike and depth extensions. These initial results provide encouragement for continued exploration works," Zuvela said in October.
"We look forward to realising the lithium potential and advancing works toward delineating a maiden JORC resource at our Coal Creek prospect, strategically located close to the major Parks Highway and the State-owned Alaska railroad."
Super Over
There are a handful of explorers who already have small lithium resources and are aiming to define new ones this year, either to expand existing hubs or open up new ones.
They include the aforementioned GT1, which made the first new discovery at its Seymour project in Ontario (9.9Mt at 1.04 per cent Li2O) late last year. It is preparing a maiden resource this quarter at the nearby Root deposit, where it struck ultra-high grades above 4 per cent in some drill core last year.
Over in WA, David Flanagan's Red Dirt Metals (ASX:RDT) is well into development assessments for its quickly delineated Mt Ida lithium project in the state's Eastern Goldfields.
But it is pushing hard to define another deposit of potential "global significance" at its pegmatite abundant Yinnetharra project in the Mid West, where a 90,000m drill program is planned this year and initial assays at the M1 pegmatite have included solid hits such as 55.6m at 1.12 per cent Li2O from 94m.
This series is intended to be a moving feast. If we've missed anyone get in touch and let us know at josh.chiat@stockhead.com.au.
This content first appeared on stockhead.com.au
At Stockhead, we tell it like it is. While Lithium Energy and Azure Minerals are Stockhead advertisers, it did not sponsor this article.
SUBSCRIBE
Get the latest Stockhead news delivered free to your inbox. Click here
Read Next