WORLD
Damian Lillard traded to Bucks in blockbuster three-team deal with Suns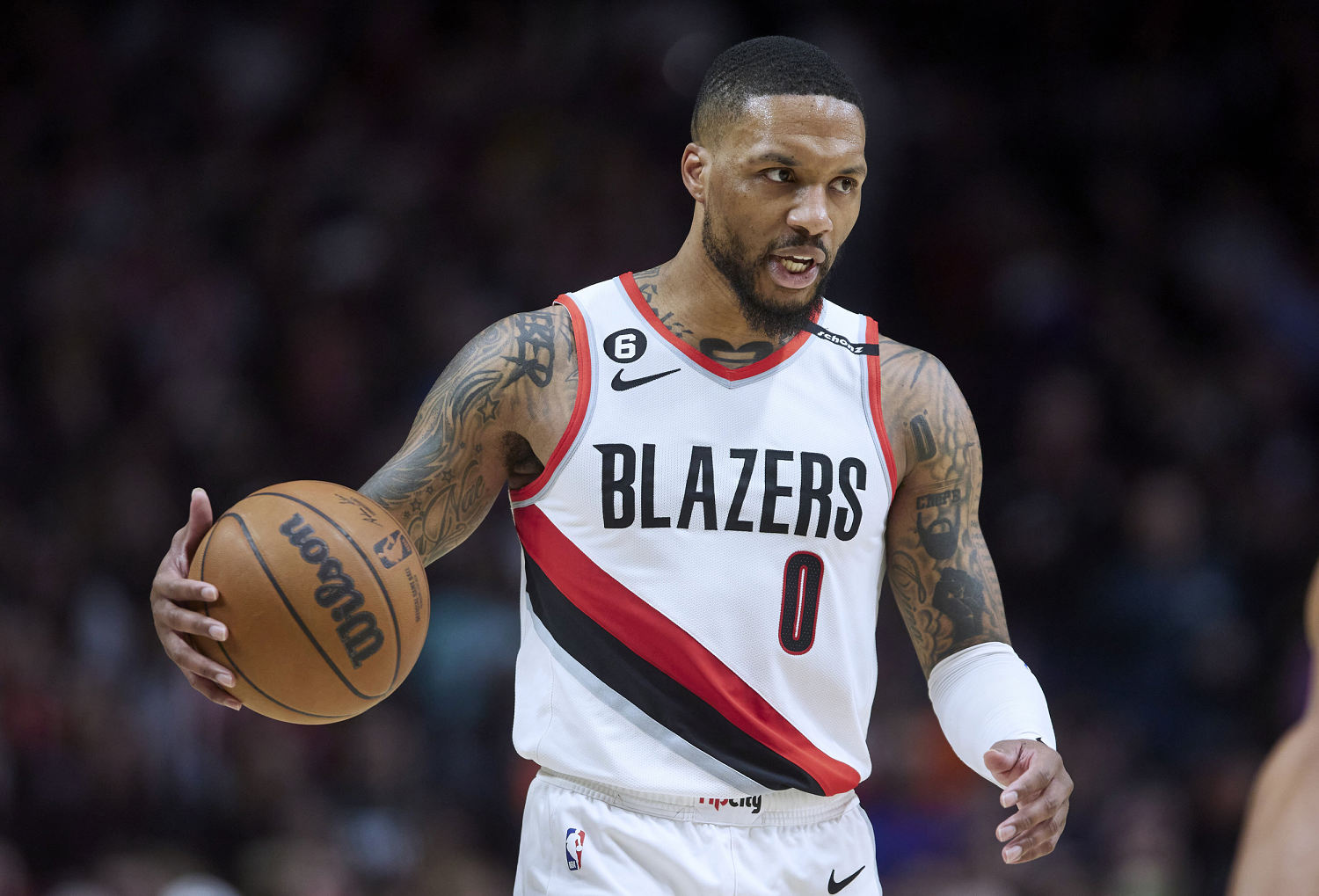 The Milwaukee Bucks heard Giannis Antetokounmpo's comments and answered with a blockbuster move.
All-NBA guard Damian Lillard is headed to Milwaukee to team up with Antetokounmpo as part of a three-team trade that will see Deandre Ayton and Jrue Holiday head to Portland and Jusuf Nurkic and others going to Phoenix. The trade was broken by ESPN's Adrian Wojnarowski and Shams Charania of The Athletic and since has been confirmed by multiple sources.
The trade breaks down this way:
Milwaukee receives: Damian Lillard
Portland receives: Jrue Holiday, Deandre Ayton, Toumani Camara, Bucks 2029 first-round pick, and two pick swaps from the Bucks
Phoenix receives: Jusuf Nurkic, Nassir Little, Keyon Johnson, Grayson Allen
This is a star move by the Bucks, getting Antetokounmpo a big-name running mate that TNT's Chris Hanes reports the Greek Freak wanted to play with.
In a Fresno barbershop called Phase II a few months ago, Giannis Antetokounmpo was asked of the one player he would like to play with. His response was Damian Lillard.

— Chris Haynes (@ChrisBHaynes) September 27, 2023
This is a win for the Bucks, not just because of Lillard for Holiday — that trade off is a lot closer than some fans think — but because it puts pressure on Antetokounmpo to sign a max extension to stay in Milwaukee next summer. He said he wanted to see a commitment
from the organization, well, here it is.
Lillard had pushed a Miami-or-bust trade scenario, but at the heart of his request to leave the only team he had ever known in Portland was to go somewhere with a chance to contend. He has that now next to a top-three player on the planet. That likely is enough to keep Lillard and Antetokounmpo happy for a few years. It should be noted that one of the top assistants on Bucks' rookie coach Adrian Griffin's staff is Terry Stotts, the long-time Trail Blazers coach.
The casuals won't be addressed but the trailblazers fans and city of Portland that I love truly will be … and they will be addressed truthfully. Stay tuned

Excited for my next chapter! @Bucks 🎟️

— Damian Lillard (@Dame_Lillard) September 27, 2023
However, losing Holiday and replacing him with Lillard will be a blow to the Bucks' stout defense. That is going to put a lot more pressure on Brook Lopez (and the Bucks' coaching staff) to cover up that loss.
Holiday had said recently he hoped to sign an extension with Milwaukee and retire there, this has to be a blow to him. While Holiday would be a great mentor for Scoot Henderson, expect the Trail Blazers to flip him quickly (and certainly by the NBA trade deadline) to another team — and there will be a long line for Holiday's services, starting with the 76ers (who reportedly are interested), Heat and Clippers. From Portland's perspective, Holiday will be easier to flip in a trade than Tyler Herro would have been from the Heat in that rumored trade.
The Suns have their stars — Kevin Durant, Devin Booker, Bradley Beal — what they needed was depth, and this trade brings them a solid rotation player in Allen, and two guys trying to reach that level in Little and Johnson, players who will get their chance now. Nurkic is unquestionably a downgrade from Deandre Ayton, but when healthy he is a big body defender in the paint who can play drop coverage, and he shot 36.1% from 3 last season. Nurkic is an innings eater who will help in the regular season.
Ayton had been frustrated about the number of touches he got and his place in the pecking order of the Suns' offense in the past, issues that would have been worse this season when he was the fourth option. How well he fits in Portland with a young team will be interesting to watch.