WORLD
Dave Portnoy torches WaPo for running 'hit piece' after calling out reporter: They were 'caught lying'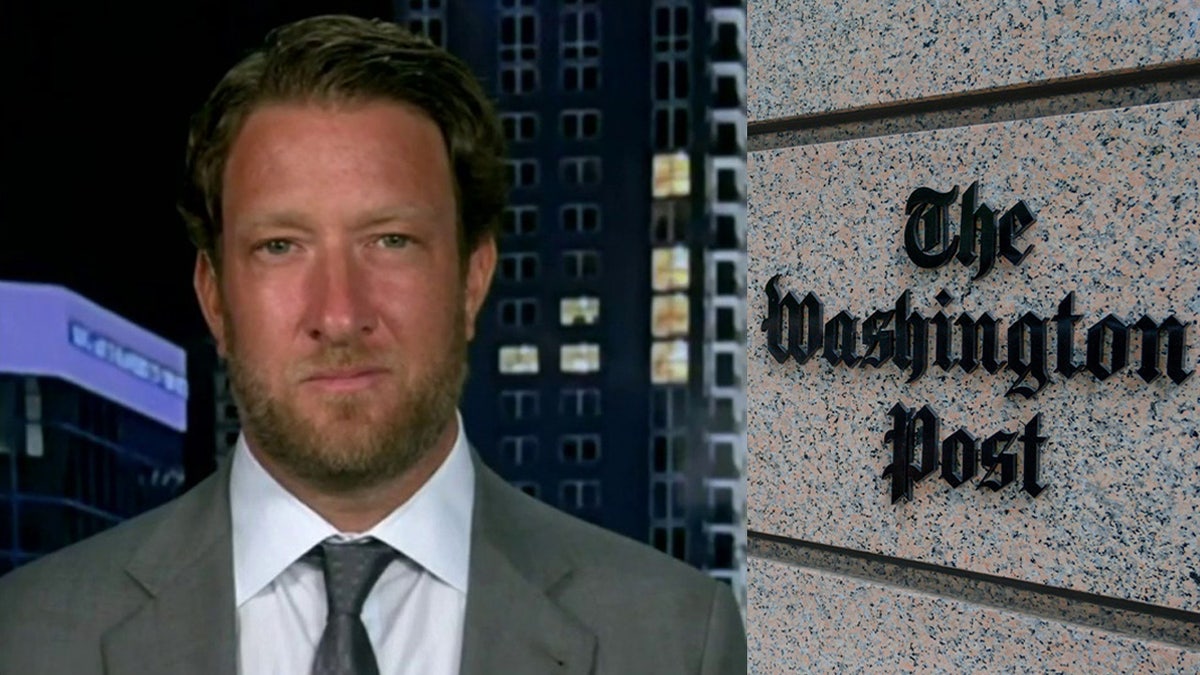 Barstool Sports founder Dave Portnoy took a flamethrower to The Washington Post Friday for running a "hit piece" about him after his fiery exchange with their reporter went viral. 
On Wednesday, Portnoy posted the lengthy exchange he had with Post food reporter Emily Heil, who allegedly sent inquiries to business partners of his One Bite Pizza Festival to press them on whether they had any concern about Portnoy's "history of misogynistic comments and other problematic behavior." Heil acknowledged that what she wrote was purposefully "pointed" "because I really did want to get them to respond."
The next day, The Post was set to interview Portnoy in the morning but then asked him if he could reschedule for the evening, which he refused. 
On Friday, the paper published its story with the headline "Pizzerias navigate buzz, backlash around Dave Portnoy's pizza festival," writing that one pizzeria in particular was "quickly accused of supporting a man who has been accused of sexual misconduct and has a history of using racist, misogynist and homophobic language that he has defended as jokes."
DAVE PORTNOY'S PHONE CALL WITH WASHINGTON POST REPORTER GOES VIRAL AS HE CALLS OUT COMING 'HIT PIECE'
The Post even referenced the viral phone call Portnoy previously posted. 
"In a brief phone call with The Post, he said, 'I have been hit with the same things over and over, and they are so wildly out of context,'" The Post wrote in reference to what was said in Portnoy's viral recording.
"Since the One Bite Pizza Festival was announced in early August, some influencers, writers and activists have been calling out the pizzerias and sponsors participating in the nearly sold-out event," The Post told readers after listing Portnoy's past comments and reported sexual misconduct allegations he has previously denied. 
PORTNOY BLASTS NEW YORK TIMES REPORTER'S 'HIT PIECE': 'NO INTEREST' IN TELLING THE TRUTH 
The Post later continued, "None of the pizzerias or sponsors contacted by The Post indicated that they were pulling their support. Some said they lent their name and reputation to the event in exchange for publicity or access to the young, social media-savvy audience that Portnoy attracts. And some support Portnoy, whom they see as a champion of small business. His pizza reviews, they say, can increase revenue up to 50 percent. They point out that his Barstool Fund has raised tens of millions of dollars to help restaurants and other small businesses during the pandemic."
"Portnoy agreed to a full-fledged interview, but when The Post asked to reschedule, he declined an alternate time and declined the offer to answer questions in writing," the paper described their back and forth.
The story was co-authored by Heil and fellow Post reporter Tim Carman. 
The Barstool Sports owner took a bite out of The Post's story on social media. 
"It's surreal we live in a country where activist reporters can openly get caught lying and admitting they are creating a false narrative to generate engagement and controversy AND still publish the article," Portnoy reacted.
BARSTOOL'S DAVE PORTNOY FUMES OVER FIRING OF STAFFER OVER RAP LYRIC SLUR: 'I HATE THE DECISION'
Portnoy further mocked The Post for its characterization of their derailed interview. 
"Translation: Dave Portnoy caught us red handed. Our flustered reporter lied again and said she always planned on contacting him to get his side. She then scheduled a meeting. She then cancelled [sic] it till 1 minute before article was due so she could claim she tried to talk him," Portnoy wrote.
Other critics piled on the "Democracy Dies in Darkness" paper.
"The Washington Post is unbelievable. We all saw how this transpired. This sucks for small businesses and for journalism. @JeffBezos you need to put your paper in a time out," author and economic expert Carol Roth called out the paper's billionaire owner.
"It's amazing that we all saw this transpire and they are just whistling through the graveyard. Buried deep in the tweets is the fact @stoolpresidente raised millions for struggling businesses during covid," popular chef Andrew Gruel wrote.
CLICK HERE FOR THE FOX NEWS APP
"The passive voice being used in this thread to describe the Washington Post's own attempt to get sponsors to pull their support of the described event is fascinating," The Federalist editor-in-chief Mollie Hemingway said.
"There was no 'backlash' until WaPo decided there should be," The Spectator Washington editor Amber Athey posted.
For more Culture, Media, Education, Opinion, and channel coverage, visit foxnews.com/media