COVID-19
Disabled And Elderly People To Now Be Administered Covid Vaccine At Home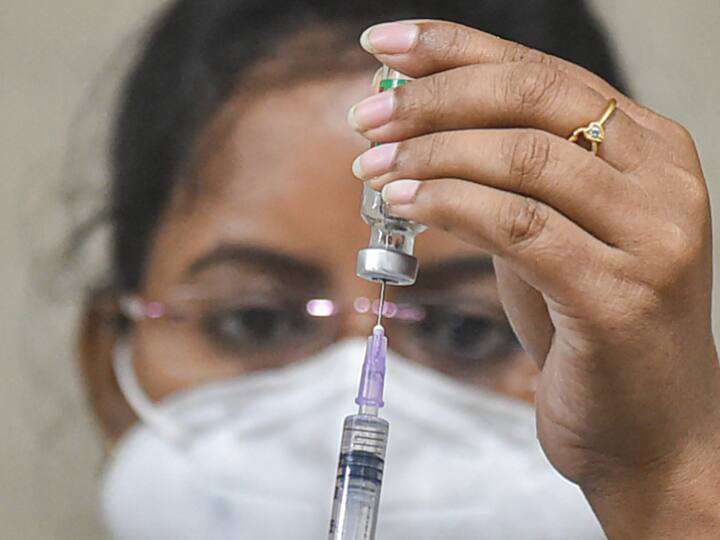 Covid Vaccination: COVID-19 vaccination drive continues at a rapid pace all over the country. Meanwhile, the government today said that guidelines for vaccination of those who cannot go out of the house, have been issued.
NITI Aayog member Dr. V.K. Paul said that for those disabled and elderly people who cannot leave the house, we could conduct an in-home vaccination drive.
All people over the age of 18 are currently getting vaccinated as a part of this COVID-19 vaccination drive. According to the Health Ministry, 66% of people over the age of 18 have been partially vaccinated and 23% of them have been fully vaccinated. 35.4% of population in urban areas and 63.7% of population in rural areas have received vaccination.
The Health Ministry appealed to the people to celebrate the upcoming festivals wisely and follow COVID-19 protocols, even after vaccinations. Around 81.76 lakh vaccines are being administered daily in the month of September, compared to 59.19 lakh in August. This figure is increasing every month. Under the nationwide vaccination drive, more than 83.39 crore doses of COVID-19 vaccines have been administered so far.
The Union Health Ministry stated that despite the decline in COVID-19 cases, the second wave of the pandemic is still going on. Therefore, exercising caution and following protocols is the need of the hour.  
Guidelines for Festivals:
Health Secretary Rajesh Bhushan said, "In view of the upcoming festivals, special festival guidelines have been issued. Comprehensive SOPs have also been sent to all the states. For festivals, crowd's are not allowed to gather in states with a positivity rate of more than 5%. Any crowd-like situation would require prior approval and the number of people in the crowd should also be noted."
At the same time, NITI Aayog member Dr. V.K. Paul appealed to the people not to be careless during festivals and responsibly enjoy them at home.
The Health Secretary said that Kerala has the most number of active cases, followed by Maharashtra, Tamil Nadu, Mizoram, Andhra Pradesh and Karnataka. Kerala is the only state where the number of patients being treated for COVID-19 is more than one lakh. 62.73% of the total cases reported last week were from Kerala.
He said more than 10% of weekly COVID-19 cases are coming from 33 districts, while 23 districts are reporting 5%-10% of cases.