LIFESTYLE
ENG vs IND 4th Test: Virat Kohli and Co likely to make BIG changes – Details here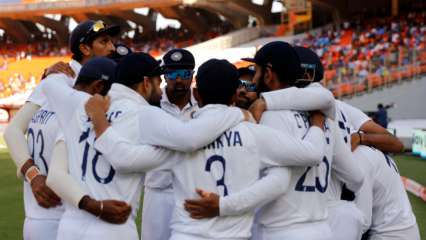 After a terrific win at Lord's, India had an equally disappointing defeat at Leeds against England in the third Test.  India had not tinkered with their winning combination, but Joe Root and his men proved to be more lethal than expected by the Men in Blue.
India skipper Virat Kohli's five specialist bowlers technique has seemed to backfire overseas and during the post-match conference too, he had mentioned how he will stick with that formula for the next two Test matches.
This could mean that pacer Ishant Sharma may not be playing the fourth Test as the senior-most bowler in the team looked a bit off-colour in the Leeds Test. 
When Kohli was asked about the bowler's form, he had denied talking about it and said that he was "more focused on looking at the batters from the slips". However, Kohli did possibly hint at making a few changes to the lineup for the fourth Test.
Now with all-rounder Ravindra Jadeja having hurt his knee during the third Test, it would seem unlikely for him to play in The Oval Test. 
This could possibly mean India's premier spinner Ravi Ashwin may finally get to be part of the playing XI in the series. He was to play the second Test match at Lords as well, but due to overcast conditions, the management opted to go with only one spinner.
Ashwin had a fantastic series against England at home earlier this year, where he picked 32 wickets. Ashwin has also proved to be useful as a lower-order batter.
Not just these two, India also has a big concern they need to deal with – the poor form of Rishabh Pant. The wicketkeeper-batsman has not managed to make an impact with the bat and some believe Wriddhiman Saha should be back.
However, Kohli is unlikely to make that change. While Rohit Sharma and KL Rahul will continue to open, changes could be made in the middle order which currently consists of Cheteshwar Pujara, Virat Kohli and Ajinkya Rahane.
Kohli didn't name players who need rest but Rahane's struggles could open doors for either Hanuma Vihari or Suryakumar Yadav.
With likely no Jadeja, Ashwin would be in his place and the four-prong pace attack would likely be that of Jasprit Bumrah, Mohammed Siraj, Mohammed Shami and a new bowler.
In case Ishant would be dropped, the choice would be between Umesh Yadav and Shardul Thakur. Shardul has proved to be good with the bat as well but Umesh is a better red ball bowler.
As for the series, it is locked at 1-1 and The Oval Test on September 2 will promise to be a match to look out for.