LIFESTYLE
ENG vs IND: 'We want rescheduled Test to be …' says BCCI president Sourav Ganguly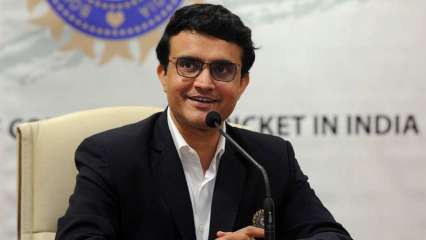 While ECB CEO Tom Harrison said that any rescheduled game is a one-off and not part of any series, BCCI president Sourav Ganguly has cleared that the match will be part of the series as 'fifth' Test and not be a one-off. Ganguly said that BCCI has maintained that Test cricket is the ultimate format and wouldn't compromise anything for it.
The Manchester Test was cancelled due to reservations from Indian players following assistant physio Yogesh Parmar testing positive for COVID-19 on the eve of the game. After the cancellation, BCCI in its release had said that both the boards are working together to find a window to play the final Test match.
After which ECB had written to ICC to give a verdict on the match. But Ganguly has said that if the Test match takes place it won't be one-off but the part of the series as some reports have suggested that India might play two extra T20Is next summer to compensate for the Test match
Talking to the news agency PTI, Ganguly said, "We want the series to be completed as this will be our first series win (in England) since 2007. The BCCI maintains that Test cricket is the ultimate format and we won't compromise it for anything."
"We are ready to play extra ODI and T20Is and that's not an issue.
"Just that the Test match that will be played later will be the fifth match of the series," Ganguly further said.
After the cancellation, many former cricketers and English fans blamed IPL for the match getting called off. However, Ganguly expressing his disappointment over match cancellation said that the only reason for the cancellation was COVID-19 and players' safety.
"We are extremely disappointed that this series had to be called off. The only reason is the COVID-19 outbreak and players' safety. We could only push them to a point. But the pandemic is so severe that one can only go that much distance," he explained.
Ganguly also mentioned that there was no option of fielding a new team since every player was in contact with Parmar, since physio Nitin Patel was already in isolation.