WORLD
NFL, NBA, EPL + BBL mega betting lookahead | CODE Bet Daily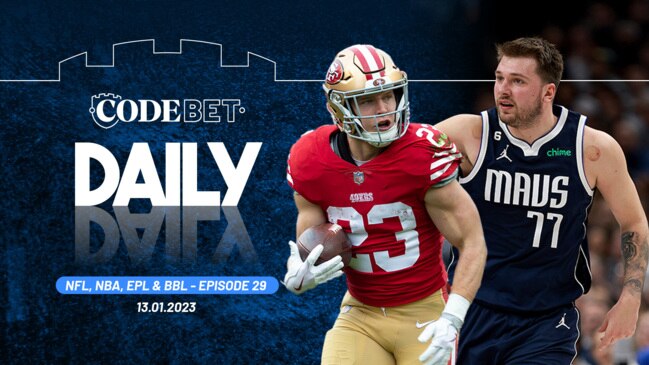 CODE Bet Daily – Episode 29, Friday January 13 – NFL wildcards, NBA stars, EPL clashes and Big Bash powerhouses! CODE Bet Daily today covers the exciting matchups ahead for the NFL super wildcard weekend and some tasty NBA matchups.
Also looking at who can step up in the Big Bash and some goalscoring value in the Premier League.
CODE Bet Daily –  Jaymz Clements and Liam 'Stats Guy' McAllion – delve into betting tips for teams and players who will shine in the world's biggest sporting leagues.
After a wild few weeks of sport, CODE Bet and CODE Bet Daily have you covered, previewing the best bets and main matchups ahead.