COVID-19
Former MNM Leader & Kamal Hassan's Close Aide Mahendran Along With 78 Others Join DMK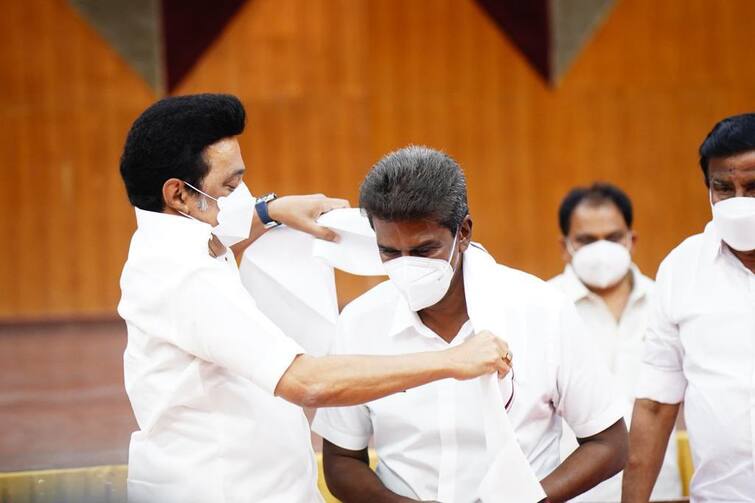 Chennai: Former vice president of Makkal Needhi Maiam (MNM), R Mahendran along with 78 others leaders joined DMK in the presence of its party president MK Stalin in Chennai yesterday ( July 8). Mahendran left MNM in May following differences with party Chief Kamal Hassan.
Mahendran claimed in a press note that 11,000 functionaries are set to join DMK and he would hand over the member booklet to DMK leader MK Stalin while joining.
"Sticking to COVID-19 protocols, an initial group of 78 members will join DMK  yesterday. However the details including the names, constituencies, previous parties, and contact numbers of each member will be given to DMK president MK Stalin," added the release.
The former president at MNM, Mahendran was considered as one of the main pillars of the party who moved out after a fallout with the party founder Kamal Haasan on May 6. 
Just when the caterpillar thought her life was over, she began fly.
Hearty congratulations @drmahendran_r on UR new beginning.
The appreciation by @mkstalin on your joining is not only recognition of the past work but most importantly his expectations on your future contribution pic.twitter.com/wkQ0GCTmYk


— CK Kumaravel (@ckknaturals) July 9, 2021
In his resignation letter, Mahendran claimed that MNM style of operation was non-democratic and pointed out that Kamal appointing Sankhya Solutions to handle MNM's campaign for the 2021 elections. 
Mahendran also blamed that Sankhya Solutions wasted six months before the election, without getting the party campaign ready. He also said that hiring the agency caused a financial burden to the party.
Also Read | TN CM MK Stalin Calls For All-Party Meeting To Take Unified Stand On Mekedatu Dam Issue
CK Kumaravel who was also a former Makkal Needhi Maiam member congratulated Mahendran in a tweet with a quote that read, "Just when the caterpillar thought her life was over, she began fly. Hearty congratulations @drmahendran_r  on UR new beginning.The appreciation by @mkstalin
 on your joining is not only recognition of the past work but most importantly his