REVIEWS
iPhone manufacturing at Foxconn plant in Karnataka to begin next month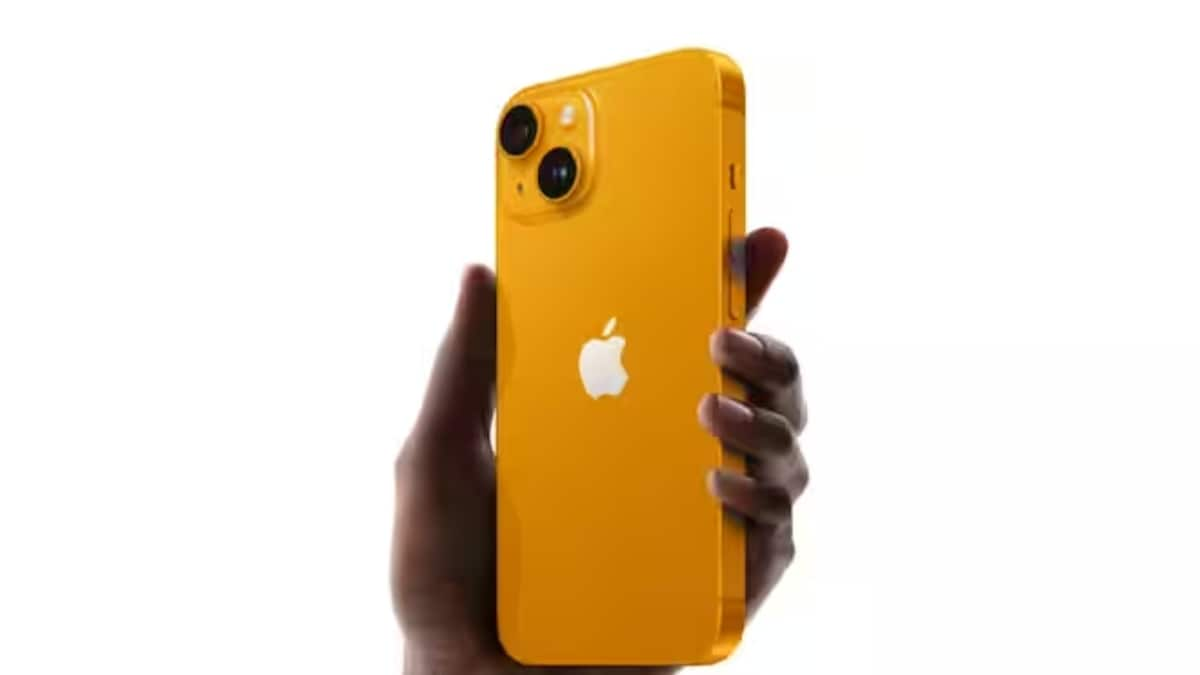 Karnataka's Minister for Large and Medium Industries, M.B. Patil, said on Thursday that Apple Inc supplier Foxconn has plans to start manufacturing iPhone units at its proposed plant in Devanahalli by April 2024, and the state government will hand over the required land to the company by July 1 to facilitate the process. Patil said this after the representatives of the company led by George Chu met him as part of a courtesy visit in which Information Technology and Biotechnology Minister Priyank Kharge was also present. The Rs 13,600 crore project is expected to create 50,000 jobs. Also Read – 'Several' new Macs launching at WWDC 2023: Mark Gurman
"The identified 300 acres of land at ITIR in Devanahalli will be handed over by July 1. Along with this, the government will ensure providing 5 MLD of water, quality power supply, road connectivity and other infrastructure facilities," Patil said. Also Read – Thomson 65-inch QLED TV review: Easy on your pocket but is it worth the upgrade?
"The company has been asked to provide the details of the skill sets it seeks in the employees. Accordingly, steps will be taken to facilitate training programmes for the eligible candidates to make them employable," Patil added. Also Read – Apple's Migraine could give hackers complete access to your Mac: How you can protect yourself
The Taiwan-based multinational company has already paid 30 percent of the cost towards the land (Rs 90 crore) to Karnataka Industrial Areas Development Board (KIADB). It has set the goal to complete the project in three phases and has set a target of manufacturing 20 million units annually after the completion of the three phases.
Meanwhile, Tata Electronics has taken over Wistron's manufacturing facilities in India and begun the production of the latest iPhone models in the country. According to a report by The Times of India, Tata Group has started manufacturing Apple's iPhones at the Naraspura manufacturing facility near Bengaluru as it seeks to acquire the factory from Wistron. The development comes days after Apple CEO Tim Cook met Tata Group chairman N Chandrasekaran on the sidelines of inaugurating the company's maiden stores — Apple BKC situated in the Jio World Drive in Mumbai's Bandra-Kurla Complex and Apple Saket, located in Delhi's Select CityWalk. At the meeting, the two executives reportedly discussed the scope of their partnership in the short term and in the long term.
— With inputs from IANS
<!–
–>
---
---
(function(d, s, id) {
var js, fjs = d.getElementsByTagName(s)[0];
if (d.getElementById(id)) return;
js = d.createElement(s); js.id = id;
js.src="https://connect.facebook.net/en_US/sdk.js#xfbml=1&version=v2.10&appId=133005220097303″;
fjs.parentNode.insertBefore(js, fjs);
}(document, 'script', 'facebook-jssdk'));(function(d, s, id) { var js, fjs = d.getElementsByTagName(s)[0]; if (d.getElementById(id)) return; js = d.createElement(s); js.id = id; js.src = "//connect.facebook.net/en_US/sdk.js#xfbml=1&version=v2.3"; fjs.parentNode.insertBefore(js, fjs);}(document, 'script', 'facebook-jssdk'));
$(document).ready(function(){
$('.pageLinks .container a').on("click",function(){
dataLayer.push({"event":"bottom_nav",
"event_action":"click ",
"event_label":$(this).text(),
"custom_page_url":window.location.href});
});
$('.language a').on("click",function(){
var lang = 'hindi';
if($(this).text() == 'ENG'){
var lang = 'english'
}
dataLayer.push({"event":"lang_select",
"event_label":lang});
});
});
//$(document).ready(function(){
// $('#commentbtn').on("click",function(){
//(function(d, s, id) {
// var js, fjs = d.getElementsByTagName(s)[0];
// if (d.getElementById(id)) return;
// js = d.createElement(s); js.id = id;
// js.src="https://connect.facebook.net/en_US/sdk.js#xfbml=1&version=v2.10&appId=133005220097303″;
// fjs.parentNode.insertBefore(js, fjs);
//}(document, 'script', 'facebook-jssdk'));
// $(".cmntbox").toggle();
// });
//});