LIFESTYLE
From driving a tonga to owner of Rs 1,000 crore company: Read the story of 'spice king' Dharampal Gulati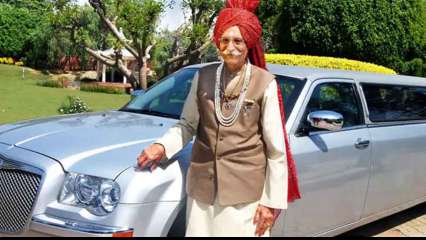 MDH owner 'Mahashay' Dharampal Gulati who was popularly known as "Spice King" died on December 3, 2020 after suffering a heart attack. He was 98.
Gulati was born in 1923 in Pakistan's Sialkot. Dharampal's father Chuni Lal was a businessman and he used to sell spices from a small shop Mahashian Di Hat. Dharampal decided to help his father at a young age and joined him at the shop.
After partition in 1947, Dharampal came to India with just Rs 1,500 in his hand. Dharampal spent Rs 650 to purchase a tonga and he used to ply tonga from New Delhi Railway Station to Qutab Road and Karol Bagh to Bara Hindu Rao at two Annas sawari for a few days. Dharampal later decided to buy a wooden shop (also known as khokha/Hatti) at Ajmal Khan Road in Delhi's Karol Bagh. He started selling spices from this shop and raised the banner of Mahashian Di Hatti of Sialkot "DEGGI MIRCH WALE".
Dharampal Gulati worked tirelessly and succeeded in turning his small hatti into a Rs 1,000 crore empire, which is today known as MDH Masala. 
MDH is now a famous brand around the globe and the company exports spices to many countries, including the US, the UK, Switzerland, Japan and Canada. In India, MDH spices are sold through several stockists and over 4 lakh retail dealers. 
In 2017, Dharampal Gulati was highest paid FMCG CEO in India with a salary of over 21 crore. Notably, Dharampal's salary was higher than Adi Godrej and Vivek Gambhir of Godrej Consumer, Sanjiv Mehta of Hindustan Unilever and YC Deveshwar of ITC.