REVIEWS
Fujifilm Instax Mini 12 Launched in India; Check out the Details!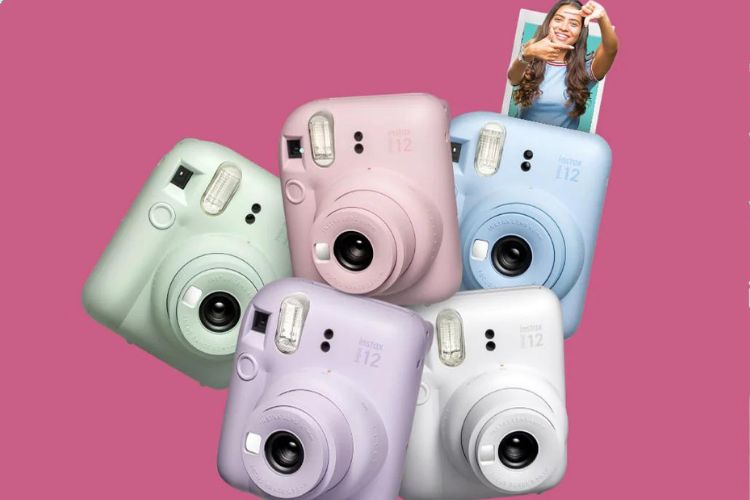 Fujifilm has launched the new Instax Mini 12 instant camera in India. This succeeds the Instax Mini 11 and brings about refreshing pastel shades and features like Auto Exposure, all under Rs 10,000. Have a look at the details below.
Fujifilm Instax Mini 12: Specs and Features
The Instax Mini 12 is another instant camera by Fujifilm with a compact form factor. It can be bought in Clay White, Lilac Purple, Mint Green, Pastel Blue, and Blossom Pink colors. The highlighting feature is Auto Exposure, which is taken from the instant camera's predecessor and determines the right exposure for a particular situation.
There's also the Close-up mode, which is ideal for selfies and close-up shots. The Selfie Mirror functionality for better selfies. The instant camera also supports a flashlight.
Mr. Koji Wada, Managing Director of Fujifilm India said, "As a product category, Instax is already playing a huge role in maintaining the culture of photography, especially amongst our young generation who have shown their love for the Mini 11 by buying them in huge numbers across India. The Mini 12 is a step ahead in terms of technology which will enhance the user experience of Instax. Fujifilm will Never Stop innovating for a better future."
The Instax Mini 12 has a Viewfinder too, which helps you ensure that the output is the same as what is being seen in Viewfinder. The camera comes with a 2-component lens and 2 AAA batteries. The films are sold separately.
Price and Availability
The Fujifilm Instax Mini 12 is priced at Rs 9,499 and is now available to buy via Amazon, Flipkart, Nykaa, and leading retail stores. On the Instax website, it can be bought at a discounted price of Rs 7,499.