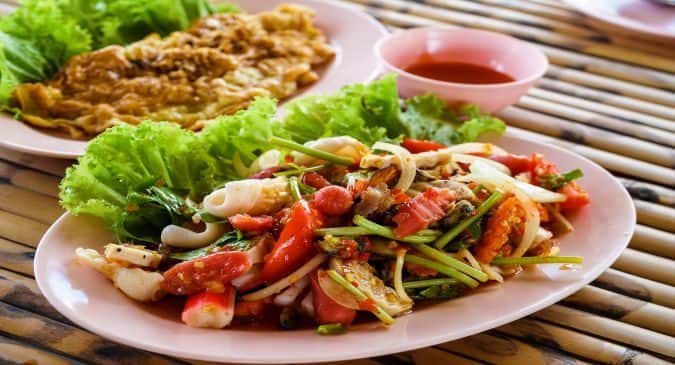 Here are three sustainable and healthy diet recipes by Dietician Vidhi Chawla
What is the most sustainable way to eat? Finally, it's the last month of the year! And with the onset of December, let's aim to create awareness about the importance of nutrition, hunger, and food scarcity. On this, Dietician Vidhi Chawla, Founder of Fisico Diet Clinic, wants us to focus on sustainable plant-based food encouraging planet health and a good nutritious diet for our body.
Three sustainable and healthy diet recipes by Dietician Vidhi Chawla
Banana Chia Pudding
Ingredients:
1)1 cup of coconut milk
2)1/4 tbsp rock salt
3)1 banana
4)1 1/2 tbsp jaggery powder
5)2tbsp chia seeds
Method:
1)Mix all the ingredients and add 2 tbsp chia seeds.
2)Let it soak for 1-2 hours.
3)Once the mixture is thickened, add mixed fruits to it
4)Refrigerate for 30mins and serve it cold.
Quinoa Bean Bowl
Ingredients:
1)3/4th cup of black beans
2)2/3rd cup quinoa
3)1 tbsp lime juice
4)1/4th cup homemade chickpea hummus
5)1 sliced avocado
6)few coriander leaves
Method:
1)Mix quinoa and black bean in a bowl.
2) Add some lime juice to the hummus and mix well.
3)Add the dressing to the bowl and stir it well.
4)Garnish with chopped Avocado and coriander leaves.
Brown Rice Kheer (Vegan Diet special)
Ingredients:
1)3 cups soy or almond milk.
2)1/4th cup chopped dates
3)1/4th cup jaggery syrup or maple syrup
5)1 tbsp chopped nuts
6)1 teaspoon of cardamom powder
7)1 cup brown rice
Method:
1)Mix milk, syrup, rice, dates and 1 cup of water in a large saucepan.
2)Simmer until the brown rice is cooked and stir it well.
3)Mix saffron with some hot water and after 4 mins, add it to the cooked rice along with 1/4th cup water and chopped nuts.
4)Cook for 10 mins and then serve it hot or cold.
Always know that even your bland healthy food can taste better, whether you are craving sweet or salty, before you grab that junk. Choosing a sustainable lifestyle can be intimidating, but it solves all your problems.
Total Wellness is now just a click away.
Follow us on
window.addEventListener('load', (event) => {
// $(document).ready(function(){
$('#commentbtn').on("click",function(){
(function(d, s, id) { var js, fjs = d.getElementsByTagName(s)[0]; if (d.getElementById(id)) return; js = d.createElement(s); js.id = id; js.src = "//connect.facebook.net/en_US/sdk.js#xfbml=1&version=v2.3"; fjs.parentNode.insertBefore(js, fjs);}(document, 'script', 'facebook-jssdk'));
$(".cmntbox").toggle();
});
// });
});