LIFESTYLE
Here's Why Lord Hanuman Take Panchmukhi Avatar Which Is Said To Be Miraculous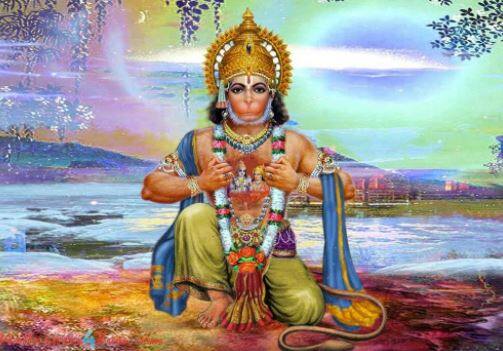 Hanuman Ji Panchmukhi Avtar: Tuesdays are dedicated to worship Lord Hanuman. Lord Hanuman has a special significance in Hinduism. Devotees worship Lord Hanuman with full reverence on Tuesdays. It is said that worshipping Lord Hanuman on Tuesdays eliminates all troubles and hurdles in life. It is said that fasting on Tuesdays helps keep negative energy at bay and also helps destroy evil forces. He is also lovingly called as Bajrang Bali, Balaji, Pawan Putra etc.
It is said that Lord Hanuman gets impressed quickly. There is no need to worship him too much to impress him. This is the reason behind his highly devotee following. Lord Hanuman is said to be Lord Ram's most ardent follower, and it is said that following Lord Hanuman helps remove all obstacles in life. 
However, did you know that Lord Hanuman's Panchmukhi Avatar is said to be more miraculous? It is said that Lord Hanuman's Panchmukhi Avatar represents five directions.  Let us know more about Lord Hanuman's Panchmukhi Avatar:
Lord Hanuman's Panchmukhi (Five-Faced) Avatar is said to represent all five directions. His five faces are considered to represent East, West, North, South and Upper directions. Lord Hanuman Eastern face is that of a monkey, which is said to have the brightness of a thousand suns. There is a religious belief that worshipping his eastern face can help you overcome your enemies.
According to the Ramayana, Lord Hanuman's Panchmukhi Avatar has three eyes and two hands on each face. Lord Hanuman's Panchmukhi Avatar has five faces, those of a lion, eagle, horse, monkey and varaha form.
According to a mythological legend, Lord Hanuman's Panchmukhi Avatar (Five Faced Form) have been incarnated for the welfare of devotees. The Westward face of this Avatar is that of an Eagle, which is considered to be devotional, trouble and obstacle-relieving. Like his Eagle form, Lord Hanuman is considered to be immortal and omipresent.
Lord Hanuman's Northward face is that of shukar and worshipping this face brings immense wealth, fame, longlife and good health. His southward face is that of Lord Narsimha (lion face), and worshipping this form helps remove fear, worry and troubles from the lives of his devotees.
Why did Lord Hanuman take Panchmukhi avatar?
There is a story behind Lord Hanuman taking this Panchmukhi (Five-Faced) form. According to mythology, Ravana sought help from his brother Ahiravan as soon as he realized that he has been defeated by Lord Rama in war. When Ravana asked for his help, Ahiravan laid a trap and put all of Lord Rama's associates to sleep. He then took Lord Rama and Lord Lakshman as captive, and took them to Paatal Lok (the underworld). As soon as Vibhishan regained consciousness, he understood all of Ahiravan's tricks and asked Lord Hanuman to go to Paatal Lok and rescue Lord Rama and Lord Lakshmana.  
Hanuman ji then reached Pataal Lok in the search of Lord Rama and Lord Lakshmana. On reaching Paatal Lok, Lord Hanuman first defeated Makardhwaj and then approached Ahiravan. Ahiravan was so blessed that he could be killed by only one who could extinguish 5 lamps lit by him at once.
Taking advantage of this, Ahiravan burnt lamps in all 5 directions. Seeing this situation, Hanuman took the Panchmukhi form and extinguished all five diyas at once. He then succeeded in killing Ahiravan. From then on, Lord Hanuman's Panchmukhi form began to be worshipped.