LIFESTYLE
How digital solutions can help overcome obstacles in detecting Mucormycosis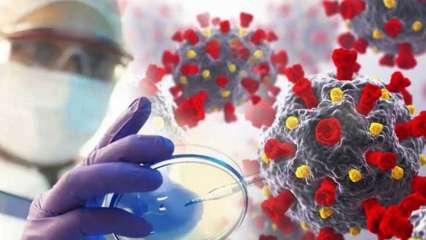 Hospitals in Delhi and Mumbai are not getting any cases of mucormycosis infection now. However, those who had mucormycosis previously were coming to the hospitals and experts caution that COVID-19 has not gone yet, hence all precautions need to be taken against this aggressive, life-threatening infection.
Mucormycosis is an aggressive infection requiring prompt diagnosis and early treatment. Following the surge of COVID-19 associated mucormycosis and the Government of India directive, several states in India made mucormycosis a notifiable disease in May 2021. 
"Digital intervention can monitor the occurrences and reoccurrences of the usually uncommon disease. We are keeping a close eye on development taking place in making a smart digital device to deal with Mucormycosis. Data scientists have made significant progress in creating an algorithm to detect such symptoms of the disease. The smart device can be used in monitoring and identifying mucormycosis in real-time," said Dr Sushrut Ganpule, Consultant Pulmonologist and Chest Physician, Jupiter Hospital, Pune.
"More than 7,000 incidences and even reoccurrences of Mucormycosis have been reported in India till August this year after the deadly second wave of COVID-19. Maharashtra with over 1000 deaths is one of the most affected states. Devices being developed by the experts are expected to integrate machine learning-assisted Fourier transform infrared (FTIR) microscopy and AI in analyzing samples of infected patients," added Dr Ganpule. 
The treatment usually consists of antifungal medications and surgery, and the duration of treatment might extend from 3 to 6 months depending on the complete resolution of the disease. Since this is a long drawn out treatment and follow up, it needs immense patience, a multidisciplinary approach, and meticulous follow up. 
In the case of mucormycosis, digital health has become an effective tool for facilitating timely detection, intervention and treatment.
"The Clinical presentation is classified according to the organ involvement. It can be rhino-orbital cerebral (more common presentation post-COVID), pulmonary, cutaneous, gastrointestinal, or disseminated. The current trends indicate that the surge is higher in those with pre-existing diabetes, those on systemic corticosteroids, and is being observed in both people with COVID-19, and those recovering from the disease. This needs prompt diagnosis for a better prognosis," said Dr Sumana Arora, Vice President- Clinical Services, DayToDay Health India.
"Failure to follow up regularly, non-compliance of anti-fungal medication, premature stoppage of medication before complete resolution can lead to recurrence. Further, this is a disease with very high mortality and hence the completion of treatment is imperative," added Dr Sumana. 
The development of artificial intelligence devices is expected to improve healthcare delivery services by assisting doctors in overcoming various obstacles in detecting Black Fungus. Experts said that mucormycosis is not a contagious disease but can take the form of a pandemic if proper attention was not paid to early detection.