HEALTH & FITNESS
How Loneliness At Workplace Can Affect The Mental Health Of Employees | TheHealthSite.com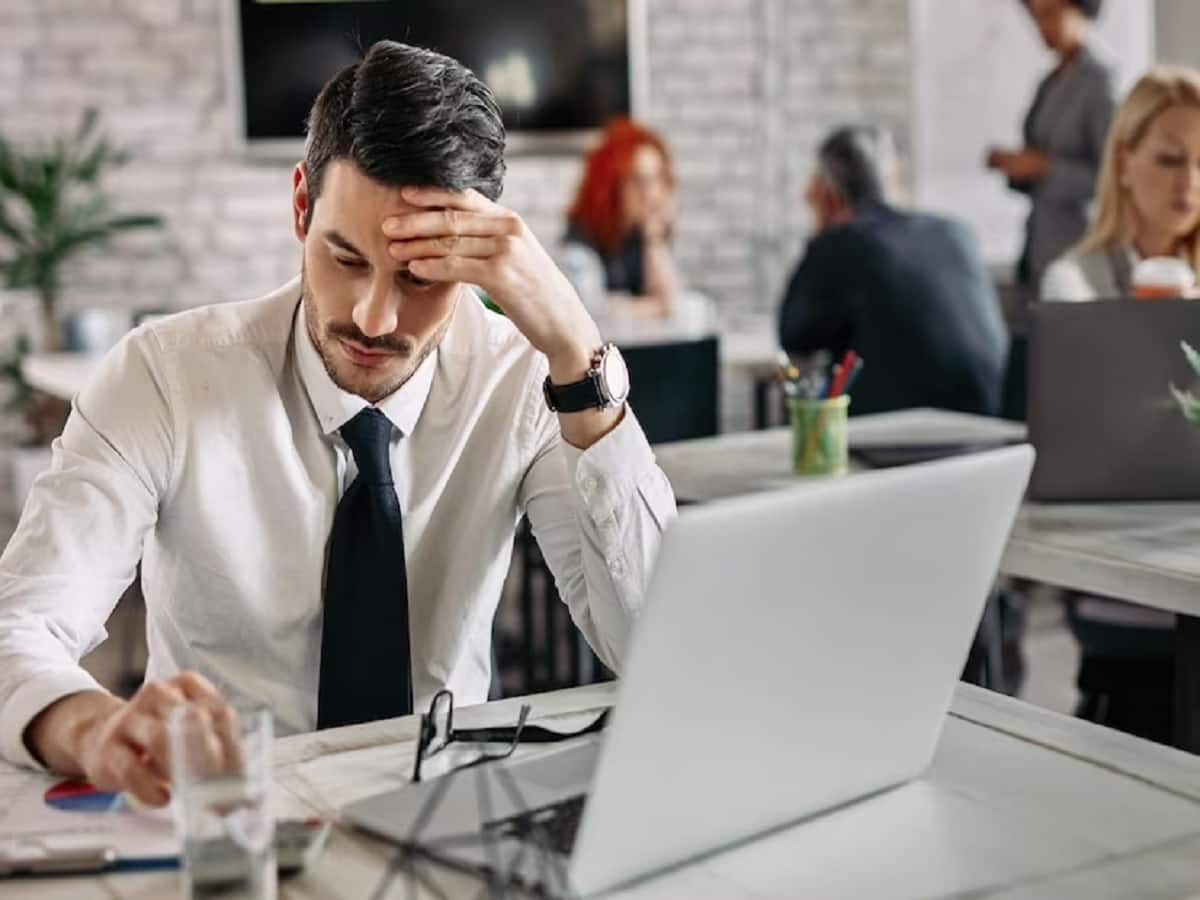 The feeling of loneliness has increased in the recent past as most of the work has become virtual. Workplace loneliness can result in the employee leaving the job
Loneliness is an emotional response to the perceived feeling of being alone. It is not actually being alone but the feeling of isolation that a person can get even when around other people. Loneliness is a negative psychological emotion that has been linked to mental health issues. For instance, loneliness at work greatly worsens how stressed-out employees feel at work, and those who do not experience loneliness are better able to manage stress at work.
In a work environment, the employees can often feel lonely as it is an environment where individuals are in constant fear that they are being judged by other employees or their seniors or even the head of the company. Therefore, they abstain from reaching out in difficult situations and so end up feeling lonely gradually. This can mostly happen with new employees. The feeling of loneliness has increased in the recent past as most of the work has become virtual and as human beings are social animals they feel cut from the social touch and hence result in feeling lonely.
Loneliness At Workplace Make Employees Leave The Job
An individual feeling lonely in the workplace will not feel like attending the office in the first place as other than work individuals are also in need of emotional satisfaction which is surely lacking if he is feeling lonely in the workplace environment. The individual will not find job satisfaction and so will be unhappy. He will not be committed to finishing the work or towards the turnover as motivation is lacking. It will also lead to a decline in performance. Ultimately, struggling with all the negative emotions, lack of confidence and motivation, and also by feeling very sad and anxious all the time, workplace loneliness can result in the employee leaving the job as he is not able to adjust to the workplace environment.
In a recent survey conducted by EY including more than 5,000 workers in Brazil, China, Germany, the U.K., and the U.S., as many as 82 per cent of the respondents indicated they felt lonely at work. Nearly half of those polled (49 percent) experience loneliness more now than before the COVID-19 pandemic, according to EY's report. Among the workers surveyed, 46 per cent indicated they may leave their job because of loneliness. This sentiment was particularly strong among members of Generation Z (54 percent) and Millennials (52 percent). 42 per cent of Generation X and 31 per cent of Baby Boomers said they were likely to leave an employer if they felt lonely.
How To Help Employees Struggling With Loneliness
The pandemic has only exacerbated this problem, with many employees working remotely, leading to isolation and disconnection. Having an Employee Assistance Program (EAP) can provide crucial support for employees struggling with loneliness and related issues. EAPs offer a safe and confidential space for employees to talk about their feelings and receive counselling, which can help them overcome loneliness, anxiety, and other related issues. By addressing these issues early on, employers can promote a positive work environment, improve productivity, and ensure the overall well-being of their workforce.
When employees admit they're struggling, they could feel awkward or shy. That is why cultivating a compassionate culture is so crucial. Try beginning internal meetings with check-ins or informal reports on people's days in addition to scheduling team outings. As much as you can, incorporate genuine, cordial conversation into your daily activities. People are more likely to open up when they believe you genuinely care about them and value their opinion. Simple actions can have a significant impact. When we take the time to show genuine care and interest in others, we build trust and create meaningful connections. By valuing their opinions, we empower them to share their unique perspectives, ultimately enriching our own lives and experiences.
The article is contributed by Shivangi Sagar, counseling psychologist, co-founder of HopeQure.
Total Wellness is now just a click away.
Follow us on
window.addEventListener('load', (event) => {
// $(document).ready(function(){
$('#commentbtn').on("click",function(){
(function(d, s, id) { var js, fjs = d.getElementsByTagName(s)[0]; if (d.getElementById(id)) return; js = d.createElement(s); js.id = id; js.src = "//connect.facebook.net/en_US/sdk.js#xfbml=1&version=v2.3"; fjs.parentNode.insertBefore(js, fjs);}(document, 'script', 'facebook-jssdk'));
$(".cmntbox").toggle();
});
// });
});