SPORTS
ICC World T20: Matthew Hayden & Vernon Philander Appointed As Pakistan Coaches For T20 WC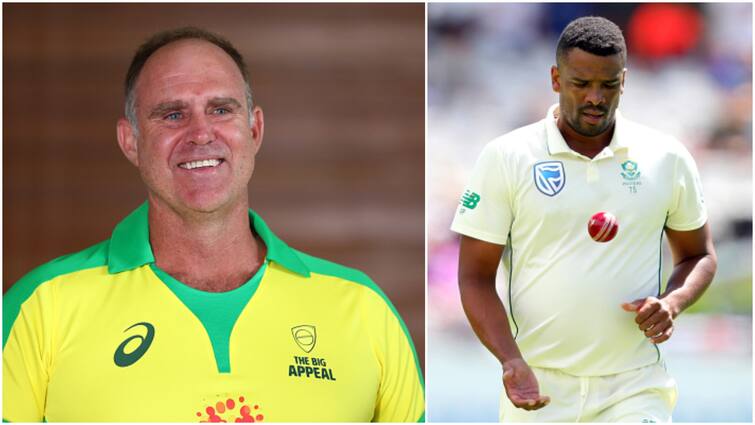 Pakistan Cricket Board (PCB) has appointed Matthew Hayden and Vernon Philander as the coaches for the upcoming T20 World Cup. Just last week, the duo of Misbah Ul-Haq and Waqar Younis resigned as coaches of the Pakistan cricket team. PCB's new chief Ramiz Raja gave this information in a press conference. 
Misbah and Waqar were appointed as the coach of the Pakistan men's national cricket team in September 2019 and had one year left in their tenure. 
Asif Ali and Khushdil Shah have been named in Pakistan's squad for the ICC Men's #T20WorldCup 2021.

READ 👉 https://t.co/fEIhxlWayw pic.twitter.com/rl1OxrUhIu


— T20 World Cup (@T20WorldCup) September 6, 2021
In the press conference, while announcing the new coaches of the team, Ramiz Raja also said that his focus is to improve the internal working of Pakistan cricket. He did not shy away from accepting that Pakistan cricket was going through turmoil and pledged to "talk about cricket more than anything else."
Newly elected PCB Chairman Mr Ramiz Raja, press conference at NHPC, Lahore https://t.co/RkZTK3XmBp


— Pakistan Cricket (@TheRealPCB) September 13, 2021
Ramiz Raja said that he has become the head of PCB to change the course of Pakistan cricket and "change things". He stressed on improvement in a lot of sectors of the sport. He said that there cannot be any development at the top level unless you improve the conditions on ground. "There need to be better coaching academies, better coaches, better pitches," Raja said. 
"This is a great challenge," said Ramiz Raja. He also gave a piece of advice for the media and said, "Be responsible, Back this team! I want to talk about cricket only. I am here to change the cricket."
On India VS Pakistan Game