CITIES
Kerala to receive isolated rain with thunder till Oct 3, warns IMD; KSDMA issues precautions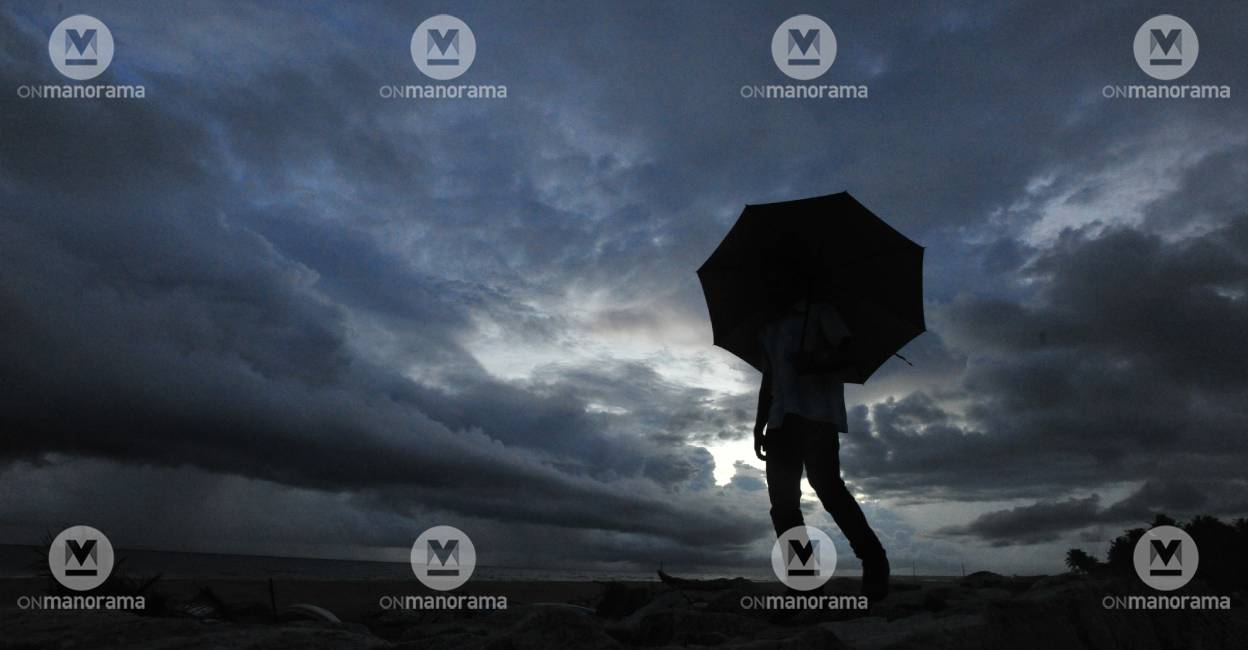 Thiruvananthapuram: The India Meteorological Department has said heavy rain will continue in the state.
Thiruvananthapuram, Kollam, Pathanamthitta and Alappuzha districts received isolated heavy rain on Monday.
There is also a warning of isolated rain and thunder in Kerala till Tuesday.
As per the Kerala State Disaster Management Authority, the public are to adhere to the following precautions in case of a thunderstorm:
1. Move to a safe building at the first sight of lightning. Staying in open areas increases the risk of lightning strikes.
2. Close and stay away from all windows and doors during strong winds and thunderstorms. Be seated and try not to touch the wall or floor unless necessary.
3. Disconnect all electrical appliances and avoid proximity to household appliances during thunderstorms.
4. Avoid using the telephone (landline). It is okay to use mobile phones.
5. If the skies are cloudy, children should be asked to avoid playing outdoors.
6. Do not stand or park vehicles under trees during thunderstorms.
7. If in a vehicle while a thunderstorm hits, stay inside and make sure you do not stick your hands or legs out. Avoid using bicycles, motorbikes and tractors during thunderstorms and seek shelter in a safe building until the storm ends.
8. Do not go to the terrace or the yard to collect clothes when there is rain.
9. Make sure objects that could fall over in the wind are tied down.
10. Avoid bathing during thunderstorms and collecting water from taps. Electricity from lightning may travel through the pipe.
11. Avoid outdoor activities like fishing or bathing in the river during thunderstorms. If skies are cloudy, immediately stop activities like fishing or boating and move to the nearest land. Do not stand on the deck of a boat, or bait and net during thunderstorms.
12. Avoid kite flying.
13. Pets should not be tied in the open during thunderstorms. However, do not attempt to untie or move them to a secure space during the rain as it may expose you to the risk of a lightning strike.
14. If you are outdoors and not in a situation to move indoors, tuck your head and feet in between your knees and roll up like a ball.
15. Lightning protection conduits can be placed on top of buildings for protection. A surge protector can be fitted for the safety of electrical equipment.
16. Lightning strikes can cause severe burns, loss of vision, hearing or a heart attack. It should be understood that there will be no electric current in the body of an individual struck by lightning. Hence, do not hesitate to administer first aid. The first 30 seconds of a person being struck by lightning is the golden moment to save their life. Ensure they receive medical attention immediately.