COVID-19
India Records 31,923 Coronavirus Cases In Last 24 Hrs, Active Cases Lowest In 187 Days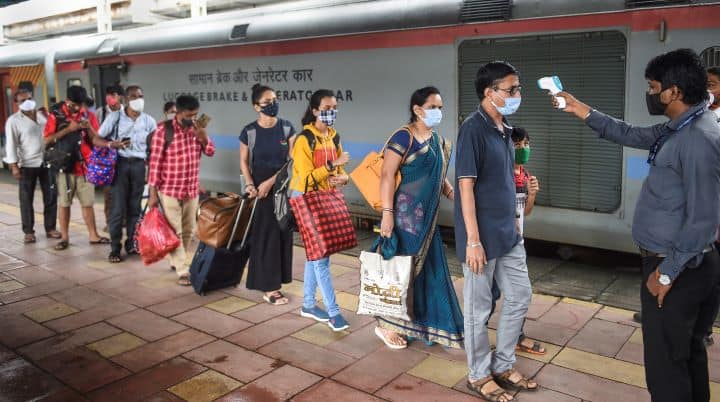 Corona Cases Update: After two consecutive days, India has again reported over 30,000 Coronavirus cases. The country has registered 31,923 new COVID cases, 31,990 recoveries, and 282 deaths in the last 24 hours, according to Union Health Ministry.
Active cases: 3,01,604 (lowest in 187 days)
Total recoveries: 3,28,15,731
Death toll: 4,46,050
Total vaccination: 83,39,90,049 ( 71,38,205 in last 24 hrs)
Kerala
Kerala on Wednesday reported 19,675 fresh COVID-19 cases and 142 deaths, which took the caseload to 45,59,628 and fatalities to 24,039.
The number of people who recovered from the infection since Tuesday was 19,702, which brought the total recoveries to 43,73,966 and the number of active cases to 1,61,026, an official press release said.
As many as 1,19,594 samples were tested in the last 24 hours, the release said.
Among the 14 districts, Ernakulam recorded the highest with 2,792 cases, followed by Thiruvananthapuram (2,313), Thrissur (2,266), Kozhikode (1,753), Kottayam (1,682), Malappuram (1,298), Alappuzha (1,256), Kollam (1,225), Palakkad (1,135), Pathanamthitta (1,011), Kannur (967) and Idukki (927), it said.
Of the new cases, 104 were health workers, 52 from outside the state and 18,924 infected through contact, with the source of it not clear in 595 cases.