COVID-19
India Registers 31,382 Coronavirus Cases In Last 24 Hrs, Active Cases Lowest Since March 2020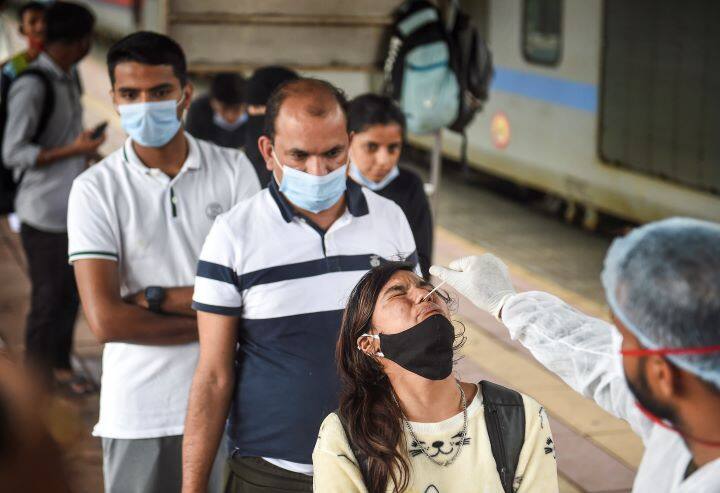 Corona Cases Update: India continues to register over 30,000 Coronavirus cases for the second consecutive day. The country has registered 31,382 new Coronavirus cases in the last 24 hours. The active cases account for less than 1% of total cases, currently at 0.89%. The active cases are at the lowest since March 2020.
India's active caseload stands at 3,00,162; the lowest in 188 days.
India has registered 32,542 recoveries, and 318 deaths in the past 24 hours, according to the Union Health Ministry.
Active cases: 3,00,162
Total recoveries: 3,28,48,273
Death toll: 4,46,368
Vaccination: 84,15,18,026 (72,20,642 in the last 24 hours)
Kerala
Kerala on Thursday reported 19,682 fresh COVID-19 cases and 152 deaths, which took the caseload to 45,79,310 and fatalities to 24,191.
The number of people who recovered from the infection since Wednesday was 20,510 which brought the total recoveries to 43,94,476 and the number of active cases to 1,60,046, an official press release said.
As many as 1,21,945 samples were tested in the last 24 hours, the release said.
Among the 14 districts, Thrissur recorded the highest with 3,033 cases, followed by Ernakulam (2,564), Kozhikode (1,735), Thiruvananthapuram (1,734), Kollam (1,593), Kottayam (1,545), Malappuram (1,401), Palakkad (1,378), Alappuzha (1,254) and Kannur (924).
Of the new cases, 108 were health workers, 53 from outside the state and 18,784 infected through contact, with the source of it not clear in 737.
Maharashtra
Maharashtra on Thursday reported 3,320 COVID-19 cases and 61 deaths, which took its infection tally to 65,34,557 and toll to 1,38,725, a health department official said.
With 4,050 patients getting discharged from hospitals in the last 24 hours, the recovery count rose to 63,53,079.
Maharashtra now has 39,191 active cases.
The state has 2,61,842 people in home quarantine and another 1,461 in institutional quarantine, the official said.
The state's COVID-19 recovery rate now stands at 97.22 per cent, while the fatality rate is 2.12 per cent.
The cumulative number of coronavirus tests conducted in the state climbed to 5,76,46,515 as 1,70,373 samples were examined in the last 24 hours, he said.
As many as eight districts – Dhule, Bhandara, Hingoli, Gondia, Nanded, Akola, Amravati and Chandrapur – did not report any new infection case. Similarly, Jalgaon, Parbhani and Chandrapur municipal corporations (urban areas) also did not record any cases in the last 24 hours.
Ahmednagar district reported the highest number of 577 new infections, followed by Mumbai city at 498. Satara district logged the highest 13 fatalities in the state during the day.