LIFESTYLE
India TV Poll: Raksha Bandhan will be observed for 2 days this year, know when people want to celebrate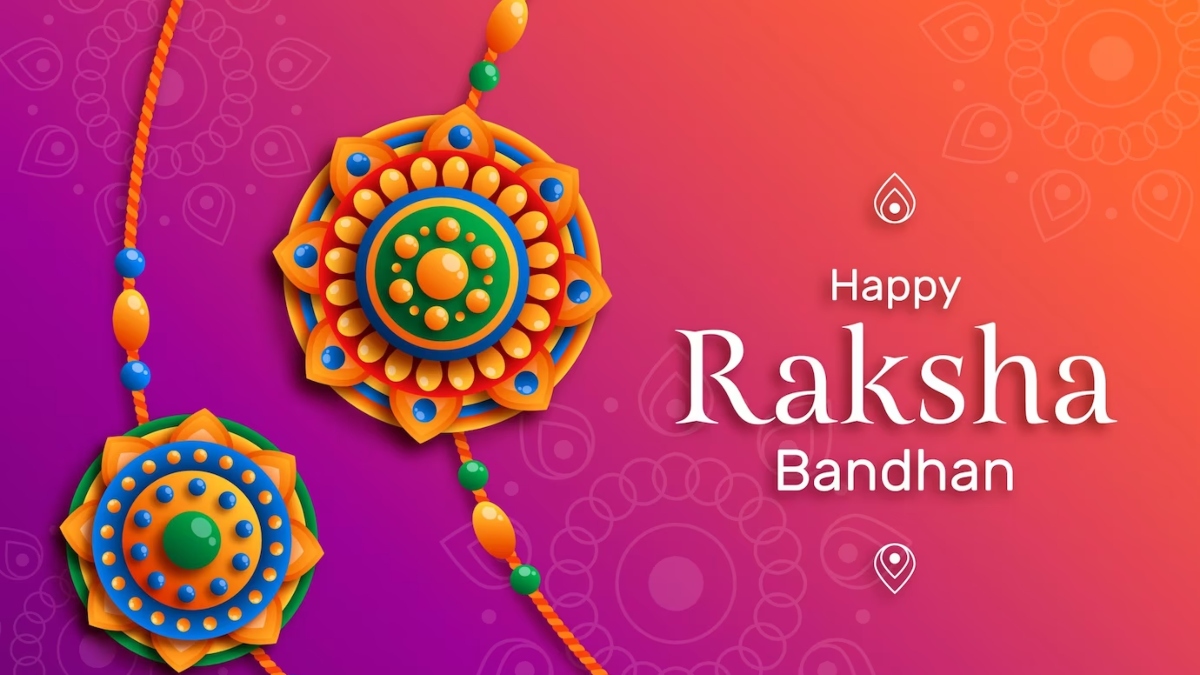 Raksha Bandhan is a festival celebrated around the world that celebrates the bond between siblings. This year, Raksha Bandhan will be observed over two days in some parts of India, making it an interesting and exciting time for families everywhere. 
Many are wondering why this year's celebrations are taking place over two days instead of one. The answer to this question lies in the Hindu calendar, which is followed by many Indians. This year, Raksha Bandhan falls on two different dates depending on where you live. 
In the northern half of India, including Delhi, Uttar Pradesh, Rajasthan, Himachal Pradesh, and Uttarakhand, Raksha Bandhan is celebrated on the full moon day of the Hindu month of Shravana. This year, that day falls on August 30th. 
In the southern half of India, including Karnataka, Kerala, Andhra Pradesh, and Tamil Nadu, Raksha Bandhan is celebrated on the full moon day of the Hindu month of Bhadrapada. This year, that day falls on August 31st. 
This dual celebration reflects an ancient tradition and the diversity of India. The festival has a long history in Indian culture and many believe it dates back to the 4th century BC. 
This year, people are getting confused with the dates because the full moon and the Bhadra Kaal dates are coinciding. As per Drik Panchang, Poornima tithi will begin on August 30 at 10:58 am and will end at 7:05 am on August 31. However, Bhadra Poonch's time on Rakhi will last from 5:30 pm to 6:31 pm, and Bhadra Mukha will start at 6:31 pm and end at 8:11 pm Bhadra Kaal will finish at 9:01 pm and thus, it would be better to tie Rakhi after 9:01 pm on August 30.
In a poll conducted by India TV to understand people's opinion on the celebration of Raksha Bandhan for two days this year, we asked the general public — Raksha Bandhan will be observed for two days this time. When will you celebrate the festival?
Responding to India TV's poll, 42 per cent of the respondents said August 30 and 45 per cent of them said August 31 while 13 per cent of the voters said 'as per the office holiday'. 
A total of 6,718 respondents voted on India TV's poll.
The essence of Raksha Bandhan remains unchanged—it is still an opportunity for sisters to express their love and appreciation for their brothers with gifts and prayerful messages. Although the date may change from year to year depending on the Hindu calendar, this symbolic gesture is always appreciated by brothers and sisters worldwide. 
Raksha Bandhan is more than just a religious festival—it is a time for families to come together to celebrate their love for one another. Many families across India will be hosting large gatherings this year to honour both occasions and show their appreciation for their brothers and sisters. 
It is heartwarming to see how families across India have come together to make this unique occasion special. Whether you are celebrating on August 30th or 31st, take some time to reflect on all that your siblings mean to you and show your appreciation with a special gift or kind words. 
This year may be unique due to two separate dates for Raksha Bandhan but its message remains timeless—love and respect your siblings no matter what day it is. So make sure you don't miss out on either day—celebrate Raksha Bandhan with your family and enjoy all the festivities that accompany this special event.
function loadFacebookScript(){
!function(f,b,e,v,n,t,s){if(f.fbq)return;n=f.fbq=function(){n.callMethod?
n.callMethod.apply(n,arguments):n.queue.push(arguments)};if(!f._fbq)f._fbq=n;
n.push=n;n.loaded=!0;n.version='2.0′;n.queue=[];t=b.createElement(e);t.async=!0;
t.src=v;s=b.getElementsByTagName(e)[0];s.parentNode.insertBefore(t,s)}(window,
document,'script','https://connect.facebook.net/en_US/fbevents.js');
fbq('init', '529056027274737');
fbq('track', 'PageView');
}
window.addEventListener('load', (event) => {
setTimeout(function(){
loadFacebookScript();
}, 5000);
});