BUSINESS
Indian Army to get 1,470 Scorpio Classic vehicles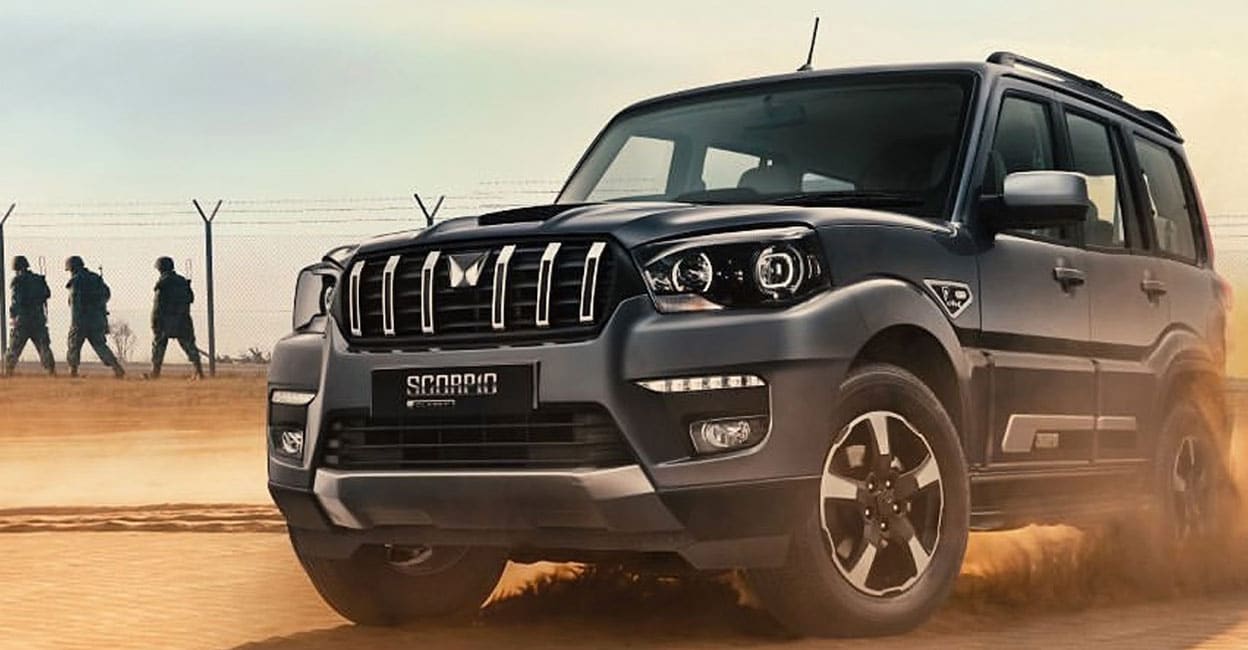 The Indian Army uses a variety of passenger vehicles such as Tata Safari, Maruti Suzuki Gypsy, Force Gorkha and Tata Xenon. Now, the Mahindra Scorpio Classic will join this line-up.
Mahindra& Mahindra has announced that it has received an order for 1,470 Mahindra Scorpio Classics from the Indian Army. It is not clear what changes it will make to the Scorpio Classic as per the military requirement.
The Scorpio Classic is powered by a 2.2-liter turbo diesel engine that produces 130 bhp of power and 300 Nm of torque. The vehicle has a 6-speed manual gearbox. The Mahindra Scorpio Classic has come to the market with a new look. It has a new grille, revised front bumper, LED projector headlamps, alloy wheels and a redesigned rear tail light. Apart from a nine-inch infotainment screen, the Mahindra Scorpio Classic was also released with changes in the cabin.
The Scorpio and the Bolero are the stars of Mahindra in the Indian SUV market. Apart from India, Mahindra also exports the Scorpio to countries like South Africa, Bhutan and Nepal. Recently, Mahindra sent 175 Scorpio Classics to the Sri Lankan Police Force.
Many of Mahindra's vehicles are used in foreign police and military services. In 2015, the Philippine Police purchased 1,470 Mahindra Enforcer vehicles. Mahindra's XUV500 is the official vehicle of the South African Police. The security forces of our neighbouring country Bhutan also use the Mahindra Enforcer. Another neighbouring country, Maldives, has imported the Mahindra Scorpio from India for its police force. In 2016, 398 Scorpios were purchased for the Philippine security forces.
Mahindra is a name to reckon with even in Italy, the home country of many famous car companies. The Soccorso Alpino, the Italian mountain search and rescue corp, uses the Scorpio Getaway in the Alps.
Indian automobile manufacturer Mahindra has a significant impact on the military and police forces not only in India but also around the world.