CITIES
Infosys Prize winner's journey, from Berkeley To Kolkata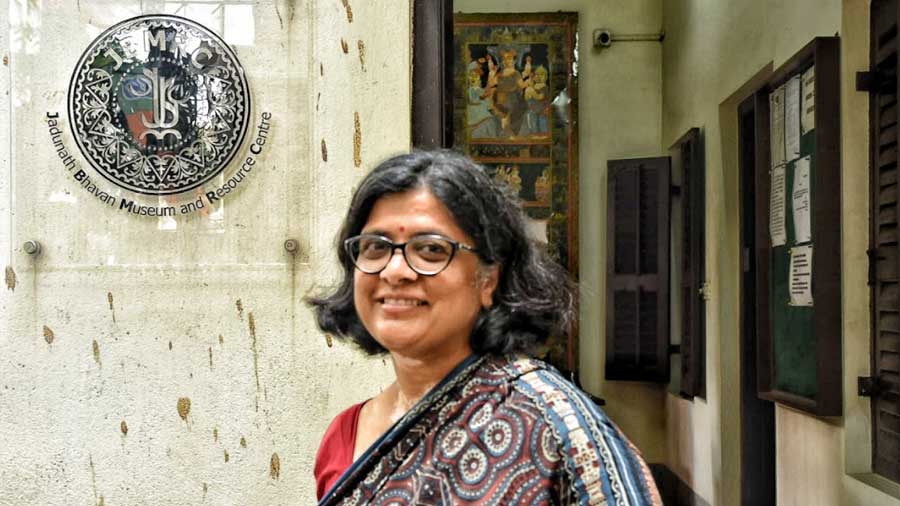 Last year in December, historian Prachi Deshpande of the Centre for Studies in Social Sciences in Kolkata was awarded the prestigious Infosys Prize 2020 in Humanities for her "extraordinarily nuanced and highly sophisticated treatment of South Asian historiography".
You can often find this award-winning historian at the Jadunath Bhavan Museum and Resource Centre in Kolkata — a treasure trove of archives of text and visual material — that is a unit of the CSSSC.
"The challenging and the good thing about this [the Infosys award] has been to make my work intelligible beyond the academy," Prachi Deshpande tells My Kolkata. "Making it sort of known and understandable to a wider group of people whether through talks, or through interviews like this…"
So what is the kind of work she does?
"Cultural historians kind of study meaning making and how meaning of concepts change over time and the social history part of it is how these inform as well as kind of are shaped by power relations of different kinds in society," she says.
"So my work is conceptually in this terrain, particularly in thinking about how ideas of history and ideas of language have changed over time. I work mainly in Maharashtra — the Marathi speaking regions of western India from the 17th to the 20th centuries. My first book was about how history writing emerged in Marathi and how it changed from early modern to the colonial period and I am working on a book now on how ideas of languages. Language practices have changed similarly from the early modern to the 20th century."
An alumna of Fergusson College and JNU, she comes from a family of teachers. Both her parents were boarding-school teachers.
"I wanted to pursue history from very early on partly due to my father's influence," she says. "But also because we all came of age when the Babri Masjid came down in 1992 and so that kind of gap between the very bookish textbook history that we were being fed in our classes and the reality of historical memory unfolding all around us was a formative moment for many historians of my generation, or for many students studying history."
Once a tenured professor at Berkeley, California, what does she think about Kolkata, where she stays with family?
"For 11 years I have been living here and my experience has been mostly positive. I don't deal very well with the climate, with the humidity, this hot climate throughout but if that's the greatest complaint one has about the city then that's pretty good," she says.
"I think the fact that has made it easiest is the fact that I speak Bangla. I learnt Bengali when I was in JNU and being a South Asian historian it comes with the territory, as it were. But knowing Bengali has helped me acclimatise to Kolkata in a way I might not have."
Ask why she came back, Prachi says she "always wanted to come back and work in an environment where I could actually see the work that I was doing, around me."
Prachi and her colleagues at the Jadunath Bhavan Museum and Resource Centre always welcome visitors to their treasure trove of gems from the past. But beyond all this Prachi's other passion is farming. She has her own patch of land outside of Kolkata where with the help of other residents of the area she has been invested in growing vegetables, rice and everything else she can.