ENTERTAINMENTS
Inside Taylor Swift's Eras Tour: A 44-song setlist and 3-hour long musical marathon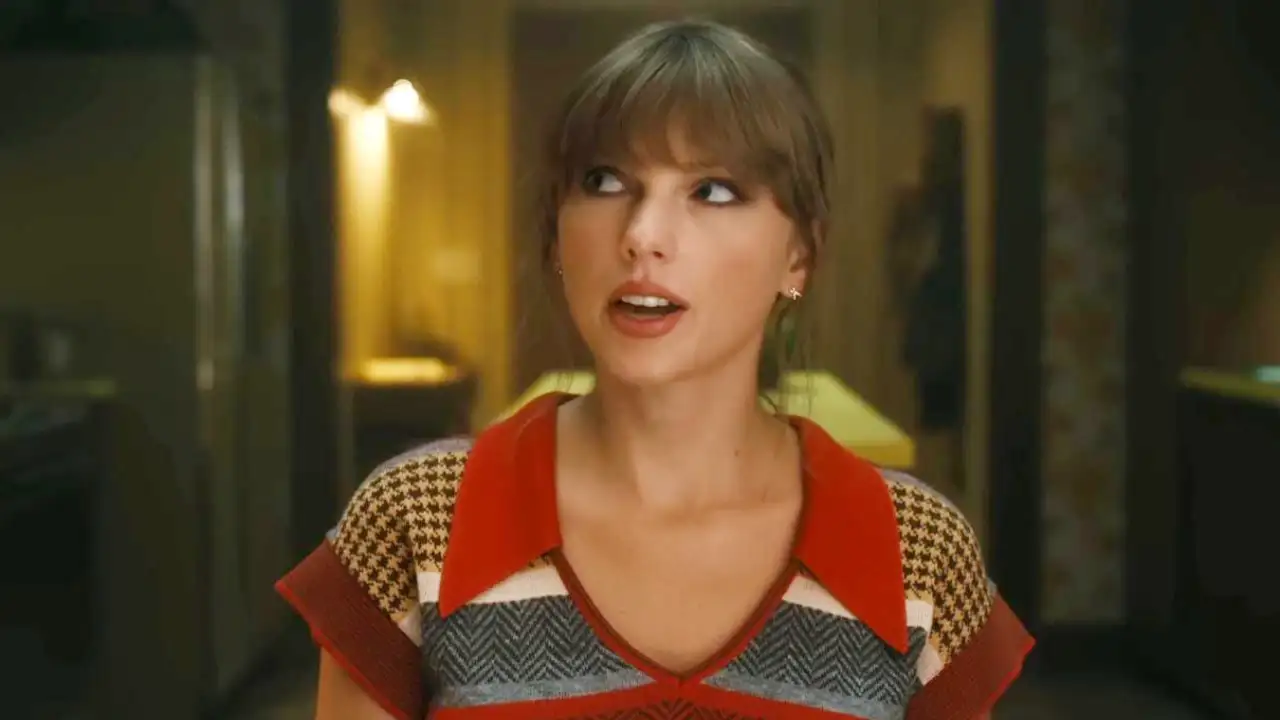 Taylor Swift promised an Eras Tour highlighting her magnificent journey in the music industry and she has delivered like a true queen.
Swift kickstarted her first tour concert since 2018 on Friday, March 17, at the State Farm Stadium outside of Phoenix Friday at Glendale, Arizona. True to expectations, the iconic singer-songwriter left her fans dumbfounded and extremely happy with a whopping 44-song set list that paid the perfect tribute to her 17-year-long music career and highlighted the range of her versatility throughout the years, from Tim McGraw from her very first album Taylor Swift to Karma from her latest album Midnights.
Taylor Swift's Eras Tour will continue for the next five months and will play on 51 more dates, including a second round at Glendale on Saturday.
Inside Taylor Swift's Eras tour
Taylor Swift's Eras Tour was a staggering 3-hour 15-minute long set with 44 songs! Trust Tay Tay to bring the best of aesthetics and moods for her fans with the best set pieces, sparkly costumes, dreamy and themed set design, talented backup singers and dancers, confetti, pyro, and synchronized blinking wristbands. As per USA Today, the concert also featured a large curved video screen to capture her every expression to perfection.
Miss Swift, who is famous for her symbolic and poetic lyrics, and for leaving detailed and well-thought-out cues for her eagle-eyed fanbase to deduce, aptly started her Eras Tour with the line "It's been a long-time coming/ It's you and me/ that's my whole world" from the song Miss Americana & the Heartbreak Prince. This was apt considering her tour was one of the most anticipated events for her fans whom she calls her 'whole world'.
Take a look at Taylor Swift's 44-songs-long setlist from her Eras Tour below.
Taylor Swift Eras tour full set list
"Miss Americana & the Heartbreak Prince"
"Cruel Summer"
"The Man"
"You Need to Calm Down"
"Lover"
"The Archer"
"Fearless"
"You Belong With Me"
"Love Story"
" 'Tis the Damn Season"
"Willow"
"Marjorie"
"Champagne Problems"
"Tolerate It"
"Ready For It?"
"Delicate"
"Don't Blame Me"
"Look What You Made Me Do"
"Enchanted"
"22"
"We Are Never Ever Getting Back Together"
"I Knew You Were Trouble"
"All Too Well (10 Minute Version)"
"Invisible String"
"Betty"
"The Last Great American Dynasty"
"August"
"Illicit Affairs"
"My Tears Ricochet"
"Cardigan"
"Style"
"Blank Space"
"Shake it Off"
"Wildest Dreams"
"Bad Blood"
"Mirrorball"
"Tim McGraw"
"Lavender Haze"
"Anti-Hero"
"Midnight Rain"
"Vigilante S—"
"Bejeweled"
"Mastermind"
"Karma"
ALSO READ: Is Taylor Swift's All of the Girls You Loved Before about Joe Alwyn's Exes? Find out