SPORTS
IPL 2021: Big blows to CSK as these players may miss opening encounter against arch-rivals Mumbai Indians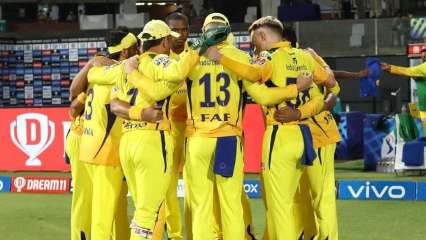 As the Indian Premier League (IPL) is all set to begin from September 19, the Chennai Super Kings (CSK) franchise will be suffering major blows as two of their main players would be missing out on the opening clash against Mumbai Indians (MI).
The availability of the two-star players Faf du Plessis and Sam Curran is the reason behind the worry for CSK. While the South African batter is currently in the West Indies for the Caribbean Premier League (CPL) and has and has suffered a groin injury, the English all-rounder has just landed in the UAE and will have to undergo six-days quarantine.
CSK official had stated that the team is confident about Faf du Plessis being available for the opening fixture. He captained the Saint Lucia Kings in the tournament but did not play the last two matches owing to the injury.
"We are confident that Faf du Plessis will be ready to enter the field for the opening clash against the Mumbai Indians. Our medical team will assess him once he lands in the UAE for the IPL 2021 and we think the week rest might have helped him recover a lot. Faf along with other CSK stars Dwayne Bravo and Imran Tahir, who are playing in the CPL 2021, will land here on Thursday (September 16)," said a Super Kings official as reported by MyKhel.
The CSK official also added that players who joined the squad from the CPL tournament did not need to undergo the quarantine as it would be a bubble to bubble transfer.
However, as for Curran, he would not be able to take the charge of the field against Mumbai Indians due to the mandatory quarantine rule made by the BCCI for players travelling from the UK. The English man has been a pivotal aspect of CSK and would be looking to continue the same in Phase 2.