SPORTS
IPL 2022: CSK To Retain Dhoni, Jadeja & Gaikwad; Delhi Capitals Set to Release Shreyas Iyer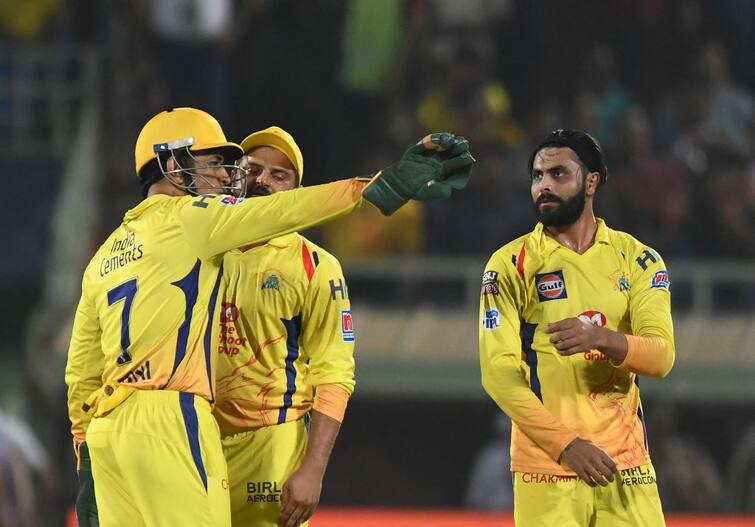 The Indian Premier League (IPL) 2022 is going to make a blockbuster entry with 10 teams. The tournament is going to get much bigger and better. Also, there is going to be a mega-auction after three years, which means all the current players will be back in the pool for auction, except four players who would be retained by the franchises.
Chennai Super Kings (CSK) has decided to retain MS Dhoni, Ravindra Jadeja and Ruturaj Gaikwad, while the Delhi Capitals has decided to keep Rishabh Pant, Anrich Nortje and Axar Patel in the team, reported the Indian Express. 
Also Read | IPL 2022 Date: IPL's 15th Season Likely To Commence From April 2 2022 – Report
It raises eyebrows to know that Shreyas Iyer, who was Delhi's trusted man up untill the last season has not been considered for retention by DC. 
The report confirmed that CSK are looking for a fourth retention in the form of Moeen Ali. So does that mean we will see an end to a long asssociation between Suresh Raina and CSK?
Mumbai Indians are looking to retain Rohit Sharma, Ishan Kishan and Jasprit Bumrah. It is also being said that MI might consider retaining Keiron Pollard as well.
"India opener KL Rahul is likely to lead Goenka's new Lucknow team. It is also learnt that (Surya Kumar) Yadav was approached by the new franchise but the batsman hasn't responded yet," the report said further.
The Board of Cricket for Control in India (BCCI) is planning to begin the Indian Premier League 2022 on 2 April, reported Cricbuzz. This time, the tournament would be played between ten teams, against the traditional eight teams